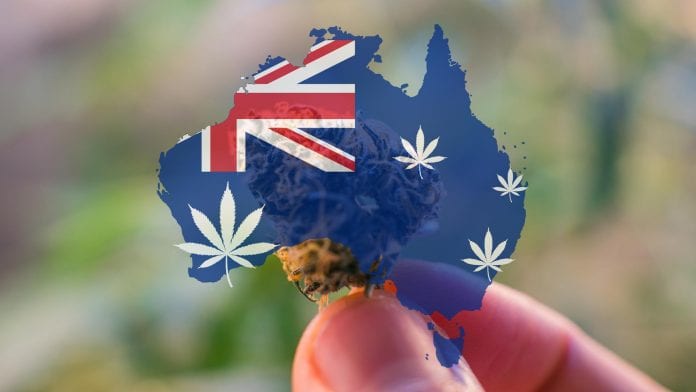 Speaking at the MedCann World Forum, Rhys Cohen of FreshLeaf Analtyics, explored the Australian medical cannabis market and the price of the medication.
The MedCann World Forum took place in Malta in November 2019, which Medical Cannabis Network attended. At the event speakers from the medical cannabis industry, including speakers from the medical, legal, commercial and fintech sectors, shared key insights into the industry.
FreshLeaf Analytics is the business intelligence arm of Australia's largest chain of medicinal cannabis clinics. Principal Consultant, Rhys Cohen, who has worked in Australia's cannabis sector since 2015, spoke at the Forum. His cannabis industry analysis has been cited by Deloitte Access Economics and the Australian Office of Drug Control.
Cohen discussed the industry framework and regulations, patient access, cannabis cultivation and manufacturing in the Australian cannabis market.
The Australian medical cannabis framework
One of the most pharmaceutically driven medical cannabis frameworks in the world is of course the Australian medical cannabis framework.
Cohen said: "We've had some delays in our industry regulations. Our office of drug control, which issues these licences, was quite underfunded initially, but we've had some encouraging improvements and the industry is now starting to significantly improve.
"Australian companies are allowed to export, and we Australians rely heavily on imports. At the moment we have about 100 different products that are available for doctors to prescribe in Australia, and two of them are manufactured from locally-cultivated plants.
"There are two main pathways in which Australians can get access to medical cannabis. The most commonly used is the Special Access Scheme Category B pathway. The way it works is a doctor will consult with a patient, determine that cannabis is appropriate for them and then request permission to prescribe cannabis from the federal government. If they receive an approval, they will be able to write prescriptions for that patient. It's interesting to note that in Australia there's no prescribed list of conditions, so in theory any condition is prescribable.
"Because of the market intelligence that my organisation has, we estimate at the moment that there are about 7000-9000 active patients that are currently taking prescribed cannabis medicine in Australia. That will increase to about 10,000 new patients by the end of 2019."
The role of CBD products in the Australian cannabis market
According to Cohen about two thirds of Australian patients are prescribed a medicine that contains a combination of both THC and CBD. About one third of patients are prescribed a CBD product that contains no other cannabinoid except CBD, bar a 2% margin of error.
Cohen said: "The medical cannabis market is heavily based on oil products. In Australia there are no formal restrictions on product type and so long as products meet strict quality and safety standards they can be prescribed.
"One of the reasons why people might want to try a pure CBD product besides clinical efficacy, is that in Australia we randomly drug test people who drive cars. So if you're driving a car in Australia, you might get pulled over by a cop and they'll conduct a saliva test. If you test positive for the presence of THC in your saliva, that is an offence under the law and you will be charged with drug driving, regardless of whether you're impaired or not. There is no legal defence for medical cannabis patients that are prescribed a cannabis medicine.
"This tends to encourage people to try a CBD product first, and then move on to a THC containing product."
Cannabis prescriptions
In Australia cannabis is prescribed for a variety of conditions, such as pain, cancer, anxiety and PTSD.
Cohen said: "This includes all types of pain and is closely followed by cancer symptoms and psychiatric disorders. We're actually seeing quite a lot of Australian patients being prescribed products for the treatment of both anxiety and post-traumatic stress disorder.
"Some of these conditions have quite a lot of evidence behind them, some have essentially no evidence behind them justifying their clinical prescription, but it's up to the doctor to make a case to the federal government as to why in this particular case, this particular patient, cannabis medicine should be prescribed."
Driving down costs for patients
Cohen said "The price patients pay is roughly between $5 (~€3.12) and $15 a day, which is expensive, but not an insurmountable expense for some people, and that the price is coming down. Of course, there are those epilepsy patients who do require quite significant quantities in order to achieve therapeutic efficacy, and they are paying more around $50 a day or more.
"None of these products are covered by any kind of insurance or public reimbursement of any kind, and that is unlikely to happen in the near future. This is why our government is encouraging increased imports and support for local manufacturers to try and drive down costs for patients."
How does Australia compare with Canada in regard to cannabis products?
Cohen explored the difference between the cost of medical cannabis products in Australia and Canada.
He said: "We selected the five cheapest Australian cannabis oil products and put that up against the five cheapest similar products in Canada, and we're a little bit more expensive in Australian dollars per milligram for cannabinoid.
"Australia is a little bit more expensive, but not 'out of this world' expensive when compared to Canada, which is encouraging to see, and a healthy signal for the Australian market.
"In October 2019, the total monthly revenue that was spent on cannabis medicines in Australia was just under $3m. By the end of this year, that'll be close to $4m, and by March 2020 we will be looking at more than $6.5m spent on cannabis medicines."
The future of the Australian framework
Cohen continued: "We are currently seeing about 20% monthly growth in the number of patients in the Australian system. And if we assume that this trend continues, and that is an assumption, it's not unimaginable that by December 2020, we could have more like 50,000 to 60,000 patients in the Australian framework."
Cohen noted that there is a lot of opportunity, but that the market is crowded.
He said: "We have over 100 products available at the moment for doctors to choose from and prescribe, and there's a lot of fierce price competition.
"We are seeing strong growth on our patient figures but the really key thing for anyone who is entering the Australian market, in our opinion, is first of all price. Australian doctors and patients are very price sensitive, and if you're going to enter the Australian market, you need to know that you will be competitive, otherwise there's not much point.
"There are lots of opportunities to develop different formulations and delivery mechanisms. Currently, we are still primarily relying on oils but as any patient will tell you, oils are pretty gross. They are hard to dose, they're messy, and they taste bad.  We are now seeing new products come online in the form of hard-shell capsules, and we will see that trend continue."
Rhys Cohen
Principal Consultant
FreshLeaf Analytics
freshleafanalytics.com.au
This article appeared in the first issue of Medical Cannabis Network which was out in January. Click here to subscribe.