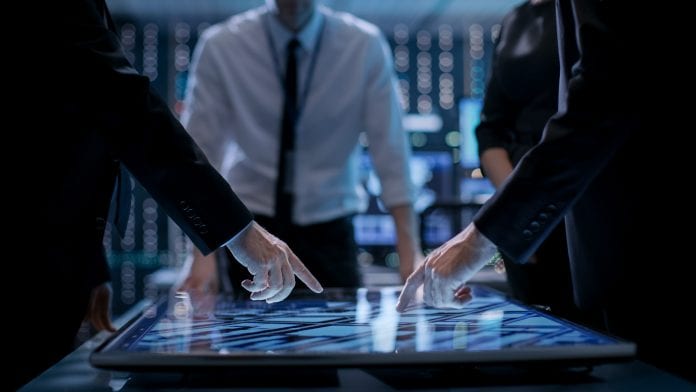 Healthcare is going digital worldwide at an incredibly rapid pace, and the world-leading medical trade fair MEDICA will be showcasing all things digital health.
In the world of digital health, more and more applications for prevention, diagnostics and therapy are being made into apps (with matching hardware) for smartphones and tablets or are even available as wearables for direct use on the body. Digitalisation is striding forward in many countries, and this year the world-leading medical trade fair MEDICA will be hosting over 5,100 exhibitors from almost 70 countries.
This year, MEDICA will take place in Düsseldorf, Germany from 18 – 21 November 2019.
An insight into MEDICA
Start-ups are given special attention here. The number of start-ups at MEDICA has consistently increased over the past few years. Now, several hundred of these very young and mostly digitally driven companies will attend the event to meet their international specialist audience and present their ideas and sparkling new innovations to them.
Attendees will get a look at innovative start-ups and their creative ideas at the MEDICA DISRUPT section of the event. This will take place within the scope of the MEDICA CONNECTED HEALTHCARE FORUM, and more particularly in the MEDICA START-UP PARK.
Digital health forward
A dynamic programme has been planned at MEDICA DISRUPT, kicking off the event with body augmentation: the optimisation of the human body using robotics, 3D printing and intelligent implants. Along with participants presenting projects such as tailored mechanical ventilation settings, diagnostics and health monitoring, innovative solutions for measuring blood pressure, lab-on-skin technology and biomarker analysis, among other items.
Women's health will also be covered, with start-up sessions showing breastfeeding apps, a smart wireless stethoscope for babies and children and a wireless cardiotocography system (iCTG) for monitoring foetal wellbeing.
Cognitive and mental health, and future for treating chronic illnesses will be illuminated at MEDICA DISRUPT. Start-ups will show innovations for treating high blood pressure and other cardiovascular conditions via non-invasive measurement of blood glucose, ranging from glaucoma to chronic pain.
Further sessions on MEDICA's closing day will revolve around artificial intelligence, big data and how AI is used to classify and document ulcers and wounds.
The MEDICA START-UP PARK
While the MEDICA DISRUPT sessions offer start-ups a stage for speakers and their entertaining presentations, the MEDICA START-UP PARK is set up to be a fixed meeting point throughout the entire run of the trade fair, ensuring that contact can be made with these young companies who are headed for success, and to provide a platform for discussing their creative product concepts.
Discover more about the event here: https://www.medica-tradefair.com/