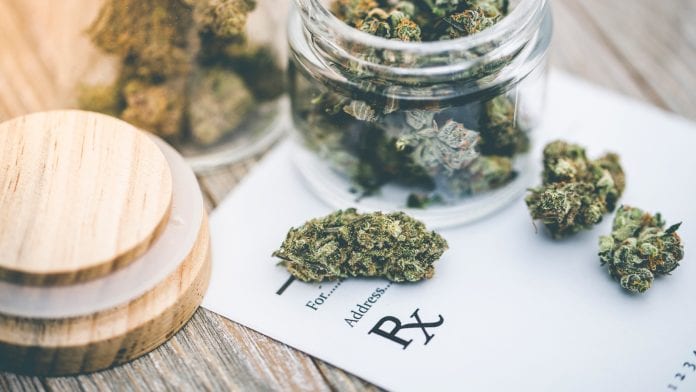 Today marks the launch of PLEA: Patient Led Engagement for Access – a new medical cannabis patient advocacy service in the UK.

Despite a 2018 schedule change allowing prescribing of medical cannabis, patients are still faced with multiple barriers, including misinformation, stigma, and financial constraints, preventing access to potentially life-changing medicine. With a focus on harm reduction, PLEA will be engaging patients, doctors and researchers to remove these barriers and increase access for patients, as well as accelerating the integration of medical cannabis within mainstream UK healthcare.
PLEA is partnered with Drug Science, the UK's leading independent scientific body on drugs, which is carrying out Europe's first medical cannabis patient registry, Project Twenty21. The project aims to provide the evidence necessary to convince both policy makers and prescribing bodies of the benefits of wider adoption of medical cannabis.
Inequalities in access to medicine
Established to challenge the inequalities in access to medicines, PLEA's main mission will be working towards affordable and equal access to cannabis based medicinal products (CBMPs), with patients free from the harms of stigmatisation, geographical inconsistencies and financial barriers.
Outreach Lead Abby Hughes said: "Patients are seeking support with accessing CBMPs through a safe and regulated framework.
"PLEA will advocate for quality of life with medicinal cannabis, bringing together patients, clinicians and researchers to advance evidence of the safety and efficacy of this potentially life-changing medicine."
PLEA is a non-profit, voluntary community interest company, enabling the team to advocate for patients free from commercial influence, at the same time opening up new opportunities for funding and collaborations, providing sustainability in these tough economic times.
Project partner, Drug Science, said: "Having worked with the team in their former capacity as United Patients Alliance, Drug Science is excited to see PLEA launch as we continue working in partnership.
"Leading on patient access, PLEA will be instrumental in delivering Project Twenty21, creating Europe's largest body of evidence for the effectiveness of prescribed medicinal cannabis."
PLEA is today launching its new website and encouraging all supporters of improved access to CBMPs for patients to sign up to their mailing list.
If you would like to discover more about PLEA you can visit at Facebook, Twitter and Instagram.