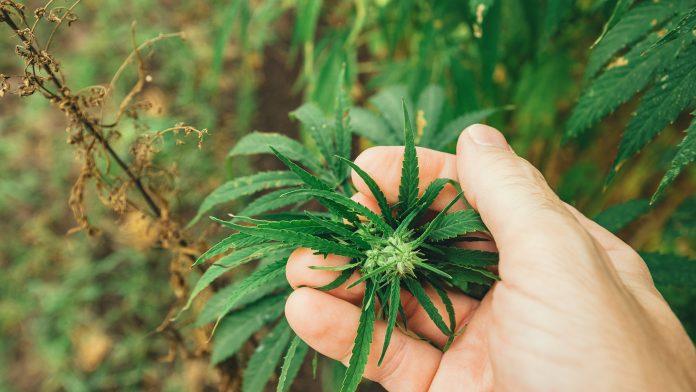 The first cannabis farm could be coming to Scotland, following a change in UK law permitting medical cannabis company Leafcann to grow varieties of the cannabis plant for medicinal use.
Leafcann, the Australian medical cannabis company, has reportedly held talks with North Ayrshire council about identifying potential sites in Irvine where the first legal cannabis farm in Scotland could be established.
Want to learn more about Leafcann? Discover our Partner Profile page. 
The medical cannabis company, Leafcann
Having recently granted a licence to manufacture medicinal cannabis, Leafcann established a UK subsidiary earlier this year, in the wake of the law change that recognised the medical value of cannabis, that was previously banned outright because of its use as a recreational drug.
Recent high profile cases of UK children afflicted with epilepsy whose conditions responded well to THC-based treatment, but who then struggled to secure a legal and regular supply of the drug, prompted a re-examination of the ban on the substance, which led Home Secretary Sajid Javid to legalise cannabis-based medicines in November 2018.
Doctors can now prescribe THC products, most commonly to treat epilepsy or chronic pain, but in the absence of a cannabis supply chain in the UK – or at least not a legal one – the medications now being handed out by the NHS are imported.
Sensitivities remain, so will there be a cannabis farm?
However, the sensitivities around cannabis remain, so North Ayrshire council was not quite ready to sound too keen: "We are aware of interest from LeafCann and we've had initial discussions with them," said a spokesman. "There is nothing imminent or close to being agreed."
Scottish Labour's health spokesperson, Monica Lennon, said: "It's encouraging to hear that talks are underway that could lead to the improved availability of medicinal cannabis within Scotland's NHS."
LeafCann chief executive Elisabetta Faenza has commented: "After several years of company development, I am delighted that Leafcann can now begin in earnest to execute our business plan towards delivering medicinal cannabis products to the many patients whose conditions are not treated effectively by existing pharmaceuticals, and whose quality of life could be substantially improved."