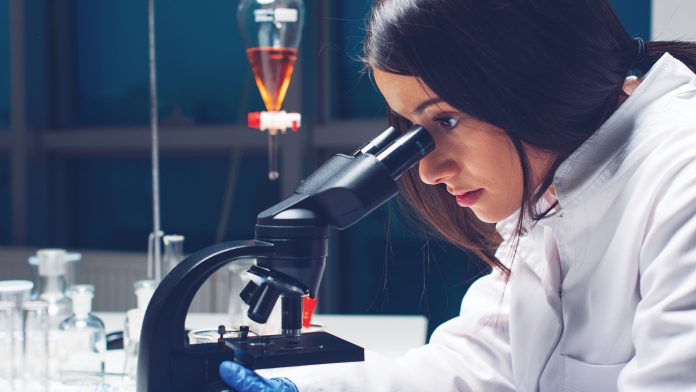 The Blinc Group's focus on quality, safety and innovation makes it a key player in the medical cannabis consumption sector.
Officially launched in 2017 in NYC by a group of recognised vaping, compliance and marketing experts, The Blinc Group set out to lead the medical cannabis ancillary segment with a core focus on quality, product safety and innovation. Here we delve further into the world of medical cannabis consumption and The Blinc Group's role in this industry.
The group's socially responsible long-term focus is a by-product of in-depth industry expertise of the co-founders: Alexander 'Sasha' Aksenov, a serial entrepreneur and an award-winning international brand strategist with over 20 years in business and six years leading the vape industry, and Arnaud Dumas De Rauly – one of the world's leading experts in vape compliance and adoption for over ten years, former president of FiVape, and current chairman of ISO – International Committee on Vaping Standards. Being at the forefront of the vaping industry for over eight years, touching all segments from R&D to compliance to market entry, the co-founders had a clear picture of the potential of the technology as it applies to medical cannabis and foresaw the challenges the industry would face as adoption of vaping products scales.
Today, The Blinc Group has successfully dominated the top of the market, creating, distributing and supporting medicinal cannabis vaping hardware and complementary ancillary products. This relatively quick success in a very noisy marketplace is a direct result of the company's practical application of their three core business beliefs to everything they do: innovation, quality and safety.
The Three Pillars of Blinc's Success
Innovation
Let's be honest, the vape industry has been in a whirlpool of the what's next economy for the past 10+ years. After all, most of the so-called 'innovation' is driven by the Chinese manufacturer's race to differentiate and the vast marketplace willingness to adopt the next shiny thing without really understanding what makes a great vaping experience and how this tech is really made. While the shiny new device might look like a good and marketable idea, it's super important to understand where and how it's made. The fact is, 99.9% of devices are manufactured and sold by over 600 factories and trading houses in the industrial district of Shenzhen, while only a handful of them are truly ISO and GMP certified and compliant.
We believe quality assurance and safety should not be sacrificed in the creation of beautiful and advanced consumption hardware. But of course, design and functionality are what makes a device remarkable, and we are fully invested in leading the consumer experience game by clearly understanding the marketplace and, more importantly, the differing needs of the end users as patients, and the challenges they face accessing the best hardware to maximise the delivery of their medication. If you truly understand the consumer and their needs, only then can you design around that clarity.
Patients are increasingly seeking to use medicinal cannabis and CBD to help control a variety of conditions, each with its own unique challenges. People living with rheumatoid arthritis for example would likely struggle with some hardware set-ups which require a degree of dexterity to use and maintain, in comparison to others using the therapy to treat neurological conditions or other types of inflammatory or autoimmune diseases which do not affect their joints or mobility. These patients would never adopt the same device because their medical needs are simply different, not to mention the other factors which may affect their choices such as their age and level of experience with the available types of hardware. Being tuned into the end consumer, we are able to design around their desired and practical application.
Armed with this critical information we consistently create and improve our pipeline of cutting-edge devices, inclusive of the needs of many different consumers, for current and future releases. The Blinc Group has growing clientele and a portfolio that is underpinned by the lessons learned in our 10+ years in vaping.
Quality
Top-performing, best-selling, most innovative and premium quality are buzz words thrown around quite often in our industry. But what really stands behind these terms? Can these manufacturers really back their claims? Unfortunately, as many North American operators with rooms full of failed hardware and tens of thousands of dollars in unrecoverable oil have learned – in most cases these are in fact just unfounded statements.
Having painfully experienced this ourselves in the early days of vaping, The Blinc Group has made a commitment to truly focus on quality by controlling the entire process from source materials to end product and support. We began by working directly and exclusively with top ISO and cGMP certified manufacturers, not through middlemen and trading companies.
We take full control of all manufacturing cycles by selecting the sourcing partners for our manufacturers. Knowing where the source material comes from and have clear proof of the supplier's certifications and process is the first step to ensuring the quality of the final product. The Blinc Group's Shenzhen office focuses on quality control (QC) and is involved in every step of the manufacturing process, from sourcing to product development to assembly.
Before any product is shipped, our clients receive a transparent and comprehensive quality control report and are able to ensure that their expectations are met and there are no surprises. This direct oversight by our team on the ground, managed by accounts teams in United States, enables us to consistently provide high-value products and services, which ensures customers' satisfaction, ROI and long-term growth.
Safety
Surely, we've all heard stories of harmful emissions and exploding batteries that the vaping industry has been plagued by for over a decade. The core of this is in manufacturing practices and marginal regard to internationally accepted safety protocols and standards. This is a direct by-product of an overly competitive Chinese marketplace with cutthroat competition and race to the bottom pricing policies.
Changing this trend was one of our core foundational objectives as we entered the emerging medical cannabis vaping space. We have successfully achieved this by aligning ourselves with operators that share our belief, that consumer safety is our top social responsibility as an industry. We ensure that all our products meet the major international standards set forth by established industries like healthcare and pharma.
Each product developed and represented by The Blinc Group fully conforms to RoHS standards –Restriction of Hazardous Substances Directive (RoHS Directive) – a set of criteria formulated by the European Union in 2006 to regulate the use of toxic materials in electrical and electronic devices, including e-cigarettes.
This applies to minimising the levels of six specific substances: Lead mercury, cadmium, hexavalent chromium, polybrominated biphenyls (PBBs) and polybrominated diphenyl ethers (PBDEs). So as the industry matures and emissions regulations take effect, as they did in California on 1 January 2019, we are able to offer the first fully compliant devices pretty much immediately. When a company understands the potential market risks and takes preventative measures early on, regulatory challenges become an opportunity – for us and for our clients to stay ahead of the curve.
The Blinc Group services and offerings
Enterprise solutions
Designed to address the challenges of full cycle product development, sourcing, compliance, manufacturing, and logistics of large-scale multistate operators (MSOs) and major national brands. These major companies face pretty much the same challenges as the rest of the medical cannabis industry, however on a very different size and scale with much more at stake.
The Blinc Group deploys its full arsenal of resources and work hands on with MSOs to find solutions and deploy processes that enable long-term scalability and maximise ROI. With dedicated Blinc teams working on the ground with our client's team taking care of R&D, design, sourcing, manufacturing, formulations, testing and analysis, shipping and logistics, brand strategy, marketing and distribution – our clients can safely focus on their areas of expertise, key growth objectives and scaling their footprint.
Custom hardware and supplies
Clearly understanding the needs and challenges of the rapidly growing medicinal cannabis middle market, The Blinc Group created an a-la-carte offering of its core competencies. This creates an opportunity for producer processors of all sizes to take advantage of in-depth expertise across the entire value chain as well as access to proven high-quality hardware as they grow their business. Start-ups have access to OEM lines of products to get to the next level, while established local producers and medical cannabis brands have the access and resources to create new and remarkable experiences based on existing tested and proven technologies.
To complete the cycle, The Blinc Group provides a full line of complementary products and services ranging from brand strategy and product design to formulations, packaging and automation equipment. Blinc applies the same hands-on approach and is involved every step of the way to ensure each client's success. This approach played an instrumental role in the rapid market domination of brands like Hanu Labs, Friendly Farms, Lock & key Remedies and GreenDot Labs, to name a few.
Retail distribution
Product adoption is rooted in access, and while the medical cannabis industry scales and matures, The Blinc Group is spreading the reach by offering its end user hardware and hemp-derived CBD product lines major retail outlets through its partnerships with national and regional wholesalers. For major convenience store franchises, smoke shops, pharmacies and supermarkets, this is a completely new product segment.
As such, Blinc's distribution and marketing teams work closely with the retail chains to make sure that proper employee training, product merchandising and audience engagement programmes are established to ensure commercial success.
Product spotlight
The Blinc Group continuously invests in innovation and product development based on lessons learned from ongoing end user research. Above product safety and compliance, one of the biggest challenges the vaping industry always had was experience consistency, especially when it comes to concentrate vaping. With hundreds of cartridge designs available and even more copies, it is often difficult to identify what is going to work with your specific oil.
With this in mind, The Blinc Group has developed a solution – a gravity fed atomiser that heats only the oil you're using at the moment, while leaving the rest of the oil unmolested by constant reheating. This ensures that the composition of the concentrate is consistent from top to bottom of the cartridge.
Also, the heating element is located directly below the ceramic core, which means it never actually comes into contact with your oil, ensuring consistent emissions. In the coming year, this patented technology will replace the current mechanics in all devices The Blinc Group offers.
Working with The Blinc Group
Information is key, and The Blinc Group has been at the forefront of educating the medicinal cannabis industry on best practices in hardware, formulations, brand communication and business growth.
To be ready to take the next step with Blinc, you will need to have precise business objectives, and that does not mean you want to buy carts – that means you need to know exactly what you will put in the hardware, how you will do it, who your target consumer is and what the optimal experience is you need to deliver in order to engage that consumer.
Then The Blinc Group's team will be able to provide informed guidance with a complete execution plan and implement proper processes to ensure your success. If you don't know the answers, no worries, you can engage with Blinc to develop this clarity and a clear path to commercial success.
Alexander "Sasha" Aksenov
Co Founder & CEO
The Blinc Group
+1 212 879 2329
info@theblincgroup.com
www.theblincgroup.com
Please note, this article will appear in issue 9 of Health Europa Quarterly, which is available to read now.