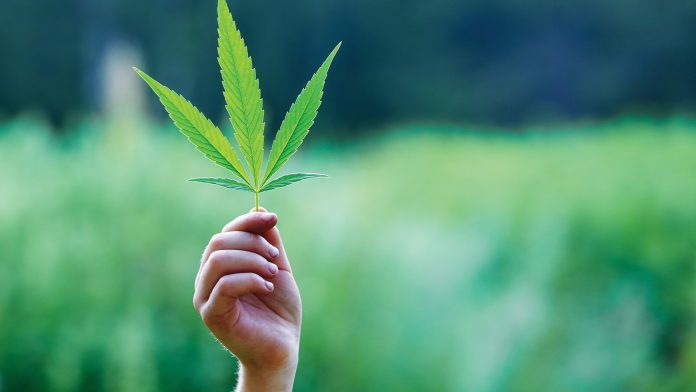 The International Cannabis and Cannabinoids Institute presents the medical cannabis landscape in the Czech Republic and their national and international role.
Numerous countries in the European Union have now legalised medical cannabis to some degree; for the Czech Republic, this came in April 2013. Since then, the country has slowly but steadily grown to make the cannabis plant available to patients who need it, despite the fact that quite substantial administrative and economic obstacles have also arisen. Patients in the country can obtain cannabis medicine in pharmacies if they have a prescription from a certified doctor – and, indeed, if they can afford it, as medical cannabis is relatively expensive compared to the amount of welfare benefits received by typical medical cannabis patients.
When medical cannabis was legalised and sales began in the Czech Republic, there is a sense that the country simply was not ready for the production of a standardised product. As such, its initial supply was imported from Bedrocan in the Netherlands. In 2016, the domestic harvest started, which brought the same type of medical cannabis strain as the one imported from Bedrocan: THC : CBD = 22% : 1%, which substantially limited the range of ailments that the cannabis could be used for.
The popularity of medical cannabis
Mostly outside of the state medical system – the cannabis market has grown rapidly, becoming normalised within Czech society. According to the Czech Ministry of Health, the number of medical cannabis patients (447) tripled in the year 2018 compared to 2017, and the number of physicians allowed to prescribe medical cannabis substantially increased as well. In 2018, there were 57 doctors authorised to prescribe medical cannabis, and only 41 pharmacies dispensing it.1 The amount of prescriptions for medical cannabis in the Czech Republic has increased, however, only a limited number of medical conditions qualify for a prescription; inter alia, mid and severe chronic pain, multiple sclerosis, Parkinson's disease, psoriasis, etc.
At the same time, surveys on drug use in the population consistently provide data about Czech citizens who have tried cannabis because of medical reasons: 15% (1.17 million) did so, and out of these, 11.2% (880, 000) did so because of medical reasons exclusively.2 Clearly, there is immense room for improvement.
Currently, medical cannabis is indicated as being a symptomatic treatment for symptoms accompanying serious illnesses. As such, not all patients can rely on the plant as a primary form of medication. According to KOPAC, the State Institute of Drug Control, 'patients should be celebrating the 5th anniversary – medical cannabis has been legal since April 2013. However, cannabis patients have no reason to be happy. Although the drug's medical benefits have been proven and confirmed by experts many times, most patients are still forced to rely on home-growing or the black market, where cannabis is significantly cheaper than in a pharmacy and is available without lapses in supply.'3
Let's talk insurance
At the end of January 2019, the Ministry of Health announced that up to 30 grams of medical cannabis per month would be covered by the health insurance companies according to a new law that was being prepared.1 It is not clear why the low coverage by insurance companies would require a special law, nor why 30 grams should be a limit for coverage, and critics point to the two-year plus period of approval of any law by both the Chambers of the Parliament and the President. The discussion has only just started, however, and the quicker development of the medical cannabis sector is to be sought.
The role of the ICCI
An undeniable global interest in the study of cannabis treatments has inspired the creation of the International Cannabis and Cannabinoids Institute (ICCI), the first Centre of Excellence in this field. Located in the heart of Europe – the Czech Republic – ICCI identifies, co-ordinates, and supports global research priorities for the advancement of cannabis and cannabinoid treatments through a multidisciplinary evidence-based approach that incorporates innovative tools and knowhow.
ICCI includes a staff of global experts and a network of over 40 universities, hi-tech companies, and institutions from around the world that serve as an international research and educational hub designed to meet the needs of the ever-growing cannabis industry.
ICCI's primary mission is to research the various uses of medical cannabis, and it has all the right preconditions for doing so. The team of specialists is comprised of both physicians and experts in healthcare systems, as well as leading experts with direct experience with scientific teams of the United Nations Organization, government bodies, and relevant organisations. All of this is supported by strong liaisons with patient organisations.
It is this combination of experience and relationships along with a thorough understanding of various methods of treatment with cannabis and cannabinoids that provides ICCI with its unique know-how to react to the rapid changes in legislative processes in individual nations.
ICCI – analysing European CBD oils
The ICCI performed two assessments in co-operation with PFC – the European laboratory certified by the ICCI programme which operates at the Department of Food Analysis and Nutrition of the University of Chemistry and Technology Prague (VŠCHT).
ICCI was interested in the quality and authenticity of used oils and the possible content of environmental contaminants. After two assessments, we found the following problems:
Incorrect labelling
Incorrect THC and CBD levels presented
Presence of polycyclic aromatic hydrocarbons (PAUs), for which maximum limits have been anchored in legislation for protecting the health of their consumers.4
The potential of cannabis and cannabinoid treatments
Our experts know that unleashing the true potential of cannabis and cannabinoid treatments requires a cross-disciplinary approach that captures the current knowledge base across the fields of biomedical research, social science, life sciences, and policy research.
This approach allows ICCI to identify and solve barriers to advancements and create platforms for shared knowledge. The diverse interest in cannabis and cannabinoid research spans across academia, research institutes, private endowments, governments, medical professionals, patient advocacy organisations, health services providers and product manufacturers.
It is this combination of experience and relationships along with a thorough understanding of various methods of treatment with cannabis and cannabinoids that provides ICCI with a unique knowledge of how to react to the rapid changes in legislative processes in individual nations. ICCI offers a deep understanding of the possibilities of medical cannabis for the needs of patients, particularly those that modern medical science may have failed to serve.
Our efforts with cannabis-based medicine are always based on the needs of the patient and requirements of the examining physician. Our educational efforts provide the foundation needed for disseminating the knowledge needed by all stakeholders in this dynamic area of medical science and law.
Medical cannabis and cannabinoids: a unique opportunity
ICCI offers a unique opportunity for everyone wanting to understand and utilise the opportunities that medical cannabis offers.
ICCI is a modern leadership hub that brings order to the disruption the medical cannabis industry represents, and gives it meaning that is both salient and relevant. We offer our clients and partners insights into the specific experiences of medical cannabis patients, the physicians who prescribe it, and research and development professionals who study this complex herb. Our experience also expands to the entire supply and care chain including hospital administrators and healthcare specialists searching for a path towards efficient yet effective treatment. ICCI also supports government bodies and organisations working on legislative processes in their respective countries that aim to make medical cannabis accessible to the public.
Working with ICCI's experts and services can save clients months and even years, thereby rapidly advancing their value proposition while improving quality for patients and elevating standards in the industry.
Due to growing interest and the need for further scientific investigation on cannabis medicine, there are unique risks for consumers. The ICCI PFC – Patient Focused Certification framework is cannabis specific. Through our certification programme, we are able to prevent the major consumer risks, such as heavy metal contamination, pesticides, pathogens (mould/microbes, fungus and bacteria), environmental contamination, adulterants, and the presence of residual solvents. Our analysis capabilities also ensure that products have a known amount of cannabinoids present. In 2017, our PFC programme conducted the world's first independent testing on the quality of CBD products available in the European Union, and in 2018 the second testing. Our findings demonstrate the great need for safety standard certification for cannabis-based products across the industry.
The ICCI provides the following services to companies, institutions, universities, governments, and organisations:
Patient-focused certification
Contract research organisations
Cannabis metabolomics services
Cannabis and cannabinoids education
Plant research services
Big Data services
Consulting services
Government relations
Regulatory affairs.
References
Ministerstvo zdravotnictví CˇR. Ministerstvo zdravotnictví navrhuje úhradu lécˇebného konopí z verˇejného zdravotního pojišteˇní ve výši 90% [The Czech Ministry of Health proposes health insurance coverage of medical cannabis of 90% (for amounts up to 30 grams per month)] Praha: Ministerstvo zdravotnictví CˇR; 2019 [updated 29 Jan 2019. Available from: https://www.mzcr.cz/dokumenty/ministerstvo-zdravotnictvi-navrhuje-uhradu-lecebneho-konopi-z%C2%A0verejneho-zdravotn_16737_1.html
Chomynová P, Mravcˇík V. Národní výzkum užívání návykových látek 2016 [National Survey on Drug Use, Czech Republic 2016]. Zaostrˇeno na drogy. 2018;2(8)
KOPAC. Czech patients have no reason to celebrate five years of legal medical cannabis, as the State Institute for Drug Control (SÚKL) forces them to break the law Prague: KOPAC; 2018 [updated April 27, 2018. Available from: https://kopac.cz/en/czech-patients-have-no-reason-to-celebrate-5-years-of-legal-medical-cannabis-as-the-state-institute-for-drug-control-sukl-forces-them-to-break-the-law/.
Information about the tests is available on our website, for more information you can contact us via: info@icci.science
International Cannabis and Cannabinoids Institute
info@icci.science
Tweet @icci_science
https://www.facebook.com/icciscience
www.icci.science
Please note, this article will appear in issue 9 of Health Europa Quarterly, which will be available to read in April 2019.