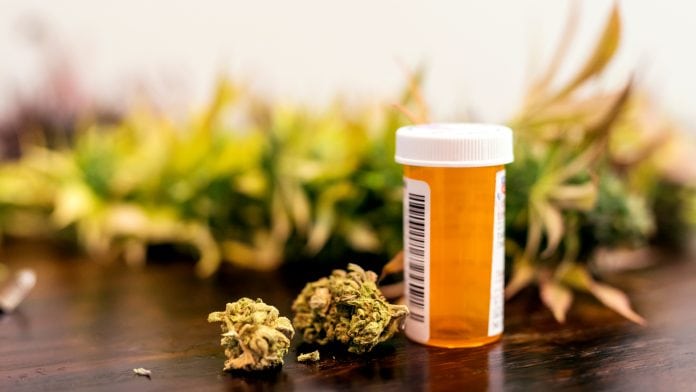 Cannabis Danmark CEO Rikke Jakobsen reflects on what the new medical cannabis pilot and development programmes mean for patients, growers and healthcare professionals in Denmark.
On 1 January 2018, a pilot programme entered into force in Denmark which will allow doctors to prescribe certain medical cannabis products to patients who have not benefitted from authorised medicines. It is intended to provide lawmakers with a better basis on which to evaluate the use of medical cannabis, with a view to permanent legalisation at the end of the four-year trial period and is targeted at patients with painful spasms caused by multiple sclerosis or spinal cord damage, nausea after chemotherapy, or neuropathic pain.
A parallel development scheme will allow manufacturers to apply for a licence from the Danish Medicines Agency to cultivate and handle medical cannabis products, making Denmark one of the few countries in Europe to permit the domestic production of cannabis for medical use.
To find out more about the programmes, Health Europa spoke to Rikke Jakobsen, the CEO of NGO Cannabis Danmark, who here discusses the public and political support behind medical cannabis in Denmark and looks ahead to the trials' ends.
What are your thoughts on the recently launched medical cannabis pilot programme? Are you optimistic that it will pave the way towards full legalisation?
Prior to the legislation of this pilot programme, the Danish Medicines Agency examined how the legislation looked in Canada, the Netherlands and Israel. They took the best of the laws and put it into a Danish context.
In Denmark, we have very high demands on medicine and the control of medicine. This should be paired with a living plant. So, there are challenges along the way, but there is also room for legislative changes.
Our greatest challenge is, like in many other countries, the doctors' lack of will to prescribe cannabis. Then it's the price for the patients. A majority in parliament approved a 100% refund for terminal patients and grants of DKK 10,000 (~€1,340) per annum for all other patients. But that is not enough, and we hope that prices will fall sharply when Danish cannabis is on the shelves in early 2019.
Once the four years have passed, we are sure that the scheme will continue in one form or another.
Cannabis has previously been imported into Denmark but is now being cultivated domestically – what challenges does this present in terms of meeting quality and production standards?
It is a big challenge for the producers. These are some of the highest standards in the world to live up to. In addition to perfect pesticide-free cultivation, the variation should not exceed more than 10% from the calculated THC and CBD content before harvest. The standards are set so high in order to meet the requirements that are usually for medicines. It is very difficult when it comes to a changeable material that starts with natural decarboxylation immediately as it is harvested. Time will show whether or not this can be done.
We can see that the producers make good use of the expertise found in the Danish pharmaceutical industry in relation to standardisation.
How would you evaluate the level of public support for medical cannabis in Denmark? Is it matched by political support and support among healthcare professionals?
There is massive support from both the population (about 95%) and from the parliament (only one small party doesn't support). Only the doctors can't follow the requests. Some researchers and prescribing doctors have joined forces in a new forum called the Clinical Cannabis Forum. We hope it could make a difference and we support them as much as we can.
Looking ahead, what do you expect the medical cannabis landscape to look like in Denmark in five years' time? What about in ten years?
It's hard to predict what will happen five or ten years from now. Everything about cannabis is changing quickly and dependent on the legislation around the world.
I don't think that this area can be developed by national states alone. If we want to see a development in the use of cannabis for medicinal purpose, states have to co-operate in the research. At the moment the research is hopelessly behind, and we haven't yet seen anyone who wants to invest much in the gold standard of research. I believe that we need to work more together on this matter across countries.
I hope that the EU will willingly open up funding for basic research in cannabis for medicinal use and medical universities will begin to teach students in the field of the endocannabinoid system. This is a medical toolbox that can't go away again, and together we have to get it into the promising life science arena where cannabinoids and terpenes can be combined for each individual.
That is my hope for the future, and I believe that this is the strategy we have to follow for the sake of the many millions of patients who can benefit from cannabis as a cheap and effective medicine.
Rikke Jakobsen
CEO
Cannabis Danmark
Tweet @CannabisDanmark
www.cannabisdanmark.dk
This article will appear in issue 7 of Health Europa Quarterly, which will be published in November 2018.