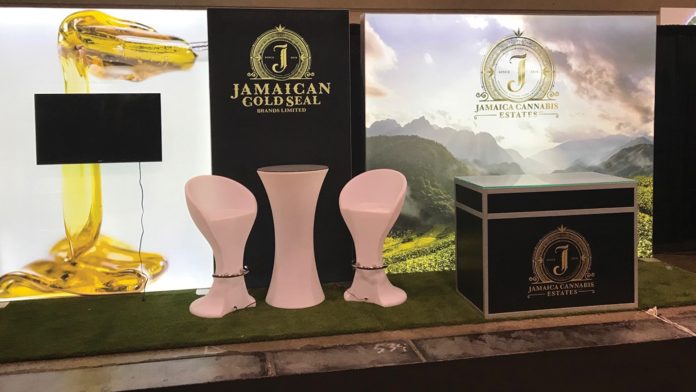 Its holistic focus, commitment to social responsibility, and competitive advantage set Jamaica Cannabis Estates apart in the rapid-growth medical cannabis industry.
Here, Jamaica Cannabis Estates delve into the world of the medical cannabis industry. Utilising the most current research along with proprietary data analytics collected from over 7,000 medical cannabis users, Jamaica Cannabis Estates (JCEL) has developed an exclusive line of medical, wellness, lifestyle and medi-spa products designed to effectively treat some of the most prevalent human conditions.
We are committed to filling the niche between Western medicine and proven plant-based medicine, and to putting the human element into the treatment regime by offering administrative options that integrate treatment into a normal day-to-day lifestyle. The JCEL product line inherently promotes ease and enjoyment of use and healthier choices.
Driven by results
JCEL is unique in that it is focused on an integrative, holistic approach to education around dosing/activation and administration options for delivering medicine, in desirable ways that fit into the daily routines of everyday people in everyday life, thereby increasing the likelihood of continued use and the achievement of desired results – not unlike the preferable choice of enjoying a great cup of coffee to counteract feeling tired or lethargic versus the less desirable and far less common choice of taking a caffeine pill.
Because of this approach, our research and product development are focused around consumer experience. This includes aspects that pertain to bioavailability, onset and duration factors, dosing, shelf life, consumer perceptions, taste, habits and routines, product presentation, ergonomic considerations, time of day considerations, consumption environments, brand identities, and cost thresholds and profitability, to name a few.
The strengths of the company
Competitive advantage: JCEL has partnered with GroGenex, a one-of-a-kind expert team of cannabis specialists who have nearly a century of combined experience specific to cannabis as well as an arsenal of landrace strains that are unique to Jamaica. The experience of the team spans from providing facility design services, SOPs, starting
material/feedstock/genetics, as well as designing and implementing custom breeding programmes for developing custom strains, crop stabilisation, commercialisation and optimisation – essentially, employing results-driven crop cultivation techniques that breed hardier strains that present higher targeted cannabinoid and terpene content for JCEL formulations. Taking advantage of this turn-key service lets JCEL focus on its core competencies in providing Jamaica's best products and brands to the world through continued research and product development, brand building and, ultimately, global licensing of those products and brands
Social responsibility: Almost everyone in the cannabis industry can safely say that they agree that the legalisation of medical cannabis, and the acceptance of cannabis as a medicine, will help make the world a better place. It will stimulate economies, treat and cure illness and affliction, and ultimately help people of all ages, all with different needs, to live better lives. Jamaica Cannabis Estates is dedicated to being a shaping force in that cause. We are doing our part in creating global interest and consideration, trial use, and successful results that lead to acceptance, education and positive word of mouth. We are collaborators doing this in concert with our peers and partners and by leveraging our extensive industry experience, data and research. We at Jamaica Cannabis Estates invite you to contact us and find out what complementary role you or your company can play to help accelerate acceptance, gain market share and strategic positioning of your company in these early days
Creating the ultimate experience: It is not often that just medicine alone is responsible for a patient's successful treatment. In the case of medicinal cannabis, the physical environment of a patient plays a role, the method of administration and the perception of both combined, potentially along with secondary or even tertiary treatments, as well as an individual's own personal engagement, commitment and overall state of mind. These factors all work together, much like the 'entourage effect' and the role it plays in the endocannabinoid system – creating harmony and balance or, in medicinal cannabis terms, creating homeostasis. Jamaica Cannabis Estates is providing a unique and integrated experience to medical consumers through its retail, herb house (consumption) and therapeutic licences all located on the cultivation property. The property is conveniently located 20 minutes from Falmouth Cruise Ship Port and famed Montego Bay. It is here where we are providing precisely the kind of memorable and engaging experience that integrates key treatment factors to create a successful result and positive word of mouth, day by day building brand affinity and demand for access, including access to these same products and brands in the patient's home country
Supply and demand: Jamaica Cannabis Estates is in its early growth phase, with options for significant scale-up on the current site and access to an additional 700 acres domestically. Secure, sustainable supply is a critical competitive advantage during this high-demand, high-growth time in the industry. Further to domestic supply, Jamaica Cannabis Estates has a supply agreement in place for bulk off-take in preparation to meet increasing demand expected to arise as a result of the European and the US markets legalising, both medically and eventually for adult use.
Export for medical and scientific purposes
The first legal export of cannabis oil from Jamaica to Canada occurred in September 2018. With a supportive ministry of health and a supportive cannabis licensing authority, and by employing a European standard of Good Manufacturing Practices, Jamaica Cannabis Estates is well positioned to distribute oils, distillates and isolate-based products and brands to global partners where a federally legal framework exists.
Licensing in the medical cannabis industry
As an alternative to commercial export, Jamaica Cannabis Estates is licensing both its trademark brands along with the cultivars required to deliver the desirable properties and consistent benefit of that product brand.
International retail expansion
Through licensing and retail partnerships, Jamaica Cannabis Estates intends to extend its destination-oriented retail reach into Canada, and eventually into the US and Europe. We recognise, through first-hand experience, the tremendous importance of easy access to medicinal cannabis in forms that suit the average person in their everyday life. By providing experiential retail access along with meaningful engagement and education for the consumer and stakeholders alike, the success of treatments becomes more widely recognised and a catalyst for continued change and evolved regulations.
Tamara Jane Hirsh
Jamaica Cannabis Estates Ltd
+1 905 320 5859
tamara@jamaicacannabisestates.com
www.jamaicacannabisestates.com
Please note, this article will appear in issue 9 of Health Europa Quarterly, which is available to read now.