How Aurora Europe is ensuring reliable access to high-quality medical cannabis for Europe and beyond.
There is growing recognition in Europe and across the world that medical cannabis can help patients in need. Across Europe, the number of countries allowing access to medical cannabis is increasing. Some of these countries still limit prescriptions to only the severest of cases, while others offer a broader approach – for example, Germany, an established market, recently reached the 100,000-patient mark and physicians have been able to prescribe the medicine for a comparatively wide range of conditions since April 2017. But when that patient data is compared with established medical markets like Canada, where 1% of the population have a medical cannabis prescription, the gap in access is substantial.
Aurora Europe, headquartered in Berlin, Germany and with subsidiaries across the continent, is dedicated to improving patients' lives, supplying high-quality products and educating doctors. Aurora, a global leader in the cannabis industry, has a proven track record of supporting the advancement of international medical cannabis markets alongside government bodies and with a deep commitment to regulatory compliance. The company is already well established as the leader in the dried flower market segment in Germany, and its approach has won it similar leadership positions in Poland and the UK. From its facility in Denmark, the company is seeking to expand its footprint; and alongside other market leaders, it is set to supply product to the recently established French pilot programme.
Product availability and time to market are key
Aurora Nordic, the most recent addition to Aurora's network of EU Good Manufacturing Practice (GMP) facilities, delivers high-quality, premium medical cannabis to patients in Europe – and soon, internationally. With more than 9,200m2 of greenhouse production space (1.5 football fields) and a maximum output of approximately 10,000kg per year, Aurora Nordic will become Aurora's main supply source for the European market. This high-tech cultivation facility in Odense, Denmark produces dried flowers and extracts and will introduce other formulations in the near term.
"The benefits of a European-based facility are obvious: shorter time to market, reliable delivery while maintaining the same quality and effectiveness of the products," said Dr Axel Gille, President of Aurora Europe.
Innovation and flexibility: the differentiators for success
When Aurora decided to invest in an operational facility in Europe, it was clear that its design should facilitate efficient processes, in order to bring products to market quickly and be as flexible as possible. Being a relatively young industry, flexibility is important in every aspect of production and supply chain management within the cannabis sector. Fast adjustment to today's market needs, in terms of production capacity and cultivars and the ability to produce innovative formulations for the future, had to be made possible under one roof.
When planning the refit of the greenhouse, processes were designed and equipment embedded based on scientific evidence and strict risk parameters.
"While implementing what we already knew, we worked against a holistic quality risk assessment across the entire production process and challenged each and every step," explained Lasse Rasmussen, General Manager of Aurora Nordic. "This innovative approach may be perceived as leaner and easier to maintain during the commercial operation, but it does not diminish the quality standards and enables us to focus on the 'critical-to-patient' aspects of the products."
In less than a year, the refit of the greenhouse was ready to welcome mother plants from Canada and to start the validation processes. In late 2020, the first commercial product left Aurora's Danish facility. "But this milestone was not the end," Rasmussen added. "With each harvest we accumulate new data and new knowledge to continuously refine and improve the way we do things. While we are creating more efficient processes, the quality is not compromised. Through our eagerness to explore and innovate, we will deliver products for patients in need to make a difference in their lives."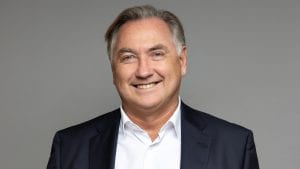 France: Enabling medical cannabis access for patients
Aurora Europe and the Ethypharm Group were selected as the primary supplier of all three dried flower lots for the French medical cannabis pilot programme. These lots encompass high-THC, balanced and high-CBD products. The entire supply of dried flower medical cannabis to French patients during the pilot programme will therefore be provided by the Aurora-Ethypharm collaboration.
"This is an important milestone and a great success for Aurora in our effort to improve the status and accessibility of medical cannabis in Europe," Gille commented. "Supplying high-quality medical cannabis dried flower to the French pilot programme is the first and very important step towards providing better access and will support the destigmatisation of medical cannabis in France."
Aurora and Ethypharm signed a collaboration agreement in October 2020 to serve the government-initiated programme, leveraging both parties' expertise. Under the terms of this exclusive partnership for the French territory, Aurora will supply medical cannabis sourced from Aurora Nordic, as well as manufacturing and logistics support. Laboratoires Ethypharm will be responsible for distribution and pharmacovigilance activities in France.
"We are very proud to be part of the solution for patients seeking medical cannabis treatment. There is a clear unmet need for patients, in particular for the ones with severe pain refractory to current treatments. Within this very structured programme, we bring our deep expertise both in central nervous system disorders and in distribution of highly regulated medicines," explained Jean Monin, Chief Commercial Operations Officer of Ethypharm and co-ordinator of this partnership. "Collaboration and partnerships are part of Ethypharm's DNA. We always work with the optimal partner, in any country or region of the world. Combining our skills with Aurora's pharmaceutical-quality cannabis products is, in our view, the right approach to build long-term trust and confidence in medical cannabis in France."
The French pilot programme is one of the most formal medical cannabis pilot programmes to date. The framework clearly outlines the supply of three different medical cannabis product types (flowers, extracts and capsules) to 3,000 patients across five indications (neuropathic pain, spasticity, palliative situations, cancer and epilepsy) over a timeframe of up to 24 months. Aurora's products are expected to be used in treating patients with all indications except epilepsy.
There are three key differentiators of the French pilot programme compared to other markets:
The provision of finished products instead of APIs in other more mature markets such as Germany
Free access to product for the patients in the pilot
A mandatory education programme to enable healthcare practitioners to integrate medical cannabis into their therapeutic toolbox. A nationally harmonised curriculum has been established by the health authorities to ensure consistent education across prescribers (doctors) and dispensers (pharmacists)
"If successful, this pilot programme could lead to a regulated market for medical cannabis in France, which would be one of the largest in Europe," said Gille.
Poland: first successes in an Eastern European market
Three years after the introduction of legislation allowing the use of medical cannabis in Poland, the market is still at an initial development stage.
The framework is relatively liberal – any doctor can prescribe an initial three months' therapy – but so far, there is no reimbursement available for patients. Despite numerous announcements, Aurora and Canopy Growth are the only two companies with registered products. A total of six products have received marketing approval as of February 2021: 'Cannabis flos AURORA DEUTSCHLAND GmbH' in the four varieties THC:CBD 20:1, 22:1, 8:8 and 1:12; and two dried flower products by Canopy Growth.
The changes in the Polish market between 2019 and 2020 were noticeable, both in the space of public discussion and in patient numbers and prescriptions. From October 2019 to January 2021, the number of prescribing physicians in Poland increased from 15 to 50 and patient numbers went from 300 to around 1,500. Import volumes are on the rise too. In both December 2020 and March 2021, Aurora imported 60kg of flowers, compared to 81kg for the entire Polish market in the whole of 2020. The early and expanding market resulted in pressure on supply chains and stock shortages in 2020. However, as a result of good co-operation between regulatory authorities and the industry, supplies have improved to meet the growing interest and demand from physicians and patients.
Comparing Poland with established medical cannabis markets, it is estimated that approximately 300,000 patients could benefit from medical cannabis. Certainly any form of reimbursement, even a partial one, would influence the speed of market development. In summary, it is important to ensure product availability and access, register extracts and continue all efforts to educate physicians and transfer knowledge from established markets like Germany to Polish doctors.
The UK: A rapidly developing market with huge potential
It is a little over two years since the UK rescheduled cannabis-based products for medicinal use; and, while several barriers to wider access remain, much has changed since then. During 2020, the UK market saw rapid growth in prescriptions of unlicensed cannabis medicines, with patient numbers now estimated to be in the region of 2,500. While this is still low when measured against what is a significant market potential, it represents a healthy increase over 2019 and there are signs of momentum that bode well for the future.
"We have seen some positive developments in the industry," said Don Perrott, Aurora's Managing Director for the UK and Ireland. "We and our partners are seeing encouraging increases in patient numbers and we expect this to continue as the prescribing physician base grows, product ranges increase, and medicines become more affordable."
The investment climate in the UK has also shifted gear, following guidance from the Financial Conduct Authority in September 2020 on the listing of medical cannabis businesses on the London Stock Exchange. "This is welcome news for the industry," said Perrott.
"Not only does it help to remove confusion and provide a legitimate avenue for UK companies to raise much needed capital, but it helps to create awareness and to reduce some of the stigma associated with medical cannabis which is an important step in the right direction."
However, despite these positive developments, there are still real impediments to meaningful access and reimbursement. "We have a two-tier system in the UK and one that is failing patients who do not have the financial means to pay for medicines privately," said Perrott.
"Many patients who could benefit from medical cannabis are being forced into the illicit market, which is unacceptable." While an ever-increasing body of evidence exists in support of the efficacy of cannabis as a medicine, the National Institute for Health and Care Excellence (NICE) has made it clear that there needs to be more clinical evidence before further positive recommendations can be made. "Generating clinical data is an absolute priority, but it is also imperative that the industry works together with the healthcare authorities to find ways to improve access for patients in need whilst this evidence generation is ongoing," said Perrott.
The future of medical cannabis in Europe
"Across Europe, we see a lot of start-ups, all keen on getting a piece of the pie. In the short term, this means a larger product range and fewer stock outs, which is good for the patients," said Gille. "I am convinced that the market will consolidate over the next few years. For us, it is very important that we always focus on the wellbeing of the patient.
"Reliable concentration of active ingredients, identical cultivars and consistent terpene profiles give doctors the security of patient care at a consistently high level. Strict adherence to the relevant regulations and the GMP criteria during manufacture are an indispensable prerequisite for guaranteeing patient safety and must not be circumvented by open interpretations. My hope is that the countries where medical cannabis is not yet legalised will look at the successes of the programmes in countries with medical cannabis frameworks and follow, so patients get a chance for a better quality of life."
First 'Cannabis Research Class' at Humboldt-Universität zu Berlin
In spring 2020, the first interdisciplinary 'Cannabis Research Class' (CRC) at Humboldt-Universität zu Berlin (HU) was initiated in order to promote young academic talents, and in doing so to contribute to the exciting research in medical cannabis over the course of a year. 15 scholars were supported by Aurora, with a total funding of €38,000.
"We were overwhelmed by the diversity of topics and the high motivation of this interdisciplinary class," said Prof Dr Christian Ulrichs, Dean of the Faculty of Life Sciences and Professor for Urban Ecophysiology of Plants at the Albrecht Daniel Thaer Institute for Agricultural and Horticultural Sciences at the HU, and scientific Head of the Cannabis Research Class. "At a very early stage in their academic career, students are given the opportunity to undertake research independently and as a team. At the same time, the exchange with the scholars in these research groups is of great value to our institute."
The three CRC research focus areas were:
'Medical and nutritional use and effects', led by Professor Dr Caroline Stokes, academic Chair of Food and Health within the Division Urban Plant Ecophysiology of the Albrecht Daniel Thaer Institute for Agricultural and Horticultural Sciences at HU
'Legal and economic frameworks', led by Prof Dr Tilmann Brück, development economist and head of the Economic Development and Food Security research group at the Leibniz Institute of Vegetable and Ornamental Crops (IGZ)
'Biology, plant physiology and cultivation', led by Ulrichs
"Collaborating with young scientists and leading scientific institutions will help overcome the stigmata and prejudices that medicinal cannabis is still often linked to; and the Humboldt Cannabis Research Class offered students excellent support," Gille commented.
"The class were provided the opportunity to undertake unique research projects on medicinal cannabis and thereby contribute to the scientific discourse. We were stunned by the great interest in this topic. This is another important milestone towards a more differentiated view of medicinal cannabis."
The students presented their results in a webcast late March 2021 and have published a website, www.CannabisResearchClass.com, with podcasts and posters on their research.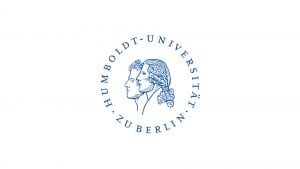 This article is from issue 17 of Health Europa. Click here to get your free subscription today.
Contributor Details