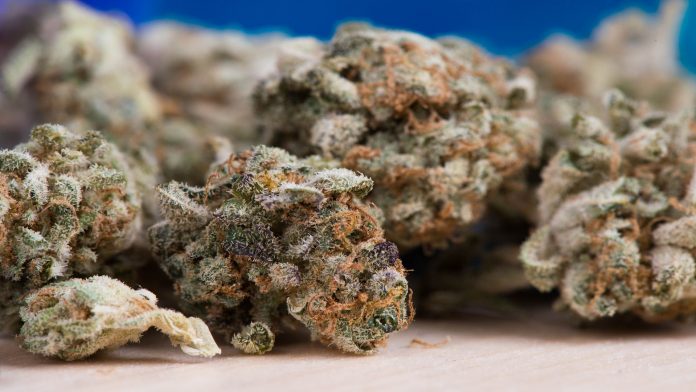 A new study has revealed using medical cannabis (or marijuana) substantially reduced chronic pain and dependence on opioid painkillers in 65% of older adults.
Researchers at Northwell Health, USA, surveyed 138 medical cannabis users with a 20-question survey that focused on:
How often they use it;
In what form they took it;
How much it reduced pain; and
Whether or not they were able to cut back their use of other painkillers.
18% reported decreasing their use "moderately", 20% "extremely" and 27% "completely".
A total of 91% of the subjects would recommend medical cannabis to others.
Improving quality of life
Patients that participated in the study expressed their gratitude at the overwhelming results, with one saying: "My quality of life has increased considerably since starting medical marijuana."
They added: "I was on opiates for 15 years, and 6 months on marijuana, and off both completely."
These patients were living with chronic pain from spinal stenosis, osteoarthritis, as well as hips and knees that were irreplaceable and pain not relieved by steroid injections.
Curbing the opioid epidemic
Diana Martins-Welch, MD, co-author of the study and physician in the Division of Geriatric and Palliative Medicine, Department of Medicine at Northwell Health, commented: "What I'm seeing in my practice, and what I'm hearing from other providers who are participating in medical marijuana programmes, is that their patients are using less opioids."
She added: "I've even gotten some patients completely off opioids."
The issue remains that cannabis is not widely available, and Welch believes that medical cannabis should be more widely available and easier to acquire. It's currently legal in 30 US states and some countries in Europe, including Germany and the Czech Republic.
The appeal of cannabis
Welch and her colleagues surveyed men and women between the ages of 61 and 70 about medical use of the substance. Of the patients:
45% used vaporised oil;
28% used pills; and
17% used cannabis-laced oil.
20% used cannabis once a day, 23% used it twice a day, and 39% used it more than twice a day.
On average, for a one-month supply, medical cannabis costs $300 (~€250).
Source: Northwell Health
Recommended Related Articles