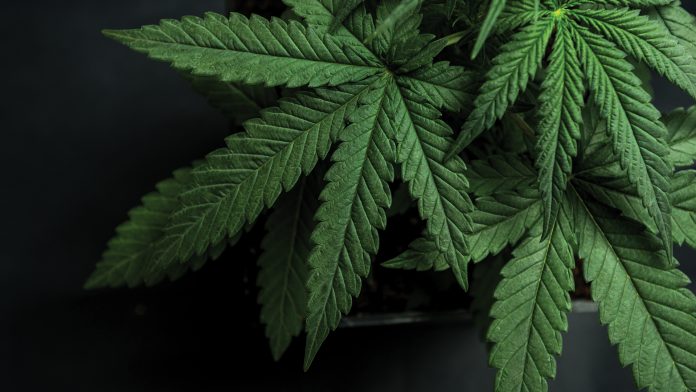 It's the most socially disruptive phenomenon of the new millennium – medical cannabis is sweeping the planet and patient experience could possibly be improving, here Marc Davis tells us more.
Progressive-minded nations all over the world are recognising its efficacy in treating a broad diverse array of ailments and improving patient experience. In fact, over 30 countries now have medical cannabis laws or strict guidelines for the use of cannabis-derived pharmaceuticals. And in the US, it's helping to win the war against opioid addiction because it's proving to be a non-toxic, non-addictive substitute drug for chronic pain.
However, despite Europe being among the most progressive with countries including Norway, Poland, Germany and Italy all legalising access for medical patients – in the United Kingdom, none of this seems to matter.
The legalisation of medical cannabis in November 2018 was hailed a landmark victory for the British medical industry, with scientists, researchers and patients alike welcoming the revision. Perhaps a more powerful driver of the reform was a well-organised publicity campaign that received public support due to a compelling and emotional story of sick children which led to a shift in attitudes both socially and politically. Did this wave of media publicity and public support lead to unrealistic expectations about accessing medicinal cannabis?
Since then, the reality is somewhat different. Prescriptions are still scarce and hardly anyone has been able to qualify as a medical cannabis patient due to the government's excessively stringent criteria for patient access. Therefore, of the many patients who could benefit from medical cannabis, only a small proportion can be prescribed it. Those who do meet the criteria for a medical cannabis prescription may still not be prescribed it.
One of the major barriers to access is that many clinicians still don't feel informed enough to prescribe medical cannabis in the UK with interim legislation being widely open to interpretation. As a result, there is a reluctance from doctors and pharmacies to risk their licence by facilitating access to medical cannabis.
The only legal alternative for patients is to seek a private prescription, however, only very few individuals can keep up with the costly monthly prescription fees. Moreover, for a handful of individuals who have managed to obtain NHS prescriptions, many have seen their access restricted by local clinical commission groups on the basis that there is insufficient evidence for its efficiency.
In the UK, a dedicated medicinal cannabis regulatory system doesn't yet exist and patients can only access cannabis under a system designed for traditional medicines.
As other cannabis products grow, consumers are becoming more curious about their options.
The CBD wave
In a sharp contrast to medicinal cannabis, the CBD or Cannabidiol market has been popularised and sold to the UK consumers in the form of oils, tinctures, gel capsules, sublingual sprays, and topicals.
There are up to a couple of hundred different chemicals in the cannabis plant, but the two most dominant ones are THC and CBD. Hemp plants also a have a similarly complex chemical make-up but only contain CBD, and not THC, as their main constituent.
Whether CBD is extracted via distillation from a cannabis plant or a hemp plant is not particularly important. What matters is that the end-product is a panacea-like herbal drug that is devoid of any side effects. So, it is well suited to most of the population who must work all day and need to remain clear while self-medicating.
What CBD is best-known for to date is its effectiveness in treating inflammation, chronic pain, depression, anxiety and insomnia.
So how is it working out for people in the UK who can purchase extracted CBD oils as gel capsules, oral sprays, or tinctures, thereby offering much healthier delivery methods than with smoking?
I recently interviewed several people of all ages and socio-economic backgrounds who have chosen to self-medicate with CBD. Their consensus was that CBD may not be a miracle cure, but it can help reduce the painful symptoms of some diseases and conditions, even cancer.
Among them was Christine Moseley, a 59-year-old Cardiff-based recruitment agency executive, who has had a rare form of inoperable intestinal cancer for the past six years. She recently turned to CBD oil looking for relief from pain and discomfort.
"It has been amazing. Not only does it chill me out to relieve my anxiety about my cancer, but it also eases my physical pain. I've even been sleeping like a baby since I started using CBD."
Lorraine Chapman, a young mother and photographer from Milton Keynes, suffers from chronic pain and is writing a book about trying to maintain normality with such a debilitating condition. She recently experimented with water-soluble ingestible CBD oil and found it to be remarkably effective.
"The first thing I noticed was a slight reduction in my headache, which I have all of the time. I then had the best sleep I've had in a long time! I didn't take a single painkiller after having the CBD. This is very rare for me now."
John Brown is a senior citizen in London who suffers from arthritis after working as a brick layer for 40 years.
"My shoulders and back have been killing me for years. And the painkillers that the doctor gave me had all sorts of nasty side effects. Then my son in law convinced me to try CBD and I haven't looked back. It eases all my aches and stiffness. And it even allows me to sleep through the night. So, I don't even need the painkillers anymore."
Such anecdotal 'real-world' evidence of how much CBD can help medical patients with unmet needs has spurred on the US government to initiate several dozen clinical trials into measuring CBD's effectiveness in treating numerous diseases, including Parkinson's disease, epilepsy, opiate addiction, Crohn's disease, schizophrenia and cancer.
It's not just people who embrace self-directed medical care who are getting wise to the healing powers of CBD. There are even expensive CBD-based pharmaceutical drugs available on NHS prescription after clinical trials found them to be effective in easing seizure symptoms in epilepsy patients. This makes CBD the first cannabinoid compound to be recognized by both the NHS and the US Food and Drug Administration as a legitimate form of medicine.
Until recently, CBD products sold in the UK have been largely unregulated. But now
the Food Standards Agency has recently decided that all ingestible CBD products need to undergo rigorous testing to ensure that all their ingredients are safe to consume. This will benefit consumers immeasurably as more and more of them become CBD converts in search of safer ways to self-medicate.
Navigating the medical cannabis experience
What is still illegal for all but a tiny few on prescription, THC (Tetrahydrocannabinol) – has been able to help remedy and mitigate symptoms. They include cancer patients and sufferers of post-traumatic stress disorder (PTSD).
Take Lucy Stafford, a 19-year-old student who has been living with Ehlers Danlos Syndrome for years. Six months ago, she turned to THC dominant cannabis when all other avenues of pain management treatment had been exhausted.
"Cannabis has changed my life and my doctors have noticed the transformation. Six months ago, I suffered from a severe jaw dislocation because of living with Ehlers Danlos Syndrome.
I couldn't eat or drink and was constantly in severe pain. Having exhausted all available treatment options my doctor tried to prescribe a cannabis based medicinal product, however it was immediately denied for funding. Therefore, I had no choice but to take the situation into my own hands and turn to the black market.
With the legislation change last year I have now been able to obtain a private prescription. However, for a 19-year-old student the £1,000 a month prescription fee is just un-sustainable. Despite my health being the best, it has ever been, I now live in a world where if I have enough money, I can legally access my prescription, and if I don't, I am a criminal. To me it is ridiculous that people are being denied a drug which can dramatically transform their quality of life, all because people are scared by preconceived perceptions."
With the National Institute for Health and Care Excellence (NICE) expected to issue guidelines to specialist doctors in October, the hope is that steps will then be taken by the NHS to work towards eventually funding the drug routinely for some patients.
To improve access to medical cannabis, the negative stigma associated with the drug must be dismissed. It is important that decision-makers realise the therapeutic potential that medical cannabis offers and are aware of the currently unmet need in the healthcare industry.
The UK needs a medical cannabis system that is responsive to patient needs but also one that is affable to regulators and conforms with medical practice and standards. There is still a way to go to make this a reality.
More about Marc Davis
Marc Davis is the President of Capital Markets Media (CMM) and co-founder of the 'Women, CBD and Medical Cannabis' Conference. A former journalist and venture capitalist, his boutique media firm supports the mass-production of legal, federally regulated, pharmaceutical-grade cannabis for medical patients. Accordingly, CMM has worked with the biggest names in the North American cannabis industry, including Aurora Cannabis, Canopy Growth and The Green Organic Dutchman.
Marc Davis
President
Capital Markets Media
info@capitalmarketsmedia.ca
Tweet @mldjournalist
https://www.capitalmarketsmedia.ca/
Please note, this article will appear in issue 10 of Health Europa Quarterly, which is available to read now.