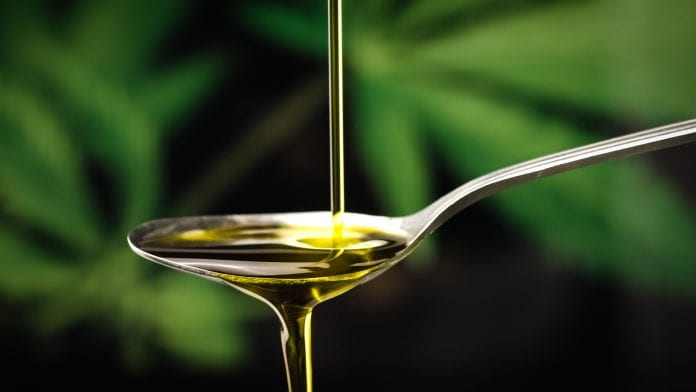 Medical cannabis expert Professor Mike Barnes discusses Medical cannabis treatment and highlights the challenges facing cannabis in the UK.
Consultant neurologist and medical cannabis treatment expert Professor Michael Barnes speaks to HEQ about Maple Tree, the medical cannabis consultancy he launched in partnership with Hannah Deacon, and the challenges facing medical cannabis in the UK.
What inspired you to set up Maple Tree? What are your key goals, as an organisation?
Maple Tree consists of me and Hannah Deacon: I'm a neurologist, I've been involved in cannabis medicine for about 20 years; I obtained the UK's first legal medical cannabis licence, to prescribe for a child called Alfie Dingley; I produced a report for the All-Party Parliamentary Group on drug policy. Since the UK's laws on medical cannabis changed in November 2018, I've been training doctors in medical cannabis use and prescription. Hannah is Alfie Dingley's mother: she was very instrumental in the campaign to change the law; and since the law changed she has been involved in promotion and media campaigns around medical cannabis.
We found that we were both separately being approached to do a lot of work advising companies, doing media, writing articles, appearing on television. We thought there was a logic to working together: she brings the patient perspective, I bring the medical perspective. Our key goal overall is to promote the availability of medical cannabis for all who need it – to do this we aim to continue with media campaigns, as well as advising companies who want to get into the UK or European medical cannabis spaces. We advise them on the necessary processes for setting up in the UK, and how then to sell and promote their product, both for prescriptible medical cannabis and hemp-based CBD wellness products. We want to promote a proper UK market in medical cannabis and encourage a UK industry: legal medical cannabis in the UK is typically imported and while we do help importers, we also want to work with people who are trying to establish a homegrown industry.
What first drew your attention to medical cannabis and CBD as treatment options?
Around 20 years ago, when I was conducting a multiple sclerosis (MS) clinic in Newcastle-upon-Tyne, I found that people were coming to the clinic and saying: I'm using cannabis to treat the symptoms of MS; I'm finding it helpful for pain and muscle spasm. I asked around informally; of the 60 patients around half were using cannabis – these were severely disabled people using an illegal product, which comes with its own problems. By chance around the same time GW Pharma developed what would turn out to be the first cannabis-based medicine, Sativex, which is still used now for multiple sclerosis spasticity.
Hannah's journey started later: her son Alfie has a rare, severe form of epilepsy called PCDH19. They tried all the standard anticonvulsants but none of them worked; he was having 400 or 500 seizures every month and being admitted to hospital every week. Hannah came across the idea of cannabis as a treatment option on Facebook support groups; and as it wasn't legal or available in the UK she went to Holland and found that medical cannabis caused the seizures to stop. Later on she wanted to come back home, so she began the campaign to change the law in the UK, to allow access to the treatment which had been prescribed for Alfie in Holland.
Can you tell me a bit about the education and training Maple Tree provides?
There are two main audiences for our training. The first is companies: if a company wants to get into the medical cannabis space I want to make sure all their staff are fully trained on medical cannabis and CBD. Our main focus is on training doctors: the problem with medical cannabis in the UK at the moment is that it's not prescribed very widely; we know doctors can prescribe it on the NHS, but there have been no NHS prescriptions being written for it at all since the law changed. Part of that problem is the influence of doctors in terms of their education: not having been taught about cannabis, they don't understand it; so we offer one-day in-person training sessions for doctors and clinicians.
Hannah and I have also formed the Medical Cannabis Clinicians Society, which is a not for profit organisation for doctors and clinicians. The Society has an online community where we can support each other and share prescribing issues; it also runs roadshows, annual conferences and teaching programmes in association with Maple Tree.
What are the primary benefits of medical cannabis treatment in neurological rehabilitation treatment?
Generally speaking, cannabis does not cure diseases; what it does do is improve symptoms. The key symptoms which cannabis can improve in terms of neurological rehabilitation, along with many other conditions, is pain. Cannabis is remarkably good for alleviating acute and chronic pain: cancer pain, arthritic pain, neuropathic pain, which occurs after a stroke or brain injury, or in the context of multiple sclerosis. It's also very good for muscle spasms or spasticity, which can be really disabling for people after a brain injury or a stroke or with multiple sclerosis.
It can reduce anxiety, which can be a real issue for people with progressive neurological conditions like MS. It can improve sleep, which again is a pressing issue for people with neurological conditions. It has been shown to improve appetite in patients with degenerative conditions. One aspect which has been widely covered in the press is the anticonvulsant properties of cannabis, which can be really helpful for any epileptic patient who has become resistant to existing medications.
Will it become more difficult to access cannabis-based medicines in light of the COVID-19 pandemic? What do you expect will be the impact on cannabis patients; and what should policymakers do to alleviate the issue?
In terms of medical cannabis, as opposed to CBD, there is no UK industry. Everything has to be imported from various countries: most of it comes from Canada, Israel, Australia, Holland. If there is difficulty getting freight out of those countries, it will become impossible to access medical cannabis in the UK. At the moment we are still getting supplies in, but there is a real risk, if this goes on, that supplies won't be able to come in and existing stocks will run out.
The key connern with that is for children with epilepsy: the absolute last thing you must do with an epileptic child is stop their medication suddenly, because then the seizures will return with a vengeance and the child can go into what is called status.
Regulations have just been changed to allow bulk import: if this had happened about a month earlier we would have been able to stockpile supplies, but as the law has only just changed we haven't yet been able to get those bulk supplies in; and we may now not be able to get them in until all this is over. It doesn't help that some producers are now demanding cash up front to release supplies: I believe they're scared about cashflow, but it does make it harder for importers. This is another reason why we need a UK industry: if cannabis could be produced in this country it could have already been distributed by now.
Professor Mike Barnes
Maple Tree Consultancy
www.mapletreeconsultants.co.uk
This article is from issue 13 of Health Europa. Click here to get your free subscription today.