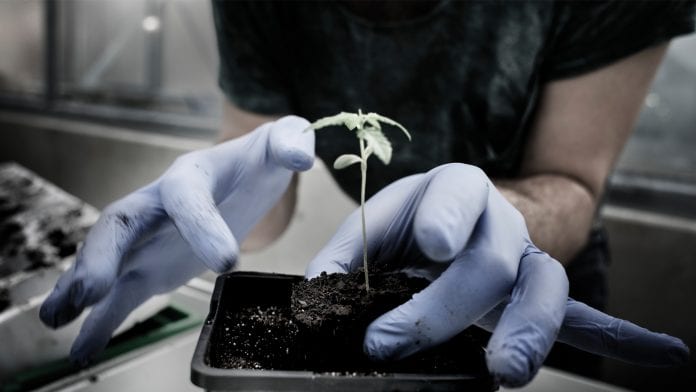 Czech Medical Herbs is a gateway to wholesale pharmaceutical distribution, clinical trials and botanical research in the world of medical grade cannabis.
Czech Medical Herbs is a wholesale pharmaceutical distributor with an added value. The added value is represented by provided professional services and a focus on cannabinoids. Beside wholesale pharmaceutical distribution, CMH has a proven track record in organising clinical trials in Czech clinics and botanical research in Czech science institutions. Czech Medical Herbs established international contacts and co-operates with leaders in medical grade cannabis production, research and development.
Distribution. Import versus local growing
Czech Medical Herbs became the very first importer of medical grade cannabis to the Czech pharmacies in 2014. Nowadays the company distributes medical grade cannabis of worldwide leading Canadian companies – Tilray and Aurora. The focus is on only dried cannabis flowers at the moment; the more sophisticated products like extracts and pharmaceuticals are awaited along with gradual clinical demands and amendments of the law at both worldwide and local level. There is one official medical cannabis grower in the Czech Republic.
However, growing in the Czech Republic has not so far met patients' expectations in terms of price, variety of strains and volume. In this light there is a qualified guess that import of cannabinoids will exceed local growing for the next few years. The Czech Republic intends to implement 90% reimbursement from a health insurance policy for every applicable patient, starting in 2020. That is why we expect a substantial sales increase next year in the Czech Republic.
Clinical trials
Czech Medical Herbs is a clinical research organisation. It is ready to host and manage clinical trials for foreign clients in the Czech Republic. All clinical trials respect international quality standards. Activity within a clinical trial covers:
Feasibility study
Documentation study
Regulatory submission
Study set-up and initiation
Project management
Monitoring
Serious adverse events (SAE) management
Data management
Statistical analyses
Global co-ordination and communication.
Botanical research
There are few research organisations established by government which are entitled to run breeding cannabis programmes and cannabinoid research in the Czech Republic. The Czech Ministry of Health grants these special research licences. CMH has a close co-operation with two research organisations.
Three years ago, CMH helped to established co-operation between an Australian company and a Czech research institution. In this case the research is focused on breeding strains suitable for the pharmaceutical industry and tissue culture research.
Since the initial contact CMH outsourced day-on-day managerial functions locally for an Australian investor. The service provided by CMH covers recruitment, functional guidance, reporting, export/import licences of a plant material, accounting, law and tax advisory.
Czech Association of Medical Cannabis Growers
The Czech Association of Medical Cannabis Growers was established as a platform for professionals from the cannabis industry and operates as any other professional association.
The basic ambition is to have a tool to share ideas and communicate with government authorities. The association actively contributes to a discussion about production and distribution of cannabinoids on a local level. Beside a discussion there are also concrete outputs like a draft of amendment to the law shared with Czech parliament political parties.
The international reach of the association became gradually more important. There is also a need to improve international rules and make them compatible. A good example is the fact that quality demands on medical grade cannabis vary country to country even among states of the European community. This is one of the serious obstacles in international business, which has an obvious impact on cannabinoid treatment development. The Czech Association of Medical Cannabis Growers was initiated by Czech Medical Herbs in 2015 and is a chairman company at the moment.
Tomáš Kubálek
CEO
Czech Medical Herbs, s.r.o.
+420 602 299 220
kubalek@cmherbs.cz
www.cmherbs.cz
Please note, this article will appear in issue 9 of Health Europa Quarterly, which will be available to read in April 2019.