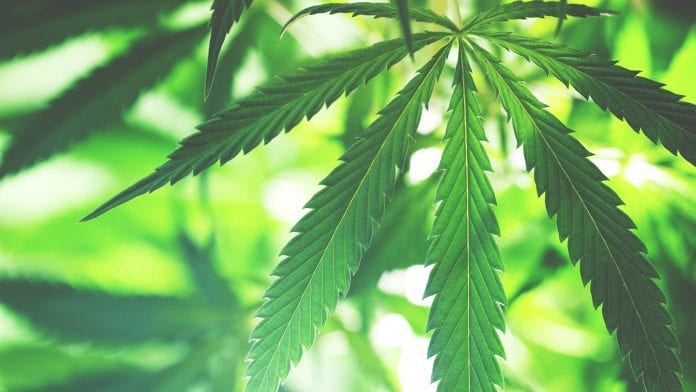 The Medicaleaf team share their observations and understanding of the driving forces of increasing consumer demand for CBD.
Medicaleaf™ aspires to be a philanthropic and profitable business. Managing Director Richard Reed, MD, says: "Medicaleaf's vision is a world with less alcohol, fewer opioids, lower prison populations, a collective consciousness and more compassion through cannabis. Set to impact food, fuel, fibre, paper, medicine, environment, social justice, civil rights and liberties, cannabis – in the form of cannabidiol (CBD) wellness lifestyle products and cannabis-based medicinal products (CBMPs) – is Medicaleaf™.
"We are interested in the positive health outcomes of real people. We want to support them, to provide access to education and research and to empower them to maintain their wellbeing and health by working with those who provide services at the point of need."
Medicaleaf's mission is to provide the tools, the natural plant extracts and the opportunity for individuals to improve their wellbeing. We want to create a following that in turn creates a movement: that way we can ensure Medicaleaf products are trusted, understood and valued.
The work of Medicaleaf so far
Medicaleaf have been approached by eminent physicians, research scientists, public health specialists, and expert cannabis growers and extraction labs. The demand for information, education, understanding, access, a trusted supply of health and wellbeing solutions is huge – a clarion call to find alternatives to manufactured drugs – and find wellness from nature. We are listening.
What do consumers want?
YouGov recently conducted an online survey to determine support for a new policy direction extending access to cannabis-based medicine. The survey, which featured 10,602 participants around the UK, looked at the number of people in Britain obtaining cannabis and using it to relieve the symptoms of a medically diagnosed disease.
The survey aimed to accurately gauge the prevalence of cannabis use for symptomatic relief, excluding those using cannabis recreationally. The data suggest that the prevalence is likely to be above 1.4 million people; and that more than 2% of UK residents self-prescribe cannabis for medical use. Consumers who use cannabis in this way are from all age groups, geographic locations, social class and family groups, from both genders; with many spending over £100 per month on their symptomatic relief.1
What consumers want, if this research is to be representative, is access to cannabis-based medicinal products (CBMPs). Clinicians can now prescribe CBMPs where certain conditions are met and just last month, NICE (National Institute of Health and Care Excellence), supported the use of two cannabis-based medicines for certain conditions a suggested promise that further CBMPs will be ratified when appropriate evidence emerges.
We are making progress but for some consumers, the timescale and pace of change is too slow.
Information from this 2% could provide valuable data on the safety, efficacy, cost effectiveness and any side effect history of CBMPs to justify any change or any further recommendation from NICE, NHS England or any other regulatory body.
Right now, this 2% are accessing recreationally available cannabis for its therapeutic effects illegally. Not only that, but 'backstreet' environments and manufacturing processes, obscure distributors and illegal suppliers who are not subject to any moral, ethical or institutional regulation means that this 2% are knowingly taking additional risk to access these CBMPs.
Medicaleaf is confronting this issue head on and in Spring 2020 will roll out a series of GP-manned clinics in the UK, where trusted medicinal cannabis can be prescribed, administered and monitored. Further information on this nationwide project will be announced shortly.
The press coverage for high profile medicinal cannabis success stories in the treatment of children with epilepsy and cancer patients has fuelled a surging interest in understanding the benefits of cannabinoids generally. Alongside this there is widespread uptake and interest in cannabidiol (CBD) wellness lifestyle products. The majority of CBD consumers appear to be united by one common cause: wellness.
What do CBD consumers want?
Data on public attitudes towards CBD use in the UK would appear to demonstrate that CBD has now gone mainstream. A recent survey indicates that between 8% and 11% of UK adults – approximately 4 to 6 million people – have tried CBD. The same report states that 7% of the population have used cannabis for medicinal purposes in the past year, rising to 41% among those who have used CBD in the past year.
For years, as a prohibited product, the benefits of CBD remained largely unknown. However, with the recent changes to UK law and the growing legalisation of hemp worldwide, CBD products are beginning to find a place in the everyday lives of consumers with a broad appeal, reaching all ages.
CBD and the wellness trend
CBD oil has gained popularity in recent years as a health supplement, mainly because of its analgesic and anti-inflammatory properties; although some studies have also argued its effectiveness in the treatment of arthritis, anxiety, depression and even Parkinson's disease. Over the past two decades the global drive toward a healthier lifestyle has been impossible to miss, and it just so happens that the medicinal properties of CBD neatly marry with this global shift.
Consumers' desire to remain healthy, to improve quality of life, and to take better care of their bodies is what makes CBD so appealing. Respondents to the research report 'that CBD is effective for them and should be made more widely available, however costs was raised as a factor. A sizeable proportion of regular CBD users are deriving – or claiming to experience – a medicinal or therapeutic benefit from the CBD they buy.'2
Dr Raj brings it all back to earth
"Let's balance this with the science… there is increasing evidence that CBD may have positive effects for pain management, anxiety and sleep – but do your research!" cautions Dr Raj, Head of Product Development at Medicaleaf Ltd.
To provide a little more background, here are some symptoms and conditions CBD may offer relief from, and the science behind it.
Did you know…
It was recorded in the first editions of the Pen Ts'ao Ching (the earliest Chinese materia medica book) that Emperor Shen-Nung used topical hemp oils and teas for pain relief in 2737 BC.
The Romans also used hemp: in 77AD Pliny the Elder reported that hemp oil was beneficial in removing insects from the ears and for pain relief;
Henry VIII passed an act in parliament in 1535 compelling landowners to sow a quarter acre of hemp each year or face fines; and
In 1942, Henry Ford built an experimental car with the body panels made from hemp fibre.
Google and you'll find anecdotal evidence online from people who said CBD did or didn't work for them. Some suggest that CBD is a placebo, or the new 'snake oil'; and that it may have some psychological benefits but no physiological effect. With placebos, the brain convinces the body that its symptoms are improving, even when a substance has no actual healing power. In many human studies, CBD was tested alongside a placebo, and was found to have an effect on whatever symptoms the study was testing for. With side effects of CBD seeming rare, this cannabis compound is generally considered safe to consume, and it may even bring therapeutic benefit to users.
Social proof is a huge influencer on the 'man on the street's' decision to buy; and there is no shortage of stories from people with compelling health transformations.
Pain
Clinical trials have demonstrated safety and effectiveness in pain treatment with CBD. A study of 177 patients with pain from advanced cancer found an extract with THC and CBD to be about twice as effective as an extract of THC alone. This study suggests that the presence of CBD improved efficacy in treating pain and a nod to 'the entourage effect' in action – the entourage effect is achieved using whole plant therapy, or extracts containing CBD (as well as other cannabinoids and terpenes) to relieve symptoms more effectively.
CBD can be a viable alternative pain treatment for:
Muscle, joint, or back pain; and
Inflammation or pain from arthritis.
Research indicates3 that CBD enhances serotonin levels to better regulate pain with anti-inflammatory effects through the same pathways that trigger inflammation in the first place. Using topicals like CBD balms, gels, and lotions, applied directly to the affected area the results and benefits may be seen faster than other routes.
Treating anxiety and stress
Studies have shown that CBD may have a calming effect in anxiety-inducing situations. Researchers in one study4 gave 60 volunteers either a placebo, the anti-anxiety drug Klonopin, or one of three doses of CBD (100mg, 300mg or 900mg) prior to undertaking a public speaking task. Those who received the medium dose of CBD exhibited lower anxiety than the placebo, or the other CBD dosages, with the Klonopin working at a similar level.
This research suggests that CBD may have comparable effects to approved prescription medication if the dosage is optimised for the individual. CBD dosage depends on body weight and metabolism. For anxiety, taking lower doses multiple times a day, carefully and consistently, following our recommendation to 'start low, go slow' will find your optimised dosage.
Sleep disorders
Just last year, researchers found5 that CBD had some therapeutic benefits in the treatment of insomnia and as a general sleep aid. 72 volunteers, were given 25mg of CBD in capsule form in the evening, with some receiving a larger dose if their condition called for it. The results showed that approximately two thirds of the patients experienced improvements in sleep. Again, with further work to establish the optimal dosage for each individual – taking lower doses multiple times a day, carefully and consistently, following our recommendation to 'start low, go slow', this number could perhaps be even higher.
CBD has the potential to:
Help you fall asleep more easily; and
Increase sleep duration.
While more and more consumers are learning as they go and getting the desired results, demand is increasing. As demand increases and new entrants appear to fulfil that demand, so the availability and choice increases – so how do consumers ensure a consistent, quality supply?
Addressing scale and quality
Alongside meeting the increasing demand for CBD products comes great responsibility, particularly in an industry offering health-related and wellness products. Fera Science, a laboratory part-owned by the Department for Environment, Food and Rural Affairs and working for several government departments, conducted analysis of CBD brands and found some to be well over the legal limit for THC. This type of checking is likely to increase, as is the coverage of brands looking to 'make a fast buck' over responsibility to consumers.
Because it's unregulated, there is a large disparity in product quality, label accuracy, and conscientious business practices. You'll find all kinds of products – oils, tinctures, edibles, capsules – offering relief from symptoms and conditions like anxiety, nicotine withdrawal, chronic pain, sleep deprivation, multiple sclerosis and addiction.
As a business striving to gain the trust of our customers and consumers, we actively test across the entire supply chain. For example, throughout the commercialisation of our Liift branded products, we monitor incoming ingredients from receipt all the way through to conversion to finished products. In this way we can guarantee that what we claim to be in our products is; and similarly, that what we claim is not there is not. We coined this approach the 'Liift Quality Promise'.
The first Liift branded product off the production line is Liift CBD water – the water with a little extra. Liift CBD water is made by adding a flavourless, water-soluble, broad spectrum CBD distillate, to give an active CBD content of 10mg per 300ml serving. Our Liift CBD water is available to purchase soon in four flavours: Pink Grapefruit, Lychee & Lemongrass, Mint & Lime, and Berries & Cardamom.
Our industry has an obligation to behave responsibly (or to 'CBD responsiibly', as we like to say) around how it uses and promotes CBD – otherwise there is a risk that negative associations will become attached to CBD and have a wider effect on public perceptions of cannabis and its potential as a therapeutic treatment.
Medicaleaf is listening to our customers' demand for information, education, understanding, access, a trusted supply of health and wellbeing solutions, effective drug alternatives and wellness from nature.
Try Liift and find your wellbeing!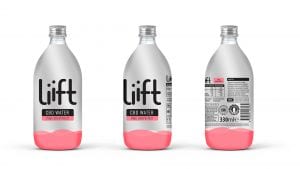 References
1 www.thecmcuk.org/left-behind-the-scale-of-illegal-cannabis-use-for-medicinal-intent-in-the-uk
2 CBD in the UK, Centre for Medicinal Cannabis, June 2019 by Blair Gibbs, Dr Andrew Yates, Jon Liebling
3 www.sciencedirect.com/science/article/pii/S0885392409007878
4 https://doi.org/10.3389/fphar.2017.00259
5 https://www.ncbi.nlm.nih.gov/pmc/articles/PMC6326553/
Richard Reed
Managing Director
Medicaleaf Ltd
+44 (0)1242 430010
richardr@medicaleaf.org
Tweet @MedicaleafLtd
medicaleaf.org.uk
This article will appear in the second issue of Medical Cannabis Network which is out in April. Click here to get your free subscription today.