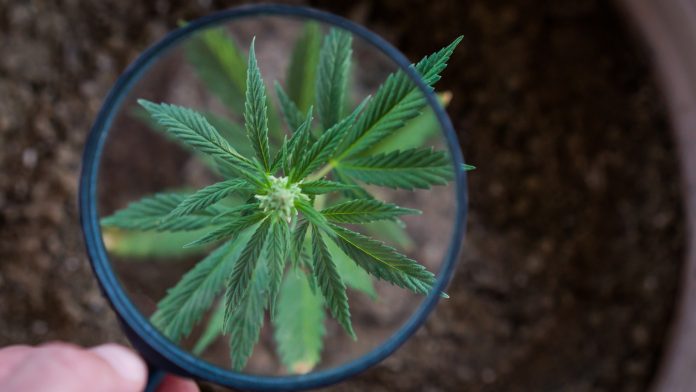 Belgium has laid out plans to increase medicinal cannabis production, promising more money for research and domestic cultivation.
The Belgian government has announced plans to launch a dedicated 'Belgian Cannabis bureau' to oversee the local medicinal cannabis production.
The cannabis boom in Belgium
CBD shops have sprung up across the capital, and a mobile app Cannabis Social Club Brussels allows users to place orders for flowers and oils which will be delivered around the city to members by a courier on an electric bike.
Growers in the European Union are also allowed to cultivate industrial hemp if it contains less than 0.2 percent of THC, but entrepreneurs have exploited a grey area where EU regulations nor Belgium's national laws do not address hemp-derived products being marketed as CBD.
Sellers can skirt the rules by avoiding the trap of claiming their products have health benefits, as CBD is not within the remit of the federal medicines agency. The Federal Agency for the Safety of the Food Chain, responsible for food stuffs sold in Belgium, does not have oversight of CBD oils, which can be added to food and drinks, if they are explicitly labelled as not for consuming.
Moreover, a handful of Belgian start-ups have announced that they would grow up to five tonnes of medical cannabis per year.
The increase medicinal cannabis production
In December 2018, legislative proposals were announced that if adopted would allow the federal government to invest in research into the use and potential benefits of medicinal cannabis and cannabis oil.
The proposals would formally ask the federal government to acknowledge medicinal cannabis and cannabis oil as medical products under applicable Belgian law. It would also further expand the list of medical conditions for which persons are allowed to be prescribed cannabis oil.
Belgium embracing the dynamic change
The Cannabis bureau will operate as a wing inside the Belgian Federal Agency for Medicine and Health Products. It will authorise private companies to produce cannabis and will also be responsible for the import and export of medicinal cannabis.
The government will also soon issue a tender to grow certain amounts of cannabis, and the Cannabis bureau will purchase cannabis from those companies directly with a view to distributing the cannabis for research purposes.