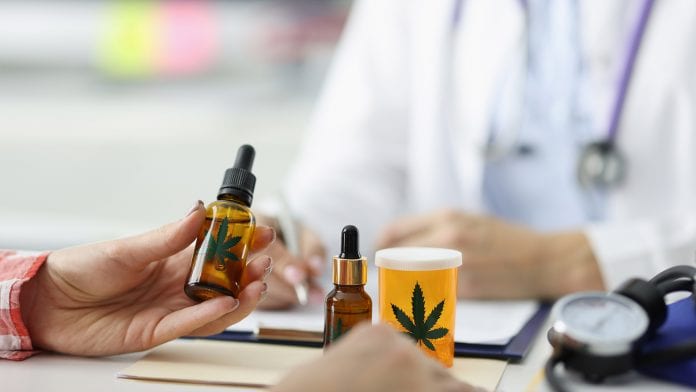 A new University of Adelaide trial will explore the use of personalised medicinal cannabis dosing to prevent common and impactful symptoms of treatment in advanced cancer thanks to Federal Government funding of $1.5m.
The Medical Research Future Fund investment was awarded to Dr Hannah Wardill for the CANCAN trial – a large clinical study that aims to guide clinical practice.
"Cancer therapies are highly toxic and cause a constellation of physical and psychosocial symptoms that negatively impact quality of life, dose intensity and survival,'' Dr Wardill said.
"Recent attention has centred on the use of medicinal cannabis for the management of these symptoms. While largely driven by patients and their advocates, the use of cannabis in this context has challenged medical professionals who feel ill-equipped to guide their patients due to the lack of empirical evidence."
The CANCAN trial
The cannabis medicine to be used in the study will be provided by LeafCann Group Pty Ltd, an Adelaide-based, federally licensed, medicinal cannabis company.
Dr Wardill said: "The CANCAN trial will show that targeting gut distress, due to mucosal injury, with medical cannabis will improve patient wellbeing and maintenance of intended dosing. It's also hoped the personalised CBD and THC preparation will prevent and manage clusters of related side effects of cancer therapy including detrimental effects to sleep, appetite, mood, pain, and fatigue."
Professor Anton Middelberg, Deputy Vice-Chancellor (Research) says the University of Adelaide has a strategic commitment to tackling the grand challenge of improving health and wellbeing for all society.
"This funding announcement allows our researchers to deliver on our health priority and to potentially improve the quality of life of those undergoing cancer treatment," Professor Middelberg said.
About LeafCann
LeafCann Group is an Australian based, federally licensed biotech company specialising in GMP botanical extract used to improve human health and wellbeing. These botanical extracts range from pharmaceutical grade medicinal cannabis through to functional food based Activated Oils.