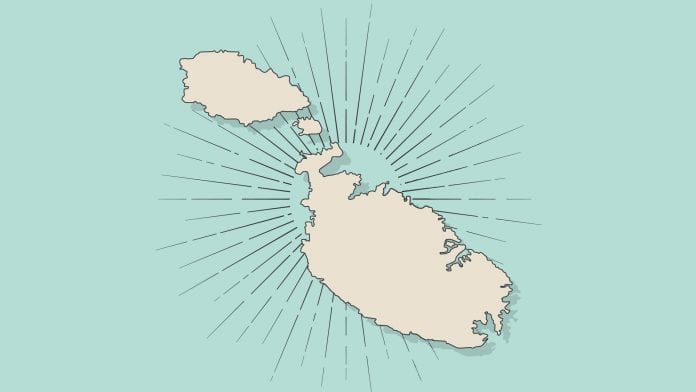 Malta's impetus, quest and vision for medicinal cannabis is driving the industry towards the manufacture of quality products and investment in research excellence.
The production of cannabis for medical and research purposes has been legal since 2018, and in 2019, medical cannabis was made legal for patients to access.
The Medicines Authority reviews applications for sourcing cannabis products to Malta which takes place primarily through wholesale distribution to licensed pharmacies, for dispensing as per the protocol set by the Superintendence of Public Health.
Health Europa Quarterly spoke with the Malta Medicines Authority to discuss the organisation's role in developing a thriving medical cannabis industry on the strategically situated European island.
What is the role of the Malta Medicines Authority in relation to the evolution of the medical cannabis industry?
In 2018, Malta enacted legislation that lays down provisions for the local production of cannabis for medicinal and research purposes. This followed legislative amendments which enabled licensed medical practitioners to prescribe cannabis-based products manufactured under Good Manufacturing Practice (GMP).
Hon Dr Deo Debattista, Parliamentary Secretary responsible for the Malta Medicines Authority, integrated his roles of physician and politician to spearhead progress in relation to medical cannabis in Malta.
The Medicines Authority, under the Chairmanship of Professor Anthony Serracino Inglott, committed to regulate cannabis for medicinal and research purposes through the established Advanced Scientific Initiatives Directorate. Guidance was issued to stakeholders and educational activities unfolded alongside the implementation of a regulatory framework applicable to this evolving industry.
The Medicines Authority's product review procedure considers a range of requisites, including GMP certification, analytical parameters, stability data and labelling, in the process entailed for approving products for the local market. A serialised tamper-evident label is issued for each individual patient pack, sustaining traceability of the products through the controlled supply chain.
By 2019, the legislative and regulatory developments translated into cannabis-based products becoming accessible to local patients, and a number of applications being submitted to the Medicines Authority for the licensing of medicinal cannabis production facilities in Malta. Proposals for local manufacture are evaluated in line with the national legal provisions and international obligations, including comprehensive requirements related to GMP certification, quality standards, security measures, and reporting responsibilities.
What is the process for successfully obtaining a licence and how does this link in with the Authority's work to promote quality and high standards in the sector?
Activities related to the production of cannabis for medicinal and research purposes require a Letter of Intent (LOI) from Malta Enterprise. Once the LOI is issued, applicants submit an online form to the Malta Medicines Authority for initiating the GMP certification and licensing process.
The Authority is adopting a system comparable to that implemented for the pharmaceutical industry, coupled with thorough assessment of the operations intended to be carried out in Malta, responsible personnel, starting materials, local processing, testing consistency and anticipated transactions. The Inspectorate and Enforcement Directorate within the Medicines Authority carries out EU-GMP inspections, both for the facilities in Malta, and third-country sites implicated in the local manufacturer's plans.
The international acknowledgement that the Malta Medicines Authority strengthened to date in the diverse regulatory sciences domains is being extended to this innovative industry. The requirements laid down in the guidelines issued by the Authority for this industry reflect the recognised pillars of good practices and quality standards.
Through constant dialogue with stakeholders, facilitated by scientific consultations and networking fora, the Medicines Authority is enabling patient access to cannabis-based products that embrace GMP principles while supporting research and development to stimulate the much anticipated evidence-based science in this field.
What is the Malta Medicines Authority's vision with respect to research on the medical application of cannabis?
Research on cannabis is in its early stages. Robust results are necessitated to move closer to meeting the requisites of research on medical products. Investigational medicinal products (IMPs), produced under EU-GMP, are needed if clinical research is to proceed along the expected routes.
Pre-clinical studies, toxicological and bioavailability assessments, should assist in progressing towards satisfying the requirements in place for herbal medicines. Procedures based on claims of established use may be perceived as potential channels but not without their own challenges considering that administration of cannabis for medicinal use is quite a recent development, and even more so in the case of synthetic derivatives which represent a more complex scenario.
Malta is at a stage of significant ongoing discussions amongst established institutions such as the Department of Pharmacy within the University of Malta, which holds a sound track record in scientific research. Collaborative initiatives are expanding with a number of stakeholders that share the vision of patient-centred research and development.
Innovative projects are anticipated to focus on carefully planned academic and industry contributions to research that translates into outcomes which meet ethical and regulatory requirements, mitigating setbacks that may be costly both financially and timewise. The education and training programmes, as well as regulatory sciences exposures, that the Medicines Authority offers to professionals seeking to develop expertise in such innovative areas, are contributing to drive this momentum.
In line with Malta's policy, reflected through a legal framework which governs every aspect of cannabis for medicinal use, including research, the way forward is to advance a multi-disciplinary infrastructure for research excellence with the patient in the core of all endeavours.
Malta Medicines Authority
innovation.medicinesauthority@gov.mt
Medicines Authority: medical cannabis
Please note, this article appeared in issue 11 of Health Europa Quarterly, which is available to read now.