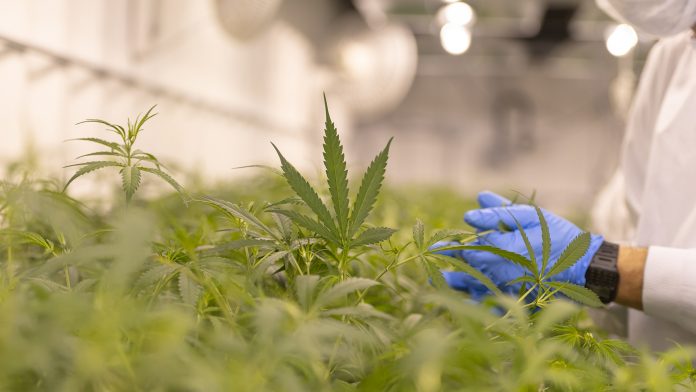 MediPharm Labs is the first Australian company to sign an agreement for a European white-label cannabis supply.
MediPharm Labs, a global leader in specialised, research-driven pharmaceutical-quality cannabis extraction, distillation, and derivative products, has secured its first European white-label cannabis supply agreement with Therismos, a subsidiary of Cannaray.
Under the three-year agreement, MediPharm Labs Australia will supply a range of cannabis oil products that meet the high-quality standards set by the German Institute for Drugs and Medical Devices that requires all medical cannabis products be manufactured under Good Manufacturing Practices (GMP).
Europe is recognised as one of the world's most difficult medical cannabis markets to enter because of its strict and varied regulatory framework and rigorous quality requirements often requiring GMP products. As medical cannabis markets continue to liberalise, Europe is also one of the world's most promising markets.
European cannabis supply agreement
Cannaray, a leading UK-based medical cannabis and CBD lifestyle product company, recently acquired Therismos, a specialist pharmaceutical company with licences to import, handle, and distribute controlled drugs in various European countries.
Scott Maguire, Chief Executive Officer, Cannaray, said: "We are pleased to be working with a supply partner that can meet our strict requirements for laboratory controls, quality, reliability, traceability and scale. MediPharm Labs mirrors the qualities we seek in a medical supply partner.
"We note in particular that both of MediPharm Labs' production facilities have achieved GMP certification, thus guaranteeing high-quality pharmaceutical products.
"Cannaray's goal is to provide patients with high-quality, naturally derived medical products and become a European leading importer and distributor of such products. The MediPharm Labs relationship is one significant step forward in achieving this goal."
MediPharm Labs Australia is licensed by the Australian Therapeutic Goods Administration (TGA) meeting internationally recognised GMP requirements. Since the TGA has entered into a mutual recognition agreement with the European Union, MediPharm Labs Australia's GMP certification has positioned it well to serve the needs of Cannaray as it expands its presence in Europe.
Pat McCutcheon, CEO of MediPharm Labs, commented: "Cannaray is the gold standard in its growing part of the European market and to be chosen as their white-label partner is a coup for MediPharm Labs Australia. With the growing recognition of CBD's therapeutic benefits, Cannaray is in the right place at the right time with an outstanding product portfolio and a highly engaged team of professionals. We look forward to participating in their growth."
Under the agreement, Therismos will purchase – within the United Kingdom and Ireland – certain formulations and dosage forms. The products will be supplied under branding designated by Therismos. The agreement is conditional on confirmation from the German Institute for Drugs and Medical Devices that the products meet specified quality and regulatory requirements.
Serving global markets
In May 2020, MediPharm Labs was granted its GMP Certification and Licence to Manufacture Therapeutic Goods, allowing storage of cannabis resin as an Active Pharmaceutical Ingredient (API) and to engage in labelling, storage and release for supply as a 'Medicine Manufacturer of Oral Liquids' within its specialised facility. The facility is designed to replicate the high-quality standards of the company's Canadian production facility and features multi-phase supercritical CO2 extraction equipment, clean rooms, and testing laboratories.
MediPharm Labs Australia completed and celebrated its official facility opening in December 2019 when it also received State Licences for cannabis substances from the Department of Health and Human Services in Victoria, Australia. Under these State Licences, MediPharm Labs Australia is allowed to manufacture, store and supply cannabis products and medicines and, for research purposes, test cannabis at its facility.
MediPharm Labs Australia also has its Cannabis Manufacturing Licence from the Australian Office of Drug Control (ODC) under the Narcotic Drugs Act 1967, and holds ODC Import and Export Licences, which allows for  the import and export of cannabis resin and extracts, bulk medicinal cannabis oil and finished medicinal cannabis products.
Cannaray in Europe
Cannaray is committed to making a positive impact on global health and prides itself on creating products backed by research, science, and the latest-generation technology.
Cannaray's assets include European import and distribution licences for medical cannabis, an alliance with Newey Limited, the largest potted plant grower in the UK, as well as a full range of CBD products. The company's Scientific Advisory Board is composed of Key Opinion Leaders (KOL) from the UK and Ireland, covering pain, palliative care, haematology, and neurology.
These KOL's guide the company's medical strategy around research, novel delivery forms and advance product development.