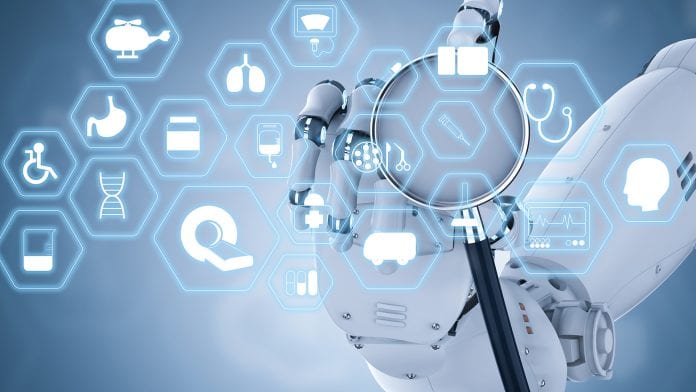 Health Europa introduces the MedTech SuperConnector and explores how it will help to translate promising research into commercialisation in the UK.
In April, Research England announced a £67m (~€76m) investment under its Connecting Capability Fund (CCF) in 14 projects aimed at driving forward high-quality university commercialisation. The projects collectively involve some 54 higher education institutions, who will collaborate with each other and more than 120 businesses and investors, as well as research councils and UK catapults, on topics as diverse as technology networks in the space sector, infectious diseases and antimicrobial resistance, and specifically the MedTech SuperConnector.
A commitment to strengthen research and development
"These projects demonstrate the commitment of universities to work together to strengthen the R&D and technological capabilities of the UK, building upon our successful Higher Education Innovation Funding," said Research England executive chair David Sweeney.
"In the Industrial Strategy, the government asked us to improve our ability to turn exciting ideas into commercial products and services. Universities have stepped forward in these projects to show that they can do world-class commercialisation, alongside world-class science.
"I believe these projects present important innovations that should inform our strategic approach to commercialisation in UK research and innovation for the future."
What is the MedTech SuperConnector?
One project to have won funding is the MedTech SuperConnector, which is described by its leader, Imperial College London (ICL), as a 'new entrepreneurial training programme for early career researchers (ECRs) to help them translate their discoveries into new diagnostic tools, medical devices and digital healthcare solutions'.
The project, which has received close to £5m in funding from the CCF, will pool the expertise of seven academic partners (Buckinghamshire New University, the Francis Crick Institute, The Institute of Cancer Research, Queen Mary University London, the Royal College of Art, the Royal College of Music and the Royal Veterinary College, plus ICL) and, according to ICL, will provide ten ECRs with up to £200,000-worth of support, including 'funding, training, mentorship and access to industry partners and patients to help them fast-track the commercialisation of their research'.
What projects have been funded?
In June, the MedTech SuperConnector welcomed its first participants. Among them is doctoral candidate Letizia Gionfrida, of the Department of Bioengineering at ICL, whose research centres on an all-in-one AI platform called Med-K.ai which uses machine learning and computer vision to predict musculoskeletal disorders.
George Waddell, of the Royal College of Music, has also been awarded CCF funding to develop MedStudio, a digital training platform that is intended to improve healthcare professionals' ability to deliver effective and empathetic patient interactions through the use of self- and peer-evaluation.
Also taking part is Samuel Wilson of ICL's Biomechatronics Lab, who has created an unobtrusive wearable system called NU Interface that uses muscle vibration to control robotic limbs, computers and other devices.
Elisa Fontana, a clinical PhD student at The Institute of Cancer Research, will meanwhile use the CCF funding to support the development of a new low-cost test for bowel cancer. The test will help to stratify patients according to their cancer subtype and is also expected to result in better treatment outcomes by facilitating personalised medicine.
Other projects to have been awarded funding from the MedTech SuperConnector include a soft, AI-enabled robotic liner for prosthetics, a novel skin culture device, and a paper-based breathing monitoring system.
What impact will this have on UK medtech?
In addition to supporting these individual ECRs, the MedTech SuperConnector will also support the development of early-stage companies and lead to the production of a best-practice model for translating promising research into high-impact healthcare applications in the UK.
"The MedTech SuperConnector is an ambitious project that could take the UK's expertise in healthcare research and engineering, and turn it into new clinical treatments for patients, while also developing a knowledge base for commercialising research," said Surbhi Gupta, senior healthcare licensing executive at Imperial Innovations, ICL's technology transfer office.
All in all, the MedTech SuperConnector is expected to make a significant contribution to enhancing the industrial competitiveness and productivity of the UK, as set out in its Industrial Strategy.
This article will appear in issue 7 of Health Europa Quarterly, which will be published in November 2018.
Recommended Related Articles