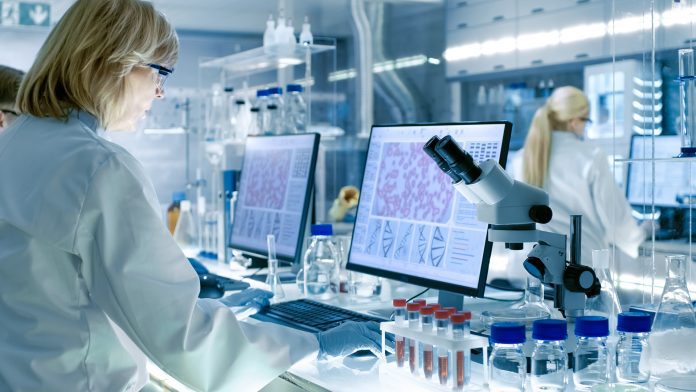 Creation Healthcare has marked this year's International Women's Day (IWD) by highlighting five women leading the way in digital oncology.
The theme of this year's IWD is 'DigitALL: innovation and technology for gender equality'. The United Nations aim to recognise and celebrate women and girls championing the advancement of transformative digital technology and education. In line with this goal, Creation Healthcare has celebrated five female digital opinion leaders (DOLs). All of whom are digital oncologists who use technological means to educate their medical peers and achieve social change or optimal medical practice.
A gender gap in digital access still exists today, preventing women from unlocking their full potential in the digital world. Women remain underrepresented in STEM education and will encounter barriers to careers in technology.
According to the United Nations, women comprise just 22% of Artificial Intelligence (AI) workers globally. Analysis of 133 AI systems revealed that 44.2% demonstrate gender bias and that 73% of female journalists across 125 countries experienced online violence in the digital space.
However, new opportunities for the global empowerment of women, girls and other marginalised groups are opening up through digital technology. From gender-responsive digital learning to tech-facilitated sexual and reproductive healthcare, the digital age is providing new opportunities to eliminate gender disparity and inequality.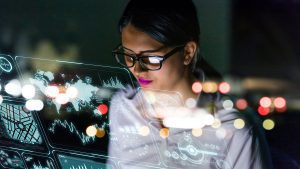 Top five female DOLs in digital oncology
The women chosen by Creation Healthcare are established opinion leaders and women with emerging influence. They hold a range of professional roles, ranging from directors of eminent institutions to younger oncologists. Several metrics were used to evaluate DOL status, including volume of activity, the reach of and engagement with content, the strength of their healthcare professional (HCP) peer network and the level of trust and two-way collaboration with peers online.
Maryam Lustberg
Maryam Lustberg is an associate professor of Internal Medicine, Director of the Center for Breast Cancer at Smilow Cancer Hospital and Yale Cancer Center, and Chief of Breast Medical Oncology at Yale Cancer Center. She has been recognised by Forbes as one of the top breast medical oncologists in the US. She is president of the International Society of Multinational Association of Cancer in Supportive Care (MASCC).
In a blog post, she explained how as a mother and prominent digital oncologist, there are occasions when she has had to compromise her ideal work-life balance, experiencing guilt when she has left her son for work responsibilities. Online, as well as celebrating the latest research in breast cancer and engaging at congress, she has called for a closed gap in health inequalities and champions fellow women in medicine. Creation Healthcare classifies Maryam Lustberg as an online expert; she translates her offline expertise into the online space. Creation Healthcare found that approximately 20% of digital opinion leaders are also traditional 'key opinion leaders' – Professor Lustberg is one of these.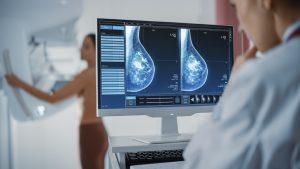 Nicole Kuderer
Nicole Kuderer is a translational medical oncologist in the division of haematology at the University of Washington Medical Center. Online, she shares outcomes of her research collaborations, updates the digital oncology network through OncoAlert, and creates educational Twitter threads to inform her followers on issues such as gender bias. Creation Healthcare classifies Nicole Kurderer as a 'peer educator', reflecting the high engagement and trust she receives from HCPs, as measured by HCP retweets and mentions.
Stephanie Graff
Stephanie Graff is the director of the Breast Oncology Program at Lifespan Cancer Institute and co-leader of the Breast Cancer Translational Research Disease Group at Brown University. She is a prominent social media voice across multiple platforms, including Med-Mastodon (a server on Mastodon created, especially for medical professionals), where she shares the top trials and advancements in breast cancer treatment. She has built a strong narrative of empowering women in medicine and, in a campaign with ASCO (#LiveToConquerCancer), stated that her "role as a digital oncologist is to listen to her patients and set goals with them that reflect their values." Creation Healthcare also classifies Stephanie Graff as a 'social savvy', reflecting her digital oncology expertise through social media to achieve maximum impact.
Erika Hamilton
Erika Hamilton is a medical oncologist and director of the Breast & GYN Research Programme at the Sarah Cannon Research Institute. Alongside her reputation in the medical field, she has chosen to describe herself as a wife and mother to two girls. When discussing her personal journey to digital oncology, Dr Hamilton shared that her mother was diagnosed with breast cancer when she was in middle school and, luckily, is a survivor. She is passionate about personalised treatment, empowering her patients, and treating each person individually based on their goals and preferences. Creation Healthcare classifies Erika Hamilton as a 'congress chatter', as her voice is most prominent in the context of relevant congresses.
Ana I. Velázquez Mañana
Ana I. Velázquez Mañana is an assistant professor of medicine in the UCSF Division of Hematology/Oncology at Zuckerberg San Francisco General and a thoracic oncologist at the UCSF Helen Diller Family Comprehensive Cancer Center. She speaks proudly of her Latina culture and is passionate about diversity and inclusion in medicine. Online, she uses her platform to increase the narrative around inequities, sharing her experiences as a Latina woman in medicine. Creation classifies Ana I. Velázquez Mañana as a 'diversity champion'; she is also a 'peer educator'.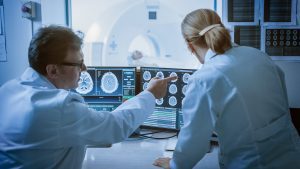 About Creation Healthcare
Creation Healthcare is the provider of insights-led health strategy to the world's largest healthcare companies, government organisations and non-governmental organisations (NGOs)
In 2012, they launched the term digital opinion leader (DOL) and devised a process for engaging digital influencers which is now widely used across the healthcare industry. Today, they continue to lead in DOL identification and activation, supporting pharma in building trusted relationships with HCPs.
Recommended Related Articles