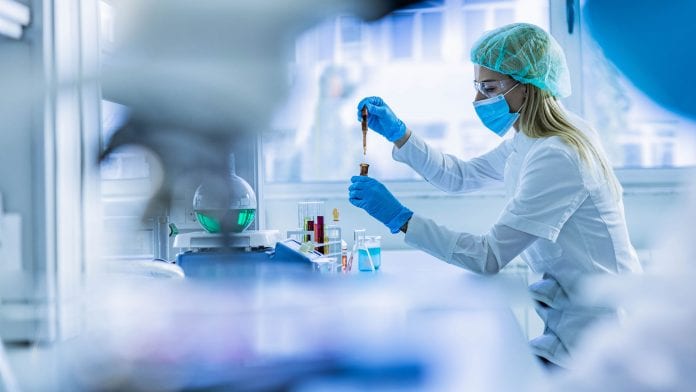 Yesterday the UK Government announced the opening of two new megalabs which will add 300,000 to the UK's daily testing capacity.
As part of the Government's response to COVID-19, the labs, which will be operational in 2021, will be based in Leamington Spa and Scotland, and will feature automation, robotics, and consumables.
As well as helping in the battle against COVID-19, the labs will provide a boost in diagnostic capabilities for illnesses such as cancer, cardiovascular diseases, and metabolic diseases.
A boost for UK diagnostics
The labs will enable COVID-19 tests to be processed at a lower cost with faster turnaround times for results. Since the start of the pandemic, to further help the effort against the virus, another lighthouse laboratory will be opening next month – an addition to the five that have already been built.
Health Secretary Matt Hancock said: "The radical expansion of testing has been one of the successes of this pandemic, as it means more people can get a test more conveniently than ever before. We didn't go into this crisis with a significant diagnostics industry, but we have built one, and these two megalabs are another step forward. Transforming the UK's diagnostic facilities is not only essential to beating this virus, but it is necessary to build back better, so we are better prepared in future for testing on a massive scale.
"These mega labs are future-proofing our national infrastructure to respond to future epidemics and improving care for other diseases, such as cancer. The new labs build on our existing testing network which we created in a matter of months and confirms the UK as a world leader in diagnostics."
Interim Executive Chair of the National Institute for Health Protection, Baroness Dido Harding, said: "As we continue to open more test sites and roll out more mass testing pilots, we need to keep expanding the UK's testing capacity, for now and the future. We have already reached our goal of 500,000 testing capacity per day by the end of October, but we have not stopped. Our lab network includes the NHS, academia, the not-for-profit and the private sector and the addition of these new labs will mean another step up in our testing capacity next year.
"Not only will that mean more tests, but it will also mean they can be processed more quickly, and the time it takes to receive results is reduced."