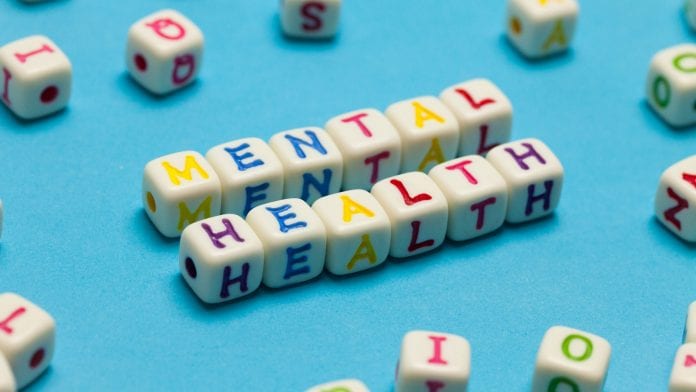 Mental Health Awareness week takes place from 18 – 22 May, and, during the COVID-19 crisis ensuring good mental health is more important than ever.
This year Mental Health Awareness week is a little different in light of the COVID-19 outbreak. People with pre-existing mental health conditions and those without them are feeling the strains associated with the crisis. A new study has now highlighted the need to focus on the long-term mental health impacts for COVID-19 survivors.
The study looks at severe cases in which individuals have been treated in hospital, and the findings suggest that delirium (a mental state characterised by changes in consciousness, behavioural disturbance, and sometimes hallucinations) may be common in hospitalised patients in the acute stages of SARS, MERS, and COVID-19 illness.
However, according to the researchers, most people admitted to hospital with severe COVID-19 should recover without experiencing mental illness if infection with SARS-CoV-2 follows a similar course to the coronavirus epidemics of severe acute respiratory syndrome (SARS) in 2002 and Middle East respiratory syndrome (MERS) in 2012.
The study is the first systematic review and meta-analysis looking at the psychiatric consequences of coronavirus infections in over 3,550 patients hospitalised with SARS, MERS, and COVID-19, and has been published in The Lancet Psychiatry journal.
Mental health impact from COVID-19 infections
The analysis suggests that, in the longer term, SARS and MERS survivors may be at risk for mental illnesses such as depression, anxiety, fatigue, and post-traumatic stress disorder (PTSD) in the months and years following discharge from hospital.
While there are no available data on these diagnoses in COVID-19 patients, the authors say that the medical community should be aware of the potential for high rates of these common mental problems in the aftermath of the current pandemic.
Dr Jonathan Rogers from University College London, who co-led the research, said: "Our analysis of more than 3,550 coronavirus cases suggests that most people will not suffer from mental health problems following coronavirus infection.
"While there is little evidence to suggest that common mental illnesses beyond short-term delirium are a feature of COVID-19 infection, clinicians should monitor for the possibility that common mental disorders such as depression, anxiety, fatigue, and PTSD could arise in the weeks and months following recovery from severe infection, as has been seen with SARS and MERS.
"With few data yet for COVID-19, high quality, peer-reviewed research into psychiatric symptoms of patients infected with SARS-CoV-2 as well as investigations to mitigate these outcomes is needed. Monitoring for the development of symptoms should be a routine part of the care we provide."
There are several reasons why severe coronavirus infections might have psychiatric consequences, including possible direct effects of viral infection (including on the central nervous system), the degree of physiological compromise (low blood oxygen), the immune response, and medical interventions. Other reasons relate to the wider social impact, including social isolation, the psychological impact of a novel severe and potentially fatal illness, concerns about infecting others, and stigma.
Prepare for mental health impacts
Findings from the analysis show that the prevalence of PTSD among SARS and MERS survivors was 33% at an average of 34 months after the acute stage of illness, whilst rates of depression and anxiety disorders was around 15% at an average of 23 months and one year after the acute stage respectively. However, the authors warn that these may be overestimates of the true mental health burden resulting from these outbreaks.
Co-lead author, Dr Edward Chesney from King's College London, said: "It is likely that the apparently high rates of anxiety disorders, depression, and PTSD seen in SARS and MERS patients overestimate the actual burden.
"The lack of adequate comparison groups or assessment of patients' previous psychiatric history means that it is hard to separate the effects of coronavirus infections from pre-existing conditions, the impact of an epidemic on the population as a whole, or that selection bias (the possibility that patients were recruited into studies on the basis of factors that were associated with subsequent development of psychiatric illness) led to high prevalence figures."