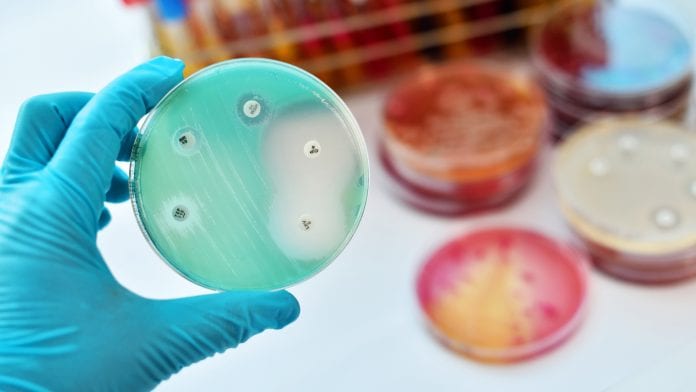 MEPs have called on the European Commission to tackle antimicrobial resistance (AMR) through the new Pharmaceutical Strategy for Europe.
The European Commission's Pharmaceutical Strategy for Europe aims to ensure Europe's supply of safe and affordable medicines in order to meet patients' needs and support the pharmaceutical industry to remain innovative. Members of the MEP Interest Group on AMR have now written a letter to Vice-President Schinas and Commissioner Kyriakides welcoming the initiative and calling for the strategy to integrate the development of, and access to, affordable and quality antimicrobials.
The MEPs highlight that AMR is a key cross-border health issue for Europe, and that the COVID-19 pandemic is impacting European health, noting that 'Without effective action, AMR will take us back to a pre-antibiotic age when death by infection was much more common'.
The growing problem of AMR
A three-month online public consultation on the strategy, which focuses on strategic autonomy and manufacturing of medicines, access to affordable medicines, innovation, and environmental sustainability and health challenges, was launched in June.
The Strategy aims to utilise the benefits of digitalisation and promote innovation in areas of unmet needs, such as antimicrobials, medicines for children, and medicines for rare diseases, as well as to reduce the EU's dependency on imports from third-countries. The Strategy will also reduce the impact of medicines on the environment and tackle AMR.
In the letter, the MEPs state that: 'Each year, 750,000 people die globally as a consequence of drug-resistant bacteriai – with 33,000 annual deaths in Europe. The World Bank estimates that AMR could push 28 million people into extreme poverty by 2050 with an annual economic impact of more than USD$1 trillion after 2030.
'The COVID-19 crisis has exposed the weaknesses of our healthcare systems and revealed underlying inequalities, but these are not new and have long been recognised in the fight against AMR.'
Recommendations for the Pharmaceutical Strategy for Europe
The Members of the MEP Interest Group on AMR have put forward recommendations for the European Commission to adopt as part of the Pharmaceutical Strategy for Europe. These include to:
Strengthen the EU's role in global discussions about antibiotic shortages, with a focus on making supply chains resilient to disruptions
Address the market failures in antibiotic research and innovation (R&I), particularly in the later stages of clinical research
Reduce dependence on antibiotics through prevention activities, research into alternatives, and consumption targets
Ensure transparency in the pharmaceutical industry throughout the value chain
Mitigate environmental risks from production, use, and disposal of antibiotics
The MEPs added that: 'AMR is a key area where European citizens rightly expect firm European action. As it cannot be tackled efficiently at national level, we call for the Pharmaceutical Strategy to be a stepping stone to an ambitious regulation that would address human, animal, and environmental health in a 'One Health' approach and include non-pharmaceutical aspects such as monitoring and surveillance, infection prevention and control, and access to rapid and affordable diagnostic tools.'
Click here to read the full recommendations.