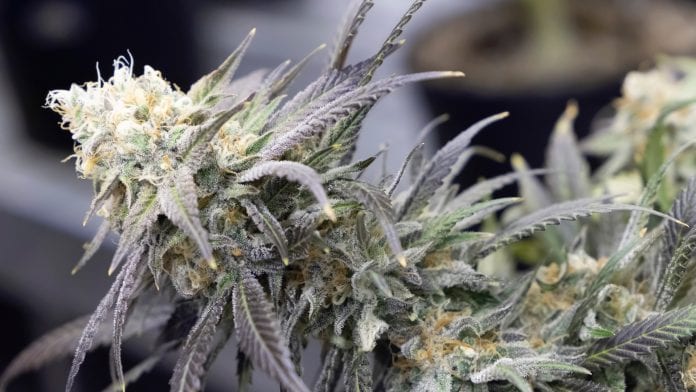 From science to business to medicine: Zubin Jasavala, CEO of Mera Cannabis Corp., speaks to Medical Cannabis Network about Mera and the team of industry experts that are helping lead their expansion into the European market.
Mera Cannabis Corp. formerly known as Avana Canada Inc., is a family of cannabis brands and businesses positioned for growth domestically and abroad, focussed on the innovation of medical cannabis products.
Included under Mera's umbrella is CannaWay Clinic, a Canadian network of medical clinics specialising in cannabis treatment programmes, where data and insights are gathered and used to drive product development for patients both domestically and overseas.
In April 2019 Mera signed a Letter of Intent (LOI) with the Maltese economic development agency Malta Enterprise, to initiate the development of a medical cannabis production facility in Malta as a primary entry point into European medical cannabis markets.
CEO Jasavala gave us some insight into how Mera's businesses and partners are working in tandem to help them realise their goals, how Mera's operations in Malta are progressing and discusses how working with likeminded partners enables them to thrive.
Cannaway Clinic
Jasavala explained to Medical Cannabis Network that from day one the company has taken a strategic and thoughtful approach to the medical industry and has remained focussed on preparing the right product formulations as the market moves away from cannabis flower and towards other delivery methods.
He explained: "Seeing patients in Canada move towards non-combustible formats, we realised that Mera needed to take a pharmaceutical approach and utilise real data to innovate our products."
However, gaining access to this data can be challenging, as the industry is still emerging and there have been limited large scale clinical trials.
"Ultimately, we decided that we would build a platform that would provide us with the clinical data required to innovate sophisticated cannabis products that would serve the needs of the medical community; Cannaway Clinic serves that purpose. We also provide cannabis education to medical professionals across Canada, which is extremely important in new medical markets where it is usually the physician or pharmacist who controls access to the product. It takes time to come around to the concept of medical cannabis having real therapeutic applications for many in the medical field, when they never studied the plant or its benefits during their medical education," he ruminated.
CannaWay Clinic is a network of medical clinics that integrate medical cannabis into traditional medical practice and empowers physicians to offer, monitor and measure comprehensive treatment plans for patients. CannaWay Clinic has enabled the company to develop their own network of medical cannabis professionals who are dedicated to clinical research and product development. In serving their thousands of patients, the data and insights collected through the clinics allows Mera to drive their product development.
Working closely with Malta
With the European market still in its infancy, Mera has identified an early opportunity to capitalise on its potential and bring their expertise and product development skills to the emerging market.
Jasavala told MCN: "What we have developed is not just a cannabis product or medical service, but a platform that can integrate medical cannabis into existing healthcare systems. Therefore, in countries who want to benefit from medical cannabis treatment plans as part of their comprehensive approach to healthcare, we can now provide the expertise and infrastructure required to implement these systems into new countries."
In April 2019 Mera signed a LOI with the Maltese economic authority Malta Enterprise and are in the process of establishing their operations on the strategically located island. Jasavala explained how Malta is an ideal base as a result of their impressive expertise and experience in EU-GMP manufacturing standards within the existing pharmaceutical manufacturing industry.
He said: "We have met with many potential partners to assist with permitting, design, construction and quality control. The next big milestone will be obtaining a licence from the Malta Medicines Authority."
Jasavala explained that being a Canadian entity did present some challenges, but ultimately the assistance from Malta Enterprise as they negotiate the logistical components of establishing a presence on the island allowed these to be overcome without issue. The company's Canadian facilities are already operating in accordance with EU-GMP standards and so Mera is confident in their ability to replicate this in their Maltese facility.
Canadian expertise on European soil
Mera prides themselves on the innovation which goes into creating their products, and they believe that high quality, consistent and stable formulations are key when developing cannabis-based medicines, at a higher standard than is currently typical in the Canadian market.
"We're looking at sublingual strips as an ingestion method, which allows for rapid onset if patients are seeking immediate relief. Additionally, we're looking at transdermal patches and topicals; we're hoping to have all these products rolled out domestically and brought to the European market through the Malta production facility" Jasavala confirmed.
The products Mera release into Europe will depend on several factors – initially the regulatory restrictions which are more rigorous than the company's native Canada. While Canada is permitting more complex cannabis-based products such as topical creams and sublingual strips, the European market has some maturing to do in this area.
Jasavala continued: "As you can imagine, the medical community is very supportive of intake methods that don't require combustion. Our hope is that many European countries will move away from these more traditional intake methods as quickly as possible to maximise medical benefit and minimise any potential negative side effects. I think one of the key differentiators of our products are that we use real patient data when developing and refining our products; I believe that is a necessary requirement if you're looking to conduct business in the medical space.
Also, our formulations partner Covar Pharmaceuticals Inc. adds a great deal of value; they bring a wealth of knowledge and experience in working with the FDA when formatting medications. By applying all of these principles and knowledge to the cannabis industry, I think that it is going to set us apart in terms of advancement of formulations, dosing, delivery methods and intake methods in the future."
Once Mera's product range is complete they will be strategically positioned to supply new markets with their advanced formulations, sparing new and emerging industries in other regions from the learning curve the Canadian market faced in its infancy and stepping in with much higher quality and consistent products from day one.
Expansion across Europe and the future of the EU
Mera plans to establish domestic operations in several different countries across Europe, but ultimately exporting products from Canada into markets, such as Germany, is the short-term strategy they are planning to pursue. The company will be analysing new markets in order to optimally benefit from the economies of scale and centralised operations of production; this analysis is already being conducted in several potential locations.
Jasavala concluded: "Due to the nature of the regulatory environment, it is important that our team remains nimble with the ability to pivot and make strategic adjustments as the industry evolves. We want to work within countries where governments are pro medical cannabis but require support implementing the infrastructure to effectively offer these types of services within their healthcare systems."
Zubin Jasavala
CEO & Director
Mera Cannabis
info@meracannabis.com
Tweet @MeraCannabis
meracannabis.com
This article will appear in the first issue of Medical Cannabis Network which will be out in January. Click here to subscribe.