Mescaline has the potential to be the next frontier in the psychedelics renaissance and represents an unprecedented opportunity to innovate a notable advancement in mental health therapy
Early studies into the beneficial effects of mescaline have indicated that it may show some promise in treating depression, anxiety, PTSD, and addiction – all conditions which cost the global economy billions of dollars each day. It therefore has the potential to carve out a significant share of the $70bn global mental health market.
However, the life sciences companies spearheading the resurgence in psychedelics have not yet given mescaline the attention it deserves. They have poured their resources into psilocybin cultivation and research, while generally overlooking mescaline – arguably the world's oldest psychedelic.
That situation is now set to change. XPhyto Therapeutics Corp. (CSE: XPHY) (FSE: 4XT) (OTCQB: XPHYF), a pioneering bioscience company based in Vancouver, Canada, has added the production of pharmaceutical-grade mescaline to its psychedelic medicine programmes.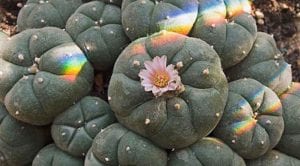 The company plans to develop industrial-scale pharmaceutical-grade production processes for the wholesale market and for incorporation into the company's thin film drug delivery platforms. XPhyto says that mescaline has been 'anecdotally recognised as a relatively safe psychedelic drug' and that it has displayed 'particular promise for the treatment of addiction and depression'.
"We see a significant market opportunity in the production of pharmaceutical mescaline and the standardisation of dosage formulations with precise, predictable and efficient drug delivery for clinical study and therapeutic use," says XPhyto Chief Executive Officer Hugh Rogers.
Why investors are embracing psychedelic stocks
XPhyto's early adoption of mescaline as a medicinal product has made it a leading contender in the race to bring the next potential blockbuster psychedelic drug to market.
The small cap markets, dealing with companies which have market capitalisations between $300m and $2bn, have been flooded with intriguing psychedelics stocks over the past couple of years. This sector gained significant momentum in 2020: for example, Mind Medicine Inc saw its share price increase 864% last year. The share price of Numinus Wellness increased 555% in 2020, while Red Light Holland's stock increased 300%. Investors in several other psychedelics stocks saw their money double or triple last year, and it appears to be an exciting potential growth area.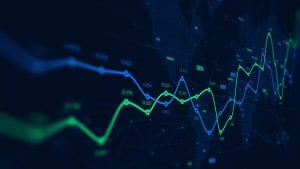 As previously mentioned, the global mental health treatment market is worth an estimated US $70bn a year. Depression is perhaps the most urgent concern for healthcare professionals and economic leaders alike. A recent World Health Organization (WHO)-led study estimated that depression and anxiety disorders cost the global economy $1tn each year in lost productivity. More than 16 million people in the United States and 264 million people worldwide suffer from depression, according to the WHO.
Allied Market Research expects the antidepressant drugs market to reach $16bn by 2023. However, between 10% and 30% of patients fail to respond to antidepressants, so the need for a new weapon to combat this crippling condition is clear as numbers continue to rise.
Mescaline research: strength through diversification
The application of cannabis as an alternative treatment to antidepressants does not appear to have been as effective as anticipated. In fact, the traditional antidepressant market has continued to grow despite the increasingly widespread legalisation of medical cannabis over the past several years – the drug has been legalised for medical use since 2001 in Canada; 2008 in Austria; 2013 in Italy; 2016 in Australia; 2017 in Germany and Mexico; 2018 in the UK; and 2019 in Ireland, among others.
Some advocates have contended that psychedelics have far greater potential to disrupt the antidepressant market than cannabis. The US Food and Drug Administration (FDA) considers psychedelics to be a breakthrough therapy for treating severe depression, causing the leading companies in this nascent sector to enjoy soaring stock market valuations as interest in its potential grows.
It is interesting to see XPhyto pushing boundaries by looking past the 'shroom boom' and exploring the potential of mescaline. In Europe, the company is already involved in the development of a proprietary biotechnology process for the industrial manufacture of pharmaceutical-grade psilocybin, but it has decided to cast its net wider in a bid to be a major player in the psychedelic market.
How mescaline is a mood-modifying breakthrough
The real money in psychedelics will be made from FDA-approved drugs which can be proven to treat depression, addiction and other mental health conditions. A landmark moment came in March 2019, when the FDA approved the ketamine derivative esketamine. Pharmaceutical giant Johnson & Johnson now sells esketamine in the form of a nasal spray used to treat depression.
Advocates of psychedelics hope that developments like this will pave the way for a number of other substances to break into the mainstream. Market intelligence firm Data Bridge Market Research forecasts that the psychedelic pharmaceuticals market could grow to almost $7bn by 2027, and mescaline could play a key role in this growth.
Research into the psychotherapeutic potential of mescaline is understandably limited right now, but several studies suggest it could successfully treat mental health conditions. It is thought to increase blood flow and activity in the prefrontal cortex: low activity in this area is linked to depression and anxiety, leading some proponents to hypothesise that microdosing mescaline could alleviate those conditions.
Researchers at the University of Alabama found that the use of classic psychedelic drugs, including mescaline, could have the potential to curb suicidal thoughts. Another study found that mescaline is associated with reduced symptoms of agoraphobia, which could theoretically be a growing concern as the world emerges from COVID-19 lockdowns. Elsewhere, a researcher at Harvard University has identified anecdotal evidence that mescaline use may lead to reduced rates of alcoholism and drug abuse among Native American demographics.
Mescaline is found in the San Pedro cactus as well as several other species found in the Andes, Mexico and the Southwestern United States. Archaeological evidence shows that its use goes back at least 5,000 years. It was legal in the United States until 1970, when then-President Richard Nixon launched a crackdown on psychedelics; but it is now making a comeback within selected academic circles.
However, to date very few companies have recognised the commercial potential of mescaline, giving XPhyto the opportunity to secure first-mover advantage – assuming that mescaline attains FDA approval and is rescheduled by the DEA.
Mainstreaming mescaline as medicine
Mescaline remains a Schedule 1 drug in the United States, but it is legal in certain religious ceremonies registered by the Native American Church. There is also a substantial black market for mescaline, so it might make sense for the government to legalise, regulate and tax it.
The societal cost of depression and anxiety is growing increasingly difficult to ignore, and there is a clear motivation for governments to consider innovative solutions such as mescaline.
Researchers at prestigious universities like Johns Hopkins University, Imperial College London and King's College London have provided the psychedelics sector with a much-needed injection of credibility. Mescaline may no longer be viewed as a counterculture movement. This is the sharp end of the race to combat mental health conditions, led by hard-nosed scientists and pioneering psychotherapists.
Politicians are also growing increasingly open towards psychedelics. Just last month, US Senator Scott Wiener (D-San Francisco) introduced Senate Bill 519, which seeks to legalise mescaline, along with ketamine, psilocybin, LSD and DMT, in California. Health Canada has given doctors and therapists permission to use psilocybin as they develop therapies, suggesting a paradigm shift in governments' attitudes towards psychedelics; and this trend is highly likely to accelerate in the months and years to come.
XPhyto describes itself as a 'bioscience accelerator'. It operates a range of research and development projects in both Canada and Germany. The company has expertise in using sublingual and transdermal therapeutics to deliver extremely precise doses, which could prove invaluable for microdosing mescaline and other psychedelics.
Professor Raimar Löbenberg is overseeing XPhyto's focus on turning promising psychedelics into therapeutic pharmaceutical drugs. He is the founder of the Drug Development and Innovation Centre at the University of Alberta and the former president of the Canadian Society for Pharmaceutical Sciences. Löbenberg has the necessary Health Canada licences to conduct this research, making him one of the few scientists in North America to enjoy such status.
"XPhyto intends to first produce psychedelic active pharmaceutical ingredients, which can then be incorporated into our novel sublingual and transdermal delivery systems," he says. "This is our competitive advantage, from production of API to drug formulation to clinical validation."
Knox Henderson
XPhyto Therapeutics
+1 604 551 2360
khenderson@xphyto.com
www.xphyto.com
This article is from issue 17 of Health Europa. Click here to get your free subscription today
Recommended Related Articles