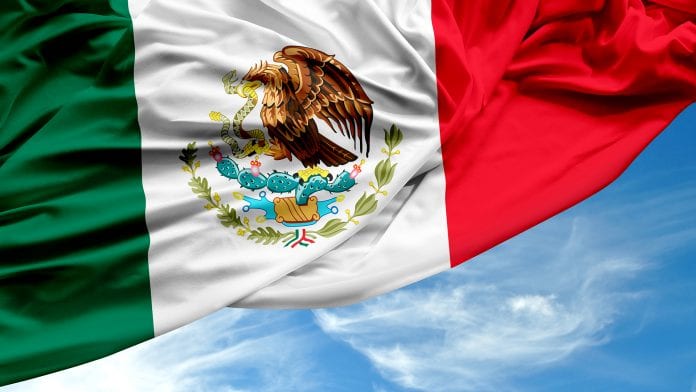 Mexico is poised to become the largest market in the world to fully legalise cannabis nationwide following unveiling of draft legislation – estimated to be worth $1.2bn (~€1.08) by 2028.
A number of senate committees revealed the draft legislation last week and are expected to vote within the next few days on the Mexican Senate cannabis regulation before the Supreme Court deadline.
The proposals include a number of initiatives presented by legislators and legislators of different political forces before the Senate of the Republic, 'through which it is intended to reform and add various legal systems and the issuance of others, all as a common point regulating various uses of cannabis, as well as its consequences'.
The Senate of the Republic noted: 'The initiatives coincide in the need to transcend from a prohibitionist regulation, to a regulation with a focus on human rights, public health, sustainable development and peace and security.'
Mexican Senate cannabis regulation
Michelle Lujan Grisham, Governor of New Mexico, was part of the establishment of the Cannabis Legalization Working Group, a convening of stakeholders and policy experts who, through 2019, have studied proposals to legalise the sale and consumption of recreational cannabis in the state of New Mexico. They have identified best practices from other states and jurisdictions that have legalised the substance and have taken steps to ensured any legalisation proposal incorporates mechanisms to ensure public safety.
The group, led by Albuquerque City Councillor Pat Davis, have made recommendations to the governor that will be incorporated into legislation to be introduced next year.
After legislative proposals to legalise the sale and consumption of recreational cannabis for New Mexico adults failed to advance through the state Legislature earlier this year, Gov. Lujan Grisham said she will place the matter of legalisation on her call for the Second Session of the 54th Legislature, a 30-day session which will begin January 2020.
Gov. Lujan Grisham said: "This group will ensure we begin the next session with a credible, equitable and cohesive legalisation proposal that will incorporate all public safety concerns, workplace regulations, labelling requirements that protect underage children and all manner of other issues.
"There are open questions about how legalisation can work best for New Mexico. This group will answer those questions, and we will arrive at the next session prepared.
"I want New Mexico's introduction and management of recreational cannabis to be the envy of the country," the governor added. "We can and will incorporate lessons learned from other states so that New Mexico provides for a well-regulated industry that, crucially, does not infringe on or harm our expanding medical cannabis program, upon which so many New Mexicans rely."
Councillor Davis said: "New Mexico has been on the forefront of marijuana policy for more than a decade, and I am confident that this working group can help chart a path to recreational cannabis in New Mexico in a way that accomplishes the governor's goals.
"The people on this team will put their knowledge and experience to work to propose a programme that will grow local jobs, ensure public safety and protect our robust medical program."
Consultation process
Khiron Life Sciences Corp. – a vertically integrated cannabis leader with core operations in Latin America – announced recently that the Company participated in the Open Parliament held by Senate of Mexico on the theme of "Towards Cannabis Regulation," which took place through August 2019 and September 2019.
As a Latin American cannabis leader with a strong presence in Mexico, Khiron joined both open forum sessions and a committee of experts to engage in dialogue and provide input on the building blocks of the country's new regulatory framework.
Initiated by Mexico's United Commission of Justice, Health, Second of Legislative Studies and Public Safety, the Open Parliament is a consultation forum which invites the public, including civil society stakeholders and cannabis industry leaders, to discuss five key topics on cannabis regulation and availability.
The Senate of Mexico also hosted a series of international speakers, such as former Colombian Senator Juan Manuel Galan, to provide their perspectives and learnings from the legalisation process undertaken in other countries.
Luis Chaves, Country Manager, Mexico at Khiron Life Sciences, said: "Participation in the Open Parliament builds on Khiron's history of leadership and advocacy in Mexico's cannabis industry.
"The legalisation of medical and adult-use cannabis will be a historic moment for 130 million people across Mexico. We are thrilled to lend our insight and knowledge as the country works to shape its regulatory framework and its developing cannabis industry."
The Mexican Senate cannabis regulation vote is expected before the end of October.