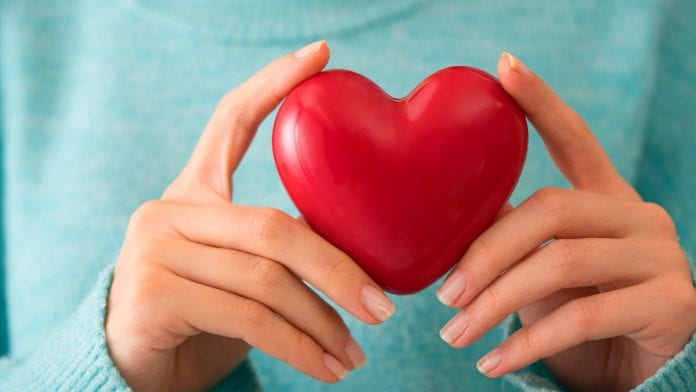 The Medicines and Healthcare products Regulatory Agency has authorised Vazkepa to reduce cardiovascular risk in statin-treated adult patients who have elevated triglycerides and other high-risk characteristics.
The MHRA has granted a Great Britain Marketing Authorisation for Vazkepa® (icosapent ethyl) as a treatment to reduce the risk of cardiovascular events in high cardiovascular risk statin-treated adult patients who have elevated triglycerides and either established cardiovascular (CV) disease or diabetes and at least one additional cardiovascular risk factor.
Strokes and heart attacks caused by cardiovascular disease are the most common cause of death in Europe, with the economic burden of the disease in the European Union exceeding €210bn a year. The MHRA's license follows the European Commission marketing authorisation for icosapent ethyl on 30 March 2021.
Brexit 'reliance' route
Developer of Vazkepa, Amarin, says that icosapent ethyl is amongst the first products to be submitted and licensed through the MHRA's new 'reliance' route following the end of the Brexit transition period.
Icosapent ethyl has been identified as a new active substance with likely multi-factorial mechanisms of action, however, the mechanisms of action contributing to reduction of cardiovascular events with icosapent ethyl are not completely understood.
Marketing authorisation of icosapent ethyl comes after a decade of designing and conducting evidence-based cardiovascular clinical outcomes research. In the landmark international, double-blind randomised, placebo-controlled, event-driven REDUCE-IT study in 8,179 statin-treated adult patients with moderately elevated triglyceride levels, were followed for a median duration of 4.9 years.
Benefits and side effects
The treatment achieved the primary composite endpoint – time to first occurrence of cardiovascular death, heart attack, stroke, coronary revascularisation, or hospitalisation for unstable angina – with a 25% relative risk reduction and a 4.8% absolute risk reduction in the first occurrence of major adverse cardiovascular events in comparison to placebo. It also demonstrated a 26% relative risk reduction and a 3.6% absolute risk reduction in the key secondary composite endpoint – time to first occurrence of cardiovascular death, heart attack or stroke).
The most frequently reported adverse reactions associated with icosapent ethyl were bleeding (11.8%), peripheral oedema (7.8%), atrial fibrillation (5.8%), constipation (5.4%), musculoskeletal pain (4.3%), gout (4.3%) and rash (3.0%). A larger percentage of patients in the icosapent ethyl group, than in the placebo group were hospitalised for atrial fibrillation or flutter (3.1% vs. 2.1%). Serious bleeding events occurred in 2.7% of the patients in the icosapent ethyl group and in 2.1% in the placebo group.
Professor Gabriel Steg, co-author of the REDUCE-IT study and Chief, Department of Cardiology at Hôpital Bichat, Paris, commented: "The REDUCE-IT study shows icosapent ethyl could reduce CV events and has the potential to change the way residual cardiovascular risk is treated. This authorisation of icosapent ethyl can make a difference to patients who are at high-risk of suffering from a heart attack or stroke. Eligible patients can be confident we have a new treatment that is backed by evidence-based data and European guideline recommendations."
Helping high-risk patients
The publication of this research has led to icosapent ethyl being recommended for use in studied high-risk, statin-treated patients identified by moderately elevated triglycerides by 15 global medical societies around the world including the European Society of Cardiology and the European Atherosclerosis Society.
Amarin's President and Chief Executive Officer John Thero added: "We began developing icosapent ethyl in Europe more than a decade ago. We are very grateful to the many patients and physicians who contributed to the development and clinical study of icosapent ethyl.
"Icosapent ethyl can help to reduce strokes, heart attacks and other major cardiovascular events in high-risk patients across Europe. We are dedicated to a rethinking of cardiovascular disease risk reduction in Europe with an emphasis on preventative care. We will work tirelessly throughout Europe to make icosapent ethyl available to all patients who may benefit from this therapy