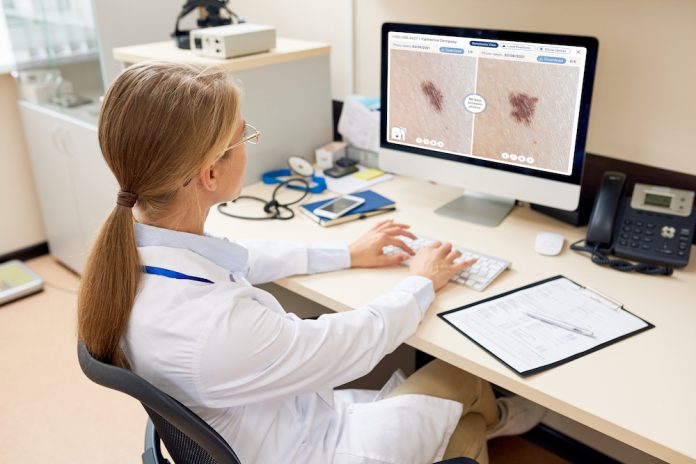 Miiskin has revealed that it is providing free access to its skincare app for academic researchers in the UK and Europe to enhance digital collaboration within dermatology research.
Miiskin is a digital skin health platform that was initially launched as a popular consumer app; the technology has now evolved to boast a range of advanced features and a digital teledermatology platform. In a significant development for skin health research, Miiskin is now freely available to be employed for scientific research into skin cancer, wound care, and a plethora of conditions, including rosacea, acne, psoriasis, and eczema.
This open-access will allow the skincare app to be utilised by subjects of skin health research, who will be able to connect through a secure web portal to dermatology experts to share high-definition skin photographs and an array of structured patient-reported information.
Miiskin has been partnered with the British Skin Foundation since 2017, working with the charity to elevate awareness of self-examining skin regularly so that patients can identify early signs of conditions such as skin cancer and see a healthcare specialist. They are now extending the use of the skincare app to support research into a range of chronic skin conditions as well as skin cancer.
How does the Miiskin app work?
 The Miiskin app is powered by Artificial Intelligence (AI) that assists users in documenting and tracking moles, lesions, and other chronic skin conditions over time, enabling them to log photos and compare images side by side on a screen. The skincare app is the most popular consumer skin tracking app globally, with around 700,000 users.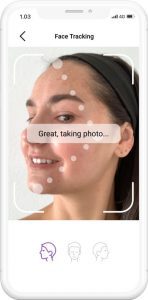 Its cutting-edge features include face tracking, augmented reality mole sizing, automatic skin imaging for full-body images, and wide-area skin-mapping technology – the first of its kind. This feature was developed in collaboration with the head of AI and medical computer imaging at the University of Copenhagen.
Revolutionary teledermatology platform
The app includes an asynchronous (store-and-forward) teledermatology platform called Miiskin PRO that dermatologists and researchers can implement to perform secure sharing of patient-reported information and high-resolution images of skin conditions. Miiskin PRO facilitates digital body map location tracking and clinical questionnaires for research subjects.
Jon Friis, the founder and CEO of Miiskin, explained: "Our teledermatology platform launched last year for dermatologists in the US, and has led to an interest in the use of the technology for academic researchers and clinicians to digitally connect with their research subjects. The platform can be used for dermatology research that requires digital skin tracking and high-quality, self-captured skin images from patients who are taking part in research projects. As part of our commitment to supporting dermatology and digital healthcare advances, we are making our new tech available and free to use for academic research projects."
Phil Brady of the British Skin Foundation commented: "Research has a crucial role in advancements in healthcare and the future of dermatology delivery. Visual aspects and the evolving nature of skin conditions are important evidence factors for skincare research – and advances in digital healthcare are bringing new ways for researchers to capture self-reported detail and images."
The Miiskin platform can be accessed here.