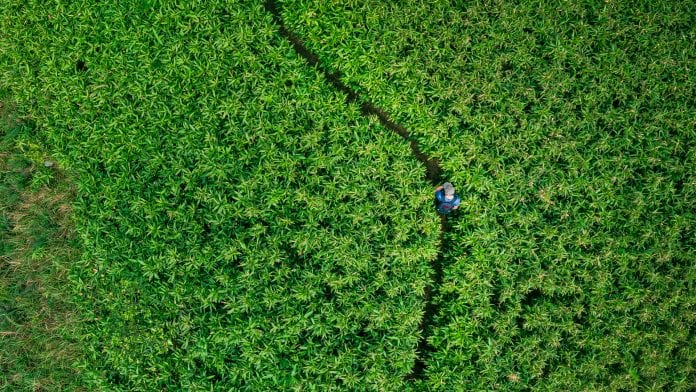 How can Mile High Labs help you with your supply? Christian Hendriksen, VP of International Expansion, showcases what they have to offer.
As the demand for CBD continues to grow, products containing the extracted cannabinoids are popping up seemingly everywhere. While pharmacies, health food stores and supermarkets have been the first to put CBD on the shelves, lifestyle and clothing chains also are getting in on the action with private label brands of their own. CBD products have quickly become commonplace at checkout lines alongside lip balm and gum.
Early adopters have paved the way for retailers everywhere to carry their own CBD brands, but consistency of supply and lack of regulations remain legitimate concerns, leaving many retailers wondering how they can safely enter the market quickly with a high-quality product they can trust.
Leading extractors of CBD
Enter Mile High Labs, one of the world's leading extractors of CBD. Since 2016, the Colorado company has been supplying CBD ingredients to a large percentage of the overall global market. Mile High Labs is one of the industry's pioneers in the truest sense of the word. Their proprietary extraction technology and quality systems helped propel CBD into the global spotlight.
Earlier this year, Mile High Labs launched its private and white label division, which takes the guesswork out of product formulation and labelling. Existing or emerging brands choose from a range of products and provide Mile High Labs with their logo and the company's design and formulation teams handle the rest. Customers looking for a more customised approach work directly with the company's research and development team to create exclusive formulations and products.
"There is an investment required to launch a store brand; however, by choosing the right manufacturing partner, you can protect that investment and see big wins with your customers as the CBD market continues to grow," said Christian Hendriksen, Vice President of International Expansion for Mile High Labs. "High quality, consistently produced CBD is in demand, so it's important to find a partner that can provide large quantities of product now and in the future."
CBD products
In October, Mile High Labs opened their new, 400,000 square foot production facility. The plant allows Mile High Labs to expand into the production of capsules, tablets, topicals and gummies in addition to CBD isolate and distillate ingredients. The facility includes equipment and infrastructure for research and development, quality assurance, bottling, filling, packing, warehousing, labelling, shipping and compliance monitoring.
CBD has come a long way in a short time, but the window of opportunity is still wide open. Improved technology and quality manufacturing are paving the way for the savvy retailers to find their niche, expand their product offerings, and become a leader in this burgeoning category.
Christian Hendriksen
VP of International Expansion
Mile High Labs
saleseu@milehighlabs.com
Tweet @MileHighLabs
milehighlabs.com
This article appeared in the first issue of Medical Cannabis Network which was out in January. Click here to subscribe.