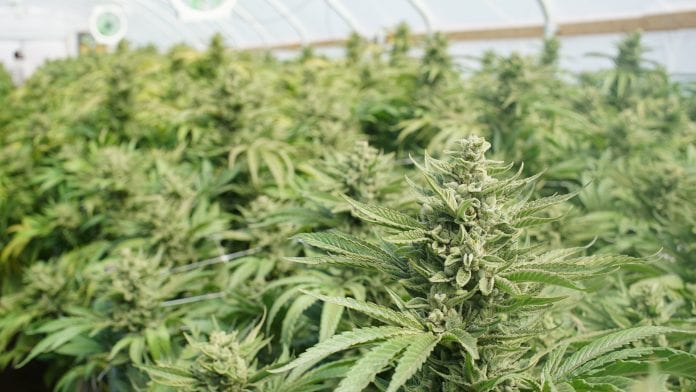 Currently, the supply of medical cannabis is not meeting the global demand, but could Canngea change this?
One company is aiming to put a halt to the cannabis medicine shortage; Australian startup, Canngea, is vying to address the problem by setting up Australia's largest pharmaceutical grade indoor facility to grow and manufacture high quality medical cannabis products.
As more countries begin to legalise medical cannabis there is an increasing demand from across the globe. Many countries that allow use of the medicine do not allow cultivation of the plant, meaning they have to import from countries that cultivate cannabis.
Canngea: a solution to the medicine shortage
Licensed B2B operator, Canngea, will serve companies in the medical cannabis industry that want to develop products to sell to domestic and international consumers.
Canngea Chief Commercial Officer, Martin Bryden, said the new facility would help to solve the problem of low quality and inconsistent cannabis products within the market.
He said: "Canngea is Australia's only medical cannabis contract manufacturing organisation, using proven indoor grow technology to make consistent high-quality products at a competitive price.
"With the growing legalisation and adoption of medical cannabis around the world, a huge medicine shortage has emerged – suppliers and cultivators can't meet the demand from consumers.
"What's more, many licensed producers have set up using low-cost grow methods, such as soil and greenhouses, which impact on the quality and consistency of the cannabis products.
"Our pharmaceutical grade indoor grow and manufacturing environment, will reduce risk, increase crop yields and ensure product quality and consistency.
"With this, we will be able to undercut the wholesale market, offering products at a much lower cost per unit than the average price in the US market."
The innovative facility will be equipped to provide an end-to-end solution to clients – from growing, harvesting, extracting, packaging, labelling to distributing client's branded products, with industry leading technology.
The world-class, GMP-certified facility, to be established in the Hunter Valley region in New South Wales, will also house an on-site analytical laboratory, capable of extraction, tissue culture and formulation for cannabis products, as well as automated packaging, compliant labelling, logistics and distribution.
The facility is on track to start construction in 2020.
Ecofriendly solutions to high costs
Canngea is aiming to significantly reduce production costs and maximise return to shareholders with the use of solar power and battery.
"Environmental sustainability is at the heart of our fully integrated 11,000 square metre facility. The design includes a strong focus on renewable energy and minimises water usage," Mr Bryden said.
"Canngea's solar powered battery solution is 10% of the size of the Tesla Big Battery making it the largest privately owned commercial battery in New South Wales. This, coupled with our water recycling technology, will significantly reduce operation costs and allow us re-sell solar power back to the grid for further revenue generation."
Leading global suppliers
Australia legalised medical cannabis in 2016 and in January this year Health Minister Greg Hunt said he wanted the country to become the world's leading supplier of the drug. The Australian medical cannabis market is expected to be worth $5.5bn (~€3.40bn) by 2025, while the global market will total $66.3bn.
In the face of the cannabis medicine shortage, Mr Bryden said Canngea was well placed to grow its market share and capture the global market as well as domestic consumers thanks to Australia's strict standards.
He said: "Australia is the only jurisdiction that treats medical cannabis as a purely pharmaceutical product, unlike other countries where cannabis may also be treated as a 'natural' or herbal product or supplement.
"Australian standards are very stringent, which means products we manufacture will be in compliance with the requirements of major global markets, such as Canada and the European Union, and their manufacturing and packaging guidelines."