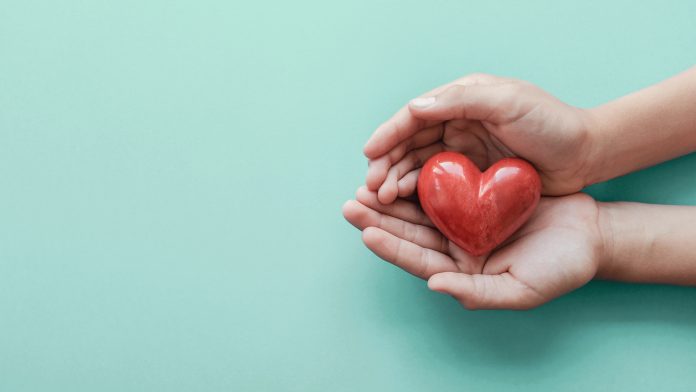 Dirk Ghadamgahi, MD, Head of Medical Affairs Europe, Middle East and Africa at Johnson & Johnson Medical Devices, outlines how improved access to treatment could reduce the burden of atrial fibrillation on both healthcare systems and patients.
The impact of the COVID-19 pandemic and its effect on many areas of life is still being felt worldwide. It is hard to miss the regular reports of growing waiting lists across healthcare systems. Cardiovascular services, which cover cardiovascular diseases (CVDs) such as heart failure, heart valve disease, coronary artery disease and atrial fibrillation, have been significantly impacted by the pandemic.
The British Heart Foundation in the United Kingdom (UK) has stated that if investment is not forthcoming, the National Health Service (NHS) in England will have cardiac waiting lists of up to five years for patients awaiting diagnosis or treatment. 1 While the call for a European Union (EU) action plan for better cardiovascular health across member states is welcome, the reality remains that the ongoing challenges facing cardiovascular patients and healthcare professionals will not be resolved as quickly as needed. Looking at all COVID-19 deaths, 95% are attributable to those with underlying conditions, with CVDs being the leading comorbidity and present in of 65% COVID-19 deaths. 2
Reducing the burden caused by CVDs cannot be addressed by financial investment alone. It will require an integrated approach by clinicians, government, public health experts, and the health industry, to prevent pre-existing heart conditions from getting worse and to treat the diseases as effectively as possible. Ensuring that the right patient receives the right treatment at the right time, will minimise the disease burden on both the patient and the healthcare system.
The burden of atrial fibrillation (AF)
15 – 21 November marks the AF Association's Global AF Aware Week, an annual awareness milestone that brings attention to the most common cardiac arrhythmia. Atrial fibrillation is an irregular heart rhythm caused by structural changes in the heart. It affects 11 million people across Europe, with over 886,000 newly diagnosed people each year in Europe. 3
The burden of atrial fibrillation is a sum of three parts. First, AF is attributed to a combination of factors, including obstructive sleep apnoea, obesity, heart failure, and hypertension. 4 One of the drivers for the predicted increase in AF of up to 70% by 2030 is an ageing demographic with the previously mentioned co-morbidities. 5
Secondly, it is a progressive disease, and early diagnosis and treatment are critical. Atrial fibrillation significantly increases the risk of heart failure, as it starts to weaken your heart. 6 People with AF are also at increased risk of having a stroke, and ultimately cardiovascular mortality. Compared to individuals without AF, people living with AF have a 133% greater risk of ischemic stroke. 7
Thirdly, traditional treatment options for atrial fibrillation, such as anti-arrhythmic drug (AAD) therapy, can be associated with up to an 18% increase in quality of life, 8 and consequently responsible for moderate clinical and patient burden.
The opportunity for catheter ablation
We can have a major impact on reducing the AF burden on healthcare and patients through improved access to all treatment options. Currently, almost half of people living with AF are not well managed on AAD therapy alone. Recent studies show patients with AF that are treated early with catheter ablation are ten times less likely to experience disease progression than those on AADs and over 90% are free from AF after 12 months of treatment. 9 The impact this has on a person's quality of life (QoL) is significant, with studies showing an increase of up to 37% improvement in QoL, 10 compared to drug therapy.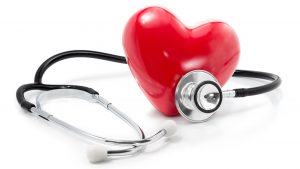 When we think about reducing burden based on treatment options, we should consider the positive impact on all the healthcare services including procedure efficiency and reducing unplanned medical visits. Catheter ablation has shown to reduce this by 80% compared to before ablation treatment. 11
A recent analysis of the Catheter ablation versus antiarrhythmic drug therapy for atrial fibrillation (CABANA)' suggests that catheter ablation also offers positive economic outcomes compared to drug therapy for the treatment of AF. 12 This is supported by the latest National Institute for Health and Care Excellence (NICE) guidelines that recommend radiofrequency ablation as the most cost-effective treatment after one failure of AAD. 13
Catheter ablation, a relatively new innovation in treating atrial fibrillation, is constantly evolving – with increasingly sophisticated, modern technology enabling more efficient and effective procedures while reducing the burden of disease on patients, healthcare professionals and systems. Despite the clinical and economic benefits for patients, unfortunately it is estimated that only 4% of eligible patients are receiving ablation. 14 More awareness of what treatment options are available is needed, particularly in primary healthcare settings.
Although AAD therapy has been the mainstay of treatment for AF, it is clear that a shift in thinking is emerging across the fields of cardiology and electrophysiology. In the updated European Society of Cardiology (ESC) AF Management Guidelines published in 2020, catheter ablation for rhythm control was recommended as a first-line treatment option for select patients with AF. 15 This was a clear recognition of recent advancements in catheter ablation and their potential impact on patient outcomes.
The 'ABC pathway,' as outlined in the ESC Guidelines and developed in consultation with patient task force, looks at a holistic approach to the management of AF. Its three principles focus on avoiding stroke, better symptom control and managing comorbidities. 15 The ESC guidelines also advocate for more tools to measure quality of care, and recommend the routine collection of PROs to measure, evaluate treatment success and improve patient care. This is in line with the move to personalised medicine.
Future of AF management
Increasing awareness of atrial fibrillation remains an ongoing challenge. However, educating more people to recognise the signs and symptoms of AF (dizziness, heart palpitations, breathlessness) and encouraging them to contact their doctor earlier is key to reducing the AF burden on healthcare systems and society.
Atrial fibrillation patients having a better education of their condition and presenting earlier could lead to a reduction in unplanned hospital visits, emergency and re-do procedures, therefore limiting the burden of AF. 16 Earlier presentation may support capacity in the long-term, and ultimately reduce the number of patients being re-added onto waiting lists.
Treating atrial fibrillation has undoubtedly been impacted by the pandemic, with effects rippling throughout healthcare systems. Not all hope is lost though – by centring the patient experience and perspective in the management of AF and using quality indicators and patient reported outcomes as markers for success, in addition to improved workflows in combination with latest technologies, AF treatment will become even more patient-centric in the next five to 10 years. To make this a reality, we need more, quicker referrals from cardiologists to electrophysiologists to help more patients receive effective treatment and improve outcomes.
References
British Heart Foundation., 2021. The Untold Heartbreak. Available at: www.bhf.org.uk/what-we-do/policy-and-public-affairs/legacy-of-covid. Accessed August 2021.
MedTech Europe., 2021. An EU Action Plan for Better Cardiovascular Health. Available at: www.medtecheurope.org/resource-library/an-eu-action-plan-for-better-cardiovascular-health/. Accessed August 2021.
Global Burden of Disease Collaborative Network (2016) Global Burden of Disease Study 2016 (GBD 2016) Results. Seattle, United States: Institute for Health Metrics and Evaluation (IHME), 2017.
Marulanda-Londono E, Chaturvedi S (2017) The Interplay between Obstructive Sleep Apnea and Atrial Fibrillation. Front Neurol 8 668.
Zoni-Berisso M, Lercari F, Carazza T, Domenicucci S (2014) Epidemiology of atrial fibrillation: European perspective. Clin Epidemiol 6 213-221
NHS England., 2021. Complications: Atrial Fibrillation. Available at: www.nhs.uk/conditions/atrial-fibrillation/complications/. Accessed August 2021.
Odutayo A, Wong CX, Hsiao AJ, Hopewell S, Altman DG et al. (2016) Atrial fibrillation and risks of cardiovascular disease, renal disease, and death: systematic review and meta-analysis. BMJ 354 i4482.
Jais P, Cauchemez B, Macle L, Daoud E, Khairy P et al. (2008) Catheter ablation versus antiarrhythmic drugs for atrial fibrillation: the A4 study. Circulation 118 (24): 2498-2505
Duytschaever M, et al. (2021) Standardized Pulmonary Vein Isolation Workflow To Enclose Veins With Contiguous Lesions: The Multicentre VISTAX Trial. Europace. 2021;23(3):362-369
Mark DB, Anstrom KJ, Sheng S, Piccini JP, Baloch KN et al. (2019) Effect of Catheter Ablation vs Medical Therapy on Quality of Life Among Patients With Atrial Fibrillation: The CABANA Randomized Clinical Trial. JAMA
Samuel M, Avgil Tsadok M, Joza J, Behlouli H, Verma A et al. (2017) Catheter ablation for the treatment of atrial fibrillation is associated with a reduction in health care resource utilization. J Cardiovasc Electrophysiol 28 (7): 733-741. *at 2 years based on evidence outside of Europe
Packer, D et al., 2018. Catheter Ablation versus Antiarrhythmic Drug Therapy for Atrial Fibrillation (CABANA) Trial: Study Rationale and Design. Available at: www.sciencedirect.com/science/article/pii/S0002870318300632. Accessed August 2021.
National Institute for Health and C2021are Excellence., 2021. Atrial Fibrillation: diagnosis and management. Available at: www.nice.org.uk/guidance/ng196/evidence/j3-ablation-costeffectiveness-analysis-pdf-326949243734. Accessed August .
Jayasree, P and Lakkireddy, D., 2014. Atrial fibrillation in Europe: state of the state in disease management. European Heart Journal, 35(47), pp.3326-3327. Available at: academic.oup.com/eurheartj/article/35/47/3326/2293201. Accessed August 2021.
Hindricks, G et al., 2021. 2020 ESC Guidelines for the diagnosis and management of atrial fibrillation developed in collaboration with the European Association for Cardio-Thoracic Surgery (EACTS): The Task Force for the diagnosis and management of atrial fibrillation of the European Society of Cardiology (ESC) Developed with the special contribution of the European Heart Rhythm Association (EHRA) of the ESC. Available at: academic.oup.com/eurheartj/article/42/5/373/5899003. Accessed August 2021.
The ESC., 2019. Home-based education reduces hospitalisations in patients with atrial fibrillation. Available at: www.escardio.org/The-ESC/Press-Office/Press-releases/home-based-education-reduces-hospitalisations-in-patients-with-atrial-fibrillation. Accessed August 2021.
EOS number: 188971-210910 EMEA
Dirk Ghadamgahi, MD
Head of Medical Affairs Europe, Middle East and Africa
Johnson & Johnson Medical Devices
www.jnjmedicaldevices.com/en-EMEA/companies/biosense-webster
This article is from issue 19 of Health Europa Quarterly. Click here to get your free subscription today.
Recommended Related Articles