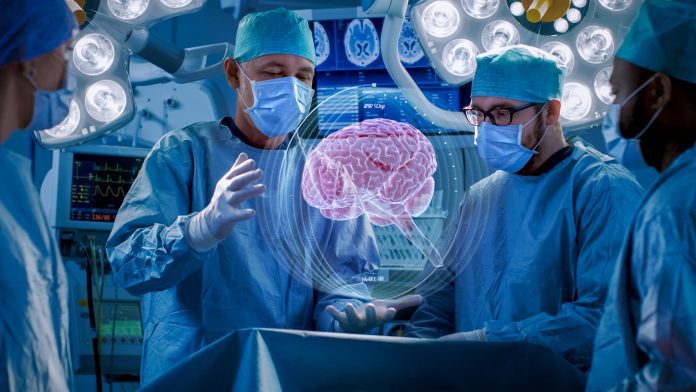 A University of Cambridge project will potentially transform the future of how medical professionals are trained, utilising mixed reality technology to train doctors and nurses on "hologram patients".
The initiative will use HoloScenarios, a cutting-edge mixed reality application that creates life-like scenarios on holographic patients for medical professionals to develop and refine their skills. The aim of the endeavour is to increase accessibility to consistent, high-level, and relevant clinical training globally.
The HoloScenarios mixed reality technology was developed in a collaboration between Cambridge University Hospitals NHS Foundation Trust (CUH), the University of Cambridge, and GigXR, a tech company based in Los Angeles.
Dr Arun Gupta, the leader of the project, a consultant anaesthetist at CUH and director of postgraduate education at Cambridge University Health Partnership, said: "Mixed reality is increasingly recognised as a useful method of simulator training. As institutions scale procurement, the demand for platforms that offer utility and ease of mixed reality learning management is rapidly expanding."
How do HoloScenarios work?
To utilise HoloScenarios, students Microsoft HoloLens mixed-reality headsets that enable the user to see their co-workers in real-life whilst simultaneously treating a multi-layered and medically accurate holographic patient. The mixed reality technology provides a state-of-the-art, immersive environment for students to hone their craft, making real-time decisions and treatment choices.
Medical instructors use the same headsets to modify the hologram patient's responses, add complications to the practice session and record observations and discussions. This can be done via the internet, either in person or remotely.
The first module of the application involves a hologram patient with asthma, which is followed by anaphylaxis, pulmonary embolism and pneumonia, with the team currently developing further modules in cardiology and neurology.
Moreover, other students can view the holographic patient scenarios from an Android, iOS smartphone or tablet anywhere in the world. Professor Riikka Hofmann at Cambridge's Faculty of Education is leading a study to analyse the performance of HoloScenarios as a teaching and learning resource.
Professor Hofmann said: "Our research is aimed at uncovering how such simulations can best support learning and accelerate the adoption of effective mixed reality training while informing ongoing development.
"We hope that it will help guide institutions in implementing mixed reality into their curricula, in the same way, institutions evaluate conventional resources, such as textbooks, manikins, models or computer software, and, ultimately, improve patient outcomes."
Aniket Bharadwaj, a junior doctor who is one of the first to utilise the mixed reality technology, commented: "Throughout medical school, we would have situations where actors would come in and act as patients. With the pandemic, a lot of that changed to tablet-based interactions because of the risk to people of the virus. Having a hologram patient you can see, hear and interact with is really exciting and will really make a difference in student learning
Benefits of the training
Mixed reality technology provides extremely flexible, cost-effective training that does not require the significant resource demands of conventional simulation, making immersive training financially viable. HoloScenarios reduces costs for maintaining simulation centres, equipment, faculty and staff hours to operate the lab and ensures that world-leading training can be implemented anywhere globally.