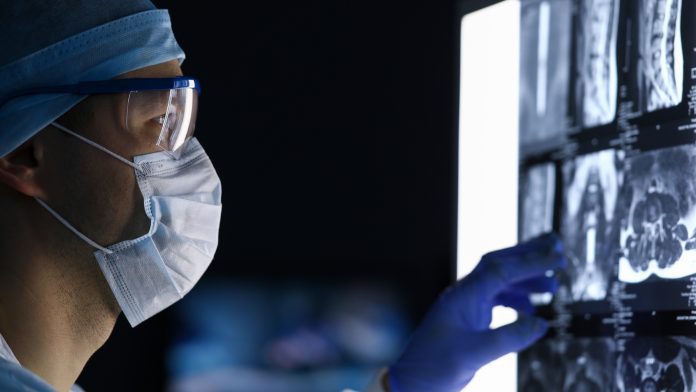 New analysis has revealed that more people are diagnosed with cancer through emergency routes in the UK than in comparable high-income countries.
The process of an individual being diagnosed with cancer typically starts with a doctor noting symptoms or a screening test result that may suggest the condition. The doctor may order lab tests, scans, or other tests and procedures, which will illuminate whether cancer is present. Yet, new research has highlighted how more people were diagnosed with cancer through emergency routes between 2012 and 2017.
The new analysis was carried out by the International Cancer Benchmarking Partnership (ICBP), hosted by Cancer Research UK. The findings were published in The Lancet Oncology and investigated how people were diagnosed with cancer in various countries.
Comparing how people are diagnosed with cancer across the world
The researchers looked at 857,068 cases of people that were diagnosed with cancer between 2012 and 2017 in six comparable countries: Australia, Canada, Denmark, New Zealand, Norway, and the UK. The types of cancer analysed were oesophageal, stomach, colon, rectal, liver, pancreatic, lung, and ovarian cancers.
In the study, researchers at the University College London discovered that, for eight major cancer sites between 2012 and 2017, over a third of patients in England (37%)**, Wales (37.4%) and Scotland (38.5%) were diagnosed with cancer after being rushed into hospital. In Northern Ireland, which was measured using a different definition, people diagnosed with cancer in emergency presentations account for over a quarter (27.9%) of diagnoses.***
Furthermore, the research team noted that this is the first time that figures for the UK nations were compared to similar countries. Cancer Research UK is now calling for the government to act on their troubling findings. England, Scotland and Wales lagged behind Australia and Canada and was similar to Norway – with New Zealand having the highest levels of emergency presentations.
The proportion of emergency presentations ranged from 42.5% in New Zealand to 24% in the Australian state of Victoria – indicating there is a global problem of people being diagnosed with cancer in emergency settings.
The researcher's analysis illuminated that older patients and those with more advanced cancer were most likely to be diagnosed through the emergency route along with cancers that are typically non-specific, with vague symptoms, such as pancreatic, liver, lung, and ovarian.
Poorer survival rates
The study also discovered that countries with higher levels of people diagnosed with cancer in emergency presentations had poorer survival rates. For every 10% increase in emergency presentations in the studied countries, there was a decrease in one-year survival for six of the eight cancer types – ranging from 2.5% for ovarian cancer to 7% for colon cancer.
Experts are worried that COVID-19 has exacerbated the situation with fewer people coming forward with symptoms and reduced access to cancer tests meaning the number of people diagnosed with cancer in emergencies is expected to increase.
The researchers highlight the requirement for better symptom awareness, reduced barriers to cancer screening – particularly for bowel cancer – and additional diagnostic capacity to improve the early diagnosis of cancer. They also encouraged better monitoring of emergency presentations across participating countries.
Notes from the study
** England and Northern Ireland have published data on Routes to Diagnosis separately. These may vary from the figures published in this research due to differences in data sources, date ranges used, and the cancer sites included.
*** Emergency presentations were defined in two different ways – broad and narrow – and the definition used varied between UK nations. Scotland and Wales used a 'broad' definition – emergency hospital admission in the 30 days before the date of a cancer diagnosis. Northern Ireland used a 'narrow' definition – requiring that emergency hospitalisations occurred without an intervening elective (non-emergency) admission. England was measured using both definitions.
Recommended Related Articles