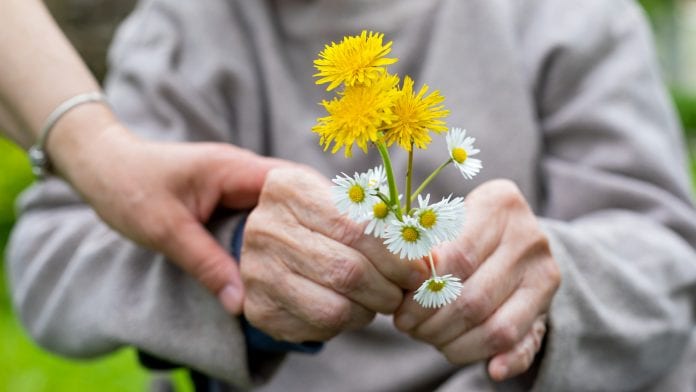 More research is needed to see whether the increased number of deaths from dementia in the UK is linked to the COVID-19 virus.
Two-thirds of non-COVID-19 deaths have been linked to dementia. Now, leading UK dementia research charity, Alzheimer's Research UK, has said that more research is needed to see if COVID-19 is the cause of these deaths.
Data from the Office of National Statistics (ONS) from March 7 to May 1 showed that dementia and Alzheimer's disease, and 'symptoms, signs and ill-defined conditions', mainly indicating old age, account for two-thirds of the total number of non-COVID-19 excess deaths in England and Wales.
What do the figures show?
The leading Alzheimer's research charity has emphasised that more research is needed to help understand why there has been such a significant increase in the number of people dying from dementia.
Figures from the Office for National Statistics have shown that dementia and Alzheimer's disease were the two most common pre-existing conditions found among deaths involving COVID-19. The findings highlighted that they were linked to 6,887 deaths, which amounted to 20.4% of all deaths involving COVID-19.
They also showed that compared with the five-year average, the rate of deaths due to dementia and Alzheimer's disease was significantly higher in April 2020.
Improving COVID-19 testing
Alzheimer's UK has also emphasised that greater testing of COVID-19 is needed across the UK and in particular in care homes to ensure the virus is not going undiagnosed.
Director of Policy and Public Affairs at Alzheimer's Research UK, Samantha Benham-Hermetz, said: "Every day we are seeing alarming new figures and stories that reveal the tragic impact dementia is having on people, both on those with and without COVID-19. We don't yet understand why people with dementia, without COVID-19 are dying in greater numbers than during normal times. But for the 850,000 people in the UK living with dementia, this is a frightening reality – so more research is needed to find out why and to put in the most effective measures to prevent further deaths.
"We know that social isolation, losing routine and companionship from loved ones can be very difficult for people with dementia. We also need to understand the impact of changing staffing levels and access to appropriate medical care in care homes at this time. It may also be the case that people are delaying seeking medical help, through fear of COVID-19.
"However, government must be doing more to improve COVID-19 testing to make sure the virus is not going undiagnosed, particularly in care homes where we are seeing soaring death rates. Until testing has significantly increased, we will not be able to draw proper conclusions as to why people with dementia are being disproportionately affected."