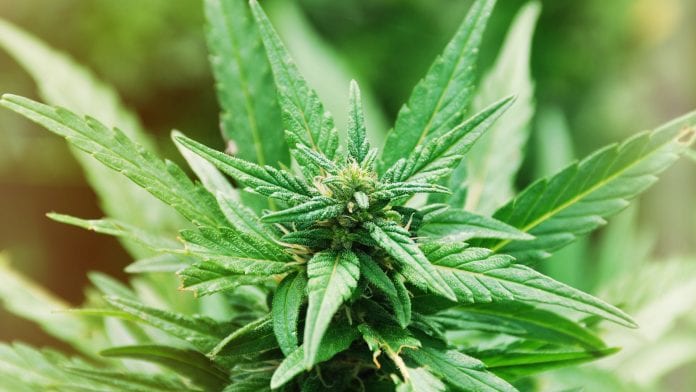 An oral spray containing two compounds derived from the cannabis sativa plant reduces spasticity in patients experiencing motor neuron disease symptoms.
Researchers from San Raffaele Scientific Institute in Milan, Italy, have found that chemical compounds derived from the cannabis sativa plant given as an add-on treatment could potentially help to ease motor neuron disease symptoms such as tight or stiff muscles.
Reducing motor neuron disease symptoms
The findings show for the first time that adults with motor neuron disease experienced less spasticity and pain at a 6-week follow-up compared with those given placebos. Patients involved in the study took first-line anti-spasticity drugs and were then treated with an oral spray (nabiximols) containing equal parts delta-9 tetrahydrocannabinol THC and cannabidiol (THC-CBD) derived from the cannabis sativa plant.
While there are several drugs to relieve spasticity, evidence for their effectiveness is limited and they do not sufficiently improve symptoms in all patients. Moreover, they have the possibility of causing undesirable side effects, such as increasing muscle weakness and fatigue.
Dr Nilo Riva from the San Raffaele Scientific Institute, who led the research explained: "There is no cure for motor neuron disease, so improved symptom control and quality of life are important for patients."
"Our proof-of-concept trial showed a beneficial effect of THC-CBD spray in people on treatment-resistant spasticity and pain. Despite these encouraging findings, we must first confirm that THC-CBD spray is effective and safe in larger, longer term phase 3 trials."
The cannabis sativa plant
Common motor neuron disease symptoms are usually spasticity. The disease itself occurs to a variable degree in people with amyotrophic lateral sclerosis (ALS), the most common and severe form of motor neuron disease and is a crucial characteristic of primary lateral sclerosis (PLS), which progresses more slowly.
Previous research has found possible therapeutic benefits of cannabinoids (components of the cannabis sativa plant) to include muscle relaxation, pain-relieving, and anti-inflammatory effects in patients with other neurological conditions.
Moreover, cannabinoids have been licensed in several countries for symptomatic treatment of spasticity in multiple sclerosis and are increasingly recognised as a valuable alternative option to manage pain.
Utilising extracts from the cannabis sativa plant to reduce motor neuron disease symptoms
The results of the research found that spasticity was significantly improved in the THC-CBD spray group compared with the placebo group.
Overall, THC-CBD spray was well tolerated, and adverse events were mild to moderate and typical of cannabinoids i.e. asthenia (loss of energy and fatigue), somnolence (sleepiness), vertigo, and nausea.
However, researchers have noted that it is vital to ensure that before gaining the approval of utilising aspects of the cannabis sativa plant for symptomatic treatment of spasticity in patients showing motor neuron disease symptoms or suffering from the condition, further studies are needed.