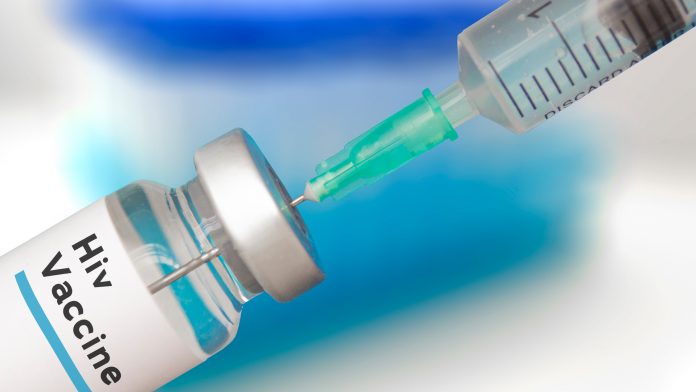 The National Institutes of Health (NIH) has revealed that it will be performing a clinical trial to assess the performance of three experimental mRNA HIV vaccines, a potentially groundbreaking step toward safeguarding from the disease.
The clinical trial will be conducted by experts from the National Institute of Allergy and Infectious Diseases (NIAID), part of the NIH, and will evaluate three novel HIV vaccines that are designed around the messenger RNA (mRNA) platform – technology that has been employed in a range of approved COVID-19 vaccines.
The study, called HVTN 302, is sponsored by the NIAID and will be performed by the HIV Vaccine Trials Network (HVTN), which is based at the Fred Hutchinson Cancer Research Center.
Anthony S. Fauci, MD, the NIAID director, commented: "Finding an HIV vaccine has proven to be a daunting scientific challenge. With the success of safe and highly effective COVID-19 vaccines, we have an exciting opportunity to learn whether mRNA technology can achieve similar results against HIV infection."
How do mRNA HIV vaccines work?
The HVTN 302 study will examine the performance of three experimental mRNA HIV vaccines: BG505 MD39.3 mRNA, BG505 MD39.3 gp151 mRNA, and BG505 MD39.3 gp151 CD4KO mRNA. The research will evaluate their safety and potency in inducing an immune response.
An mRNA vaccine works by delivering a piece of genetic material that influences the body to produce a protein fragment of a target pathogen, such as a virus, which the immune system recognises and remembers so that it can combat that pathogen if it later comes into contact with it.
The three candidate mRNA HIV vaccines are designed to present the spike protein located on the surface of HIV that allows the disease to gain entry into human cells, and all encode for different but highly related stabilised proteins. None of the vaccines can cause HIV infection.
A team created the mRNA sequences in the vaccines at the NIAID-funded Scripps Consortium for HIV/AIDS Vaccine Development (CHAVD) at the Scripps Research Institute and the Bill & Melinda Gates Foundation-funded IAVI Neutralizing Antibody Center at Scripps.
What will the trial involve?
The investigation will enrol up to 108 adults aged between 18 to 55 years at 11 sites in Birmingham, Alabama, Boston, Los Angeles, New York City, Philadelphia, Pittsburgh, Rochester, New York, and Seattle. The participants will be randomly assigned to one of six groups who will receive three doses of one of the mRNA HIV vaccines.
The first three groups (18 participants in each), called group A, will be administered intramuscular injections of 100 micrograms (mcg) of their assigned vaccine candidate at their initial visit, at month two, and again at month six. Group A participants will be evaluated two weeks following their initial vaccination to ensure safety criteria have been achieved. The other three groups of 18 participants – group B – will be vaccinated with 250 mcg of their assigned HIV vaccine, followed by injections at two and six months following the initial vaccination.
The researchers will assess the safety and immune responses by obtaining blood and lymph node fine-needle samples. These will be taken at specific time points during the trial. In addition, clinical staff will closely monitor the safety of participants throughout the study, which is scheduled to be completed by July 2023.
Recommended Related Articles