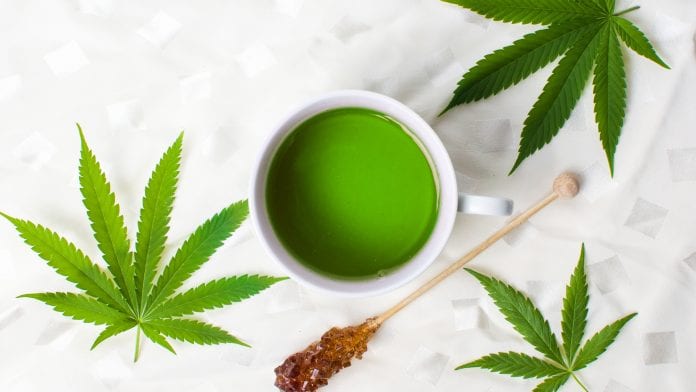 New industry reports highlight how nanoemulsion is revolutionising cannabis products.
The past few years have seen a whole host of new cannabis products hitting the market following the relaxation of prohibition laws across the globe – and one product is proving to be a trend that is gaining traction.
Recent industry reports show that the recreational cannabis beverage industry is on the rise, and nanoemulsion-infused beverages are leading to the development of drinkable cannabis products that are both potent and fast acting.
Transparency Market Research (TMR) is predicting an increased growth in the global nanoemulsion market. Valued at  $6.78bn in 2016 and estimated to rise to $14.91bn by the end of 2025.
Nanoemulsion-based cannabis beverages
Nanoemulsions are nano-sized emulsions that are manufactured to help improve the delivery of pharmaceutical ingredients. Nanoemulsion-based cannabis beverages are fast acting and have high bioavailability, meaning the body will absorb a higher amount of the TCH or CBD.
This is because nanoemulsions, which have been used for many years in other industries such as pharmaceutics and cosmetics, can be absorbed into the body and brought into the brain more quickly without requiring any external oils or fats.
Edibles made with other types of oils and distillates have an inconvenient and inconsistent bioavailability profile. They are water insoluble and require an external oil or fat in order to be absorbed into the body, which reduces their potency and makes them take significantly longer to take effect.
When drinking beverages using cannabis nanoemulsions, the effects take hold after around 10 minutes, and fade out at about 30 minutes, generally lasting a couple of hours, at which point it drops out quickly.
These attributes make nanoemulsions cannabis products useful for pharmaceutical purposes, as it's easier for medical practitioners to know how much to prescribe, and are beneficial for patients as users feel the benefits immediately, potentially averting cases of over-usage.
Nanoemulsions are also able to dissolve large amount of hydrophobics (molecules and surfaces that repel water) coupled with ability of protecting drugs from processes such as hydrolysis and enzymatic degradation make them ideal carrier.