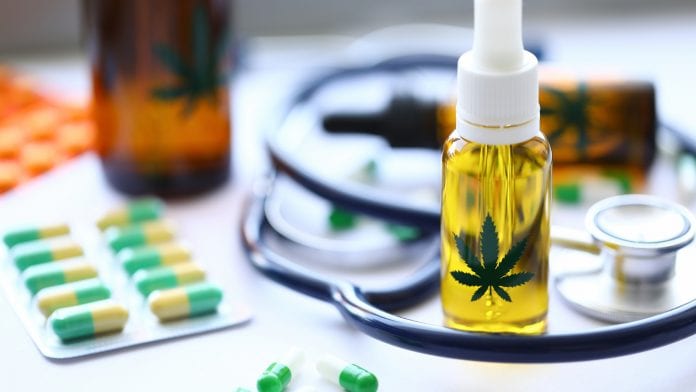 In this article Hannah Deacon, co-founder of Maple Tree Consultancy, discusses how COVID-19 is impacting the cannabis industry.
With the COVID-19 pandemic in full swing, every industry is feeling pain; however, cannabis businesses face a unique set of challenges.
Business operations, consumer behaviour and financials will be scrutinised more than ever as businesses seek to position themselves during coronavirus and beyond when lockdowns will eventually ease. As Benjamin Franklin said, "out of adversity comes opportunity". This pandemic is an opportunity for many cannabis businesses to restructure their business model from a direct, consumer, wholesale and partnership level; eliminate inefficiencies and reassess launch or expansion plans.
Like many other sectors, the cannabis market should still expect to lose some revenue due to factors like shop closures, disrupted supply chains, general economic slowdown, and restricted movement.
However, it is not all doom and gloom as we look at the CBD and medical cannabis markets in more detail.
CBD consumption
With social distancing measures still in place and retail operations seeing swings in sales, cannabis businesses that offer an e-commerce platform are seeing a surge in business. With COVID-19, there has been a wider focus on staying healthy and boosting immune systems which is driving consumers to all sorts of health-focused products including CBD.
Fortunately, many of the physical retailers who stock CBD products in the UK fall into the 'stay open' category despite a country-wide lockdown so some consumers are bulk buying their usual products while others are turning to e-commerce and CBD deliveries. This demonstrates how quickly some companies have adapted and employed innovative ways to keep their businesses afloat.
While consumer patterns shift, border restrictions tighten and staff across supply and logistics stay in quarantine, the CBD market could see challenges in maintaining supply lines over the next few months as the pandemic continues.
This comes on top of the CBD companies working to submit a Novel Food Application and fulfil the necessary requirements by 31 March 2021. Despite lobbying from the Cannabis Trades Association (CTA), the deadline is not being extended in spite of the impact the global pandemic is having on the sector.
CBD businesses need to capitalise on the opportunities presented by this 'downturn', be creative and identify ways to service and stay connected with CBD consumers. By building on their brand, refreshing where necessary, they can create trigger points to influence consumers and develop a loyal customer base. Bolstering a strong online presence and enhancing their social media and marketing strategy can lead to an increase of online sales and engagement with existing and new customers. The winners will be those brands that can leverage awareness and embody trustworthiness.
CBD cannot cure COVID-19
As the COVID-19 epidemic continues into May, there is been no shortage of scammers making underhanded attempts to try and short-change a scared and overwhelmed population. Unfortunately, the cannabis industry has also seen some outrageous claims by CBD and hemp companies, notably in the US which claimed that its products could cure or fight off the symptoms of COVID-19.
CBD has clearly been positioned as having several therapeutic effects by manufacturers and retailers – most notably in reducing pain and inflammation, decreasing anxiety and aiding sleep – which may be on the rise within this stressful environment.
Several laboratory studies indicate that cannabinoid compounds – in particular, cannabidiol (CBD) and tetrahydrocannabinol (THC) – are immunosuppressant and may have anti-viral effects.
The interplay between cannabinoids and the immune system is intricate, adaptive, and bidirectional.
The International Association for Cannabinoid Medicine (IACM), based in Germany, issued a statement on the COVID-19 pandemic saying, "there is no evidence that individual cannabinoids or cannabis preparations protect against infection … or could be used to treat COVID-19". Clinical trials have been launched in Israel to explore whether CBD's anti-inflammatory properties can be an effective COVID-19 treatment. Until this has been clinically proven, cannabis businesses must not make unsubstantiated claims.
COVID-19 and the cannabis industry
During the COVID-19 pandemic, health systems and healthcare professionals are under immense pressure which is affecting patient access to all medical treatments including cannabis.
The medical cannabis industry has quickly adapted to COVID-19 by rolling out telemedicine and other online consultation service to improve patient access.
A key concern will be how import dependent regions address the issues in the supply and the logistics chain as they seek to grow and cultivate cannabis in the coming months. This could result in further restrictions for patients in need.
While the Home Office activity for licencing will be limited during this time, it will be vital for companies to work with regulators to keep supply lines open so that patients receive their medicine without resorting to black-market activity. On 29 April, the government published emergency legislation which will allow patients to continue accessing controlled drugs for the duration of the pandemic, from local pharmacies, without a prescription. This applies to patients with ongoing NHS treatment so there is still a way to go, as private cannabis clinics look to fill the gap in the meantime.
COVID-19 has changed many people's way of life and many people are anxious about issues this change will cause and how they will access vital services. Patients receiving medical cannabis some of whom have underlying health conditions can be more susceptible to contracting COVID-19, and those with chronic neurological conditions like epilepsy can suffer potential side effects.
Many of the qualities needed to survive the COVID-19 pandemic – awareness, self-containment and mutual support – are basic skill sets to carers. Beyond the pandemic, policy shifts, investment and education are needed to lift the barriers to medical cannabis access, and this will require all businesses operating in the cannabis industry to influence and drive change.
2020: a defining year for cannabis
Time and time again, we have seen this industry resilient against socioeconomic, political and policy driven barriers. Our goal is to create a stronger UK industry, where products are safely and readily available to those who need them.
Transformation of the industry is a natural step as the cannabis market matures and the competition thins out leaving quality cannabis products and services in play. Those that can innovate their approach to production, distribution and consumption could encourage long-lasting changes in how the cannabis industry operates for the better following COVID-19.
Hannah Deacon
Guest author
Co-founder
Maple Tree Consultancy