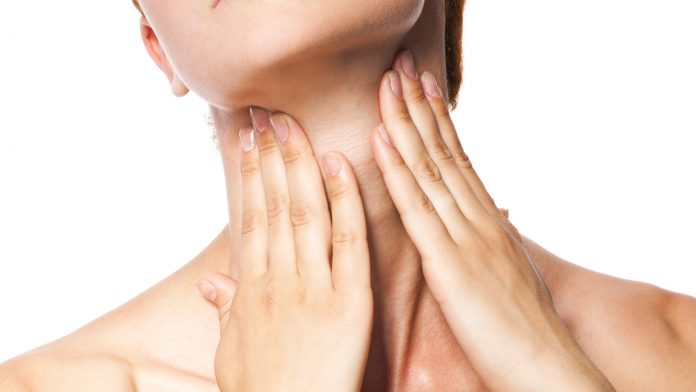 According to research presented at the Asian Pacific Society of Cardiology Congress (APSC) 2019, neck circumference predicts a deadly cluster of cardiovascular risk factors.
The congress took place 22 – 26 May 2019 in Pasay City, Philippines, and was organised by the Philippine Heart Association. The research presented found that neck circumference over 40 cm for men 36 cm for women identified adults with cardiovascular risk factors, or namely metabolic syndrome.
Cardiovascular risk factors and neck circumference
Metabolic syndrome refers to the cluster of diabetes or prediabetes, abdominal obesity, high blood lipids, and high blood pressure. It is estimated that around one quarter of the world's population has metabolic syndrome and are three times more likely to have a heart attack or stroke.
"Metabolic syndrome is becoming a global problem with increased prevalence," said Dr Pacifico D. Gines III, of the Adventist Medical Centre Manila in Pasay City.
"We hypothesised that neck circumference might be a simple and quick way to identify those affected, so they can make lifestyle changes and receive treatment to prevent heart attack and stroke."
Details of the study
The study examined the relationship between neck circumference and the components of metabolic syndrome and defined cut-off values. The study included 160 adults who underwent a medical check-up. Of those, 26 (16%) had metabolic syndrome based on waist circumference, blood pressure, fasting blood sugar and lipid levels.
Neck circumference was significantly higher when participants had any one of the following: high blood pressure, diabetes, and dyslipidaemia. Higher neck circumference was correlated with lower high-density lipoprotein (HDL) cholesterol, the good type of cholesterol. Higher neck circumference was also linked with raised triglycerides and with elevated fasting blood glucose.
Neck circumference over 40 cm for men 36 cm for women identified adults with metabolic syndrome. Gines noted that all participants of the study were Filipinos. "Nevertheless, I believe that the cut-off values may be applicable to other Asians with the same body build as Filipinos," he said.
A significant predictor
"The study found that neck circumference is a significant predictor of metabolic syndrome and was more accurate than waist circumference which is affected by breathing and stomach fullness," said Gines. "The results suggest that neck circumference can be used as a screening tool for metabolic syndrome. It is easy to measure during regular check-ups."
"People with metabolic syndrome should eat a balanced diet, maintain a healthy body weight, exercise regularly, and have regular appointments with their doctor to check progress," he added.