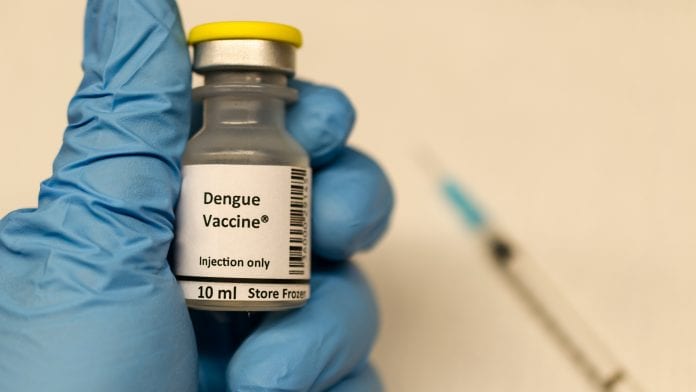 A pulse survey conducted by the World Health Organization (WHO) has emphasised that the COVID-19 pandemic is persistently affecting health services for neglected tropical diseases.
The comprehensive study demonstrated that in the 135 countries surveyed, health services for neglected tropical diseases (NTD's) were disrupted in 44% of them, with delays in diagnoses, treatment, and medicine manufacturing and delivery being significantly affected.
Extensive treatment programmes for NTD's have been compromised by SARS-CoV-2, with the risk of transmission creating a logistical paradox. Further impacted public health approaches for combatting neglected tropical diseases include veterinary public health, vector control, water, sanitation, and health education activities.
Dr Gautam Biswas, from the WHO Department of Control of Neglected Tropical Diseases, said: "Community-based interventions such as large-scale treatment programmes are affected in almost 60% of countries. Other activities, including community awareness and health education campaigns, are affected in 52% of countries. Critical services that involve support for self-care, rehabilitation and psychosocial services, as well as diagnosis, treatment, and care, are also being compromised."
Deadly implications of reduced health services
The WHO has provided guidance to struggling nations to mitigate the impacts of the pandemic, supplying technical advice to member states regarding contact tracing and community handwashing, and providing crucial sanitation supplies.
However, although these actions have been taken, the mortality and morbidity of NTD's persist – goals such as eradicating Guinea-worm disease and yaws by 2030 have been all but shattered, with COVID-19 symptoms usually being much stronger in sufferers of neglected tropical diseases.
People with chronic Chagas disease develop heart complications, meaning a COVID-19 infection can have life-threatening implications; anaemia can stem from soil-transmitted helminthiasis, increasing vulnerability to COVID-19 patients.
Furthermore, as COVID-19 shares many characteristics of the neglected tropical disease dengue, there is a considerable amount of incorrect diagnosis, which substantially overwhelms healthcare services in regions where both are endemic.
As the world slowly begins to heal from this pandemic, the WHO is confident that interventions for NTD's will gradually resume.
Recommended Related Articles