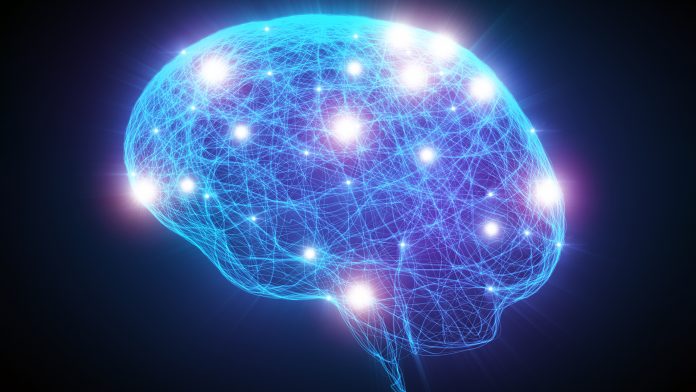 Project coordinator, Carlos Díaz, tells Health Europa how the Neuronet initiative advocates a collaborative approach for tackling neurodegenerative diseases.
With neurodegenerative conditions such as Alzheimer's disease, and multiple sclerosis affecting an estimated 165 million Europeans, collaborative approaches to research and treatment are vital in order to improve the quality of care for these, often untreatable, diseases. Neuronet aims to bridge the gaps in biomedical research and therefore facilitate the development and visibility of novel treatments by connecting key stakeholders in neurodegeneration research and initiatives. To find out more, Health Europa spoke to Neuronet project coordinator Carlos Díaz.
How did Neuronet come to be established? What are the project's key aims?
Neuronet was established by Innovative Medicines Initiative (IMI) to help remedy the problem of fragmentation in neurodegenerative disease (NDD) research, which can be realised in different ways. The most obvious is when research efforts, undertaken in isolation, run the risk of redundancy or limited impact due to the project being understood as a self-contained, holistic unit.
Fragmentation also hampers outreach to important stakeholders such as regulatory agencies or patient groups. To that end, Neuronet was envisioned as a type of switchboard, that could identify, make, and sustain useful connections among projects that simply did not exist before, maximising synergies and mutual learning in a timely fashion.
What are the benefits of bringing neurodegeneration research together on a single platform? How important is cross-border collaboration in supporting research and treatment?
When we recently asked the Neuronet constituency to identify the most valuable aspects of the project, one of the leading benefits was our ability to represent the IMI NDD portfolio as an integrated, single effort. This was perhaps best represented by the publication of the Knowledge Base earlier in the year (https://kb.imi-neuronet.org/). Here, we wanted to show the cumulative output generated by twenty different projects in one place, raising the visibility of all the individual projects, regardless of their scope, size, or funding, to the same level.
Representing this visually, we created tools such as the Asset Map, which lets people identify tangible results and gaps in the portfolio. Neuronet also works on impact assessment and as a facilitator to accelerate potential collaborations/synergies (through specific Task Forces) and acts as a common space for discussion among project leads and experts in the different projects – which yields new neurodegeneration research ideas and ways to take certain assets further. Thanks to Neuronet, all leads of the 20 projects sat around a table for the first time, and the response has been outstanding, even though projects received no funding whatsoever from us.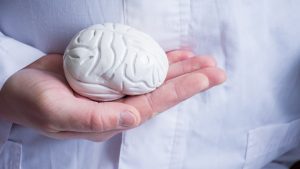 For me, fragmentation is so pervasive in the research landscape that I visualise it as a very medieval organisation still – one in which people build castles (be it companies, academic departments, projects) essentially for defensive purposes. Much of this is a consequence of how the scientific system works and the incentives it creates. This slows down progress. Collaboration is now much more frequent and 'natural' than in the past, thankfully, but society demands a much faster return on investment, so I think breaking silos should be at the top of the agenda, and profound changes in how research is carried out may be necessary.
What are the key challenges currently facing the management and treatment of neurodegenerative diseases?
From our experience in mapping the research landscape, we see a potential challenge in addressing the imbalance of research efforts towards different neurodegenerative diseases. It is clear to us that some conditions, such as Alzheimer's Disease, receive more funding, effort, and dedicated projects than others. In this case, the need for patient voices when drafting community- or portfolio-level research priorities becomes clear.
However, even in the case where new treatments for conditions are being introduced to the market, we are faced with new challenges in determining the real-world efficacy and safety of interventions. Here, the challenge for the community is ensuring that we have access to reliable and accurate real-world healthcare data, that these data are routinely sought, recorded, and can be analysed with minimal delay. Ultimately, these data, and the quality of these data, inform both regulatory and clinical decision making.
Are there any notable developments or issues in the current landscape of research which you think our readers should be aware of?
In relation to the previous question, we see a general trend towards the creation of platforms or repositories to integrate and make data available, including several global initiatives, and there is a growing interest on digital endpoints that try to capture relevant data from smart devices to improve prevention, diagnosis, and management of neurodegenerative disorders. Overall, we recognise that there are probably more and better data about people living with neurodegenerative diseases than ever before, so it is timely that these initiatives and projects work to integrate and make sense of these thousands of datasets to help evidence generation. But the divide between promising neurodegeneration research and clinical application is still very obvious.
With respect to that, the Neuro Cohort is a recent Neuronet-led initiative, which gathers some 40 clinical sites across Europe to facilitate research implementation. Essentially, we act as a broker between sponsors and sites that look to recruit into and participate in different research studies. It represents the type of systems leadership paradigm that I think is needed, a 'grassroots' initiative that unites varied groups interested in a common goal, enabling patients across Europe to be given the same access and opportunity to participate in a variety of neurodegeneration research initiatives. Here, neutral brokers without an agenda, such as Neuronet, can be decisive to provide a safe haven where collaboration and synergy can flourish in unprecedented ways.
Carlos Díaz
Project Coordinator
NEURONET
www.imi-neuronet.org
https://twitter.com/imi2_neuronet
https://www.linkedin.com/company/imi2-neuronet/
https://www.youtube.com/channel/UCcnZKtzQhKP7sgvrSlB5eww
This article is from issue 20 of Health Europa Quarterly. Click here to get your free subscription today.
Recommended Related Articles