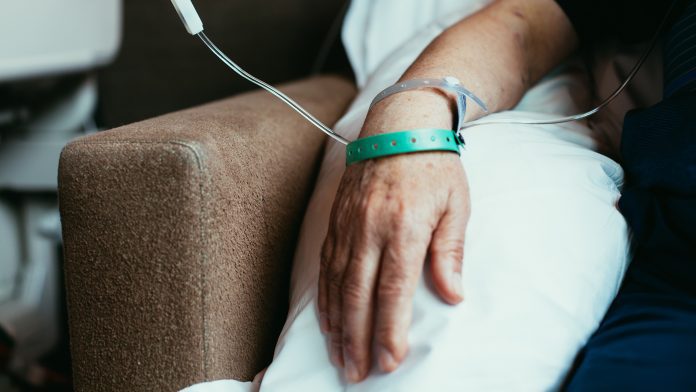 A new clinical trial for lecanemab reveals positive results for the future of Alzheimer's disease treatment.
Study results presented at the 15th Clinical Trials on Alzheimer's Disease (CTAD) conference and published in The New England Journal of Medicine show that the amyloid-clearing drug lecanemab—poised for FDA approval early next year—will be a positive step in the treatment of Alzheimer's disease. 
Alzheimer's disease is believed to affect around 50 million people worldwide, despite its prevalence, treatment is limited and there is no cure. The recent trial of lecanemab offers fresh hope to millions of people across the world. 
What is lecanemab?
Lecanemab is a monoclonal antibody designed to attach itself to amyloid-beta and signal the immune system to attack. It is specifically beneficial for individuals in the early stages of dementia, as it reduces the amyloid-beta protein tangles helping with thinking and memory, two common symptoms of the disease.  
New hope for Alzheimer's disease treatment
Clinical trial results for lecanemab were presented at the 15th Clinical Trials on Alzheimer's Disease (CTAD) conference.  
A research team carried out an 18-month, multicentre, double-blind, phase 3 trial involving persons 50 to 90 years of age with early Alzheimer's disease with evidence of amyloid on positron-emission tomography (PET) or by cerebrospinal fluid testing. The participants were randomly allocated on a 1:1 ratio of an intravenous dose of lecanemab or placebo. The researchers found that the new drug reduced markers for amyloid in early Alzheimer's disease, resulting in less cognition and function decline compared to the placebo. Adverse events were found, meaning that further trials are needed to determine efficacy and safety. 
The Alzheimer's Drug Discovery Foundation (ADDF) provided comments regarding the latest news. 
"Today's results show that lecanemab slows cognitive decline, which is welcome news for the millions of patients and families living with Alzheimer's," said Dr Howard Fillit, Co-Founder and Chief Science Officer at the ADDF. "But this is only a start to stopping Alzheimer's in its tracks. We have a lot of ground to cover to get from the 27% slowing lecanemab offers to our goal of slowing cognitive decline by 100%." 
"Unique drug combinations matched to each patient's underlying pathologies is the answer, and our best hope is to give patients long-lasting relief from this insidious and progressive disease," said Dr Fillit. 
"Today's news is encouraging for everyone who has worked on lecanemab and for those of us who have spent decades tackling Alzheimer's by improving clinical trial designs," said Dr Fillit. "But even more, this is proof that our research is paying off. It gives us a clear vision of a day soon when treatments will allow patients to maintain their independence not just for weeks or months more, but for years more and perhaps for their lifetimes." 
Recommended Related Articles