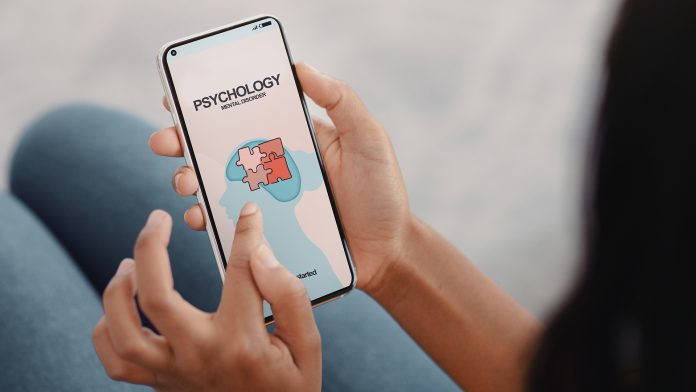 A cutting-edge depression app has just been launched to advance mental health services for individuals with major depression.
Developed by the Columbia Psychiatry faculty and their partners avoMD, the novel depression app – known as Columbia Psychiatry Pathways – supports and strengthens a clinician's ability to provide essential mental health services in an outpatient setting.
John Mann, the Paul Janssen Professor of Translational Neuroscience, said: "Depression is fast becoming the leading cause of disability worldwide, and the frontline of treating professionals for major depression are PCPs and internists. This app is designed to help clinicians treat depression more effectively. It also helps them monitor the patient response and when a referral may be indicated."
One of the most challenging aspects of screening for depression, especially in primary care, is that providers are not always sure what to do next.
Ravi N. Shah, the co-inventor and Chief Innovation Officer at Columbia Psychiatry, said: "Scientific papers and clinical guidelines are constantly evolving. It's difficult for health care providers to stay up to date. This app combines the world-class expertise of Columbia Psychiatry with avoMD's next-generation decision support technology to put the latest scientific knowledge in the hands of clinicians, serving as an interactive playbook to treat depression quickly and effectively."
How does the depression app work?
The Columbia Psychiatry depression app is designed for psychiatrists, primary care physicians, nurse practitioners, physician assistants, medical students, residents, and trainees to treat individuals with major depression in outpatient settings.
The evidence-based platform is available as both a mobile application and desktop service and regularly updates its depression treatment guidelines. The algorithm in the depression app focuses on efficient medication adjustments with emphasis on the seven best-tolerated generic antidepressants. The application utilises built-in calculations based on the Columbia Depression Scale to analyse symptom severity and includes screening for bipolar disorder and suicide risk.
Enhancing primary care
The World Health Organization estimates that 5% of the world's population – equating to 280 million people – suffer from depression, which is closely associated with suicide ideation and attempts, claiming over 700,000 lives each year.
Previous studies have demonstrated that primary care providers who employ behavioural health in their practices can improve patient outcomes and save lives. Columbia researchers conducted a systematic review of suicide prevention strategies, discovering that training primary care physicians in depression recognition and medication treatment prevents suicide, reducing the risk by 50%.
However, despite primary care providers frequently working in the field of managing patients' depression, some may feel that they lack the proper resources or are inadequately trained to treat and monitor to prevent relapse effectively.
Buchholz said: "Treating major depression in a primary care setting, especially in a patient with comorbid conditions, is challenging. An app that serves as virtual consult at the point of care can validate a PCP's knowledge and give us confidence that we can do a good job caring for patients."
Recommended Related Articles