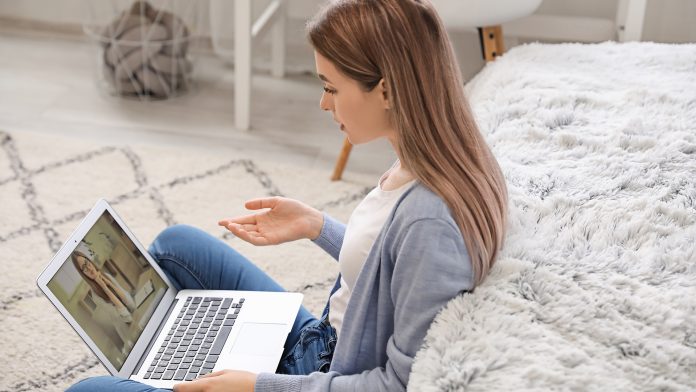 New digitally-enabled therapies to treat depression and anxiety disorders in adults have been conditionally recommended by NICE.
A consultation has begun on the decision to conditionally recommend digitally enabled therapies which address depression and anxiety disorders, including PTSD and body dysmorphia. Each digital technologies includes the support and involvement of an NHS Talking Therapies clinician and the use of CBT techniques.
One in six people suffer from common mental health problems such as anxiety and depression in any given week in England, figures from NHS Digital confirm. The demand for NHS talking therapies is high, with many people waiting up to six weeks to access help.
New therapies could help over 40,000 people suffering from depression and anxiety
The digital therapies are conditionally recommended whilst further evidence is being collected. They are the sixth and seventh early value assessments to have been undertaken using a new NICE rapid assessment process that seeks to identify promising medical technology for rapid deployment into the NHS.
It is thought that all the therapies could help more than 40,000 people. They are now conditionally recommended for use following a formal assessment with an NHS Talking Therapies therapist as they may not be right for everyone.
Mark Chapman, interim director of medical technology and digital evaluation, at NICE, said: "Our rapid assessment of these eight technologies has shown they have promise. Developed using tried and tested CBT methods, each one has demonstrated it has the potential to provide effective treatment to the many thousands of people who live with these conditions.
"We want these new treatment options to be available for people to use as quickly as possible and we also want to make sure they are clinically effective and represent good value for the NHS. The additional evidence collected during this period will help us do that. We also want to hear what people involved in this area think – both clinicians and the people who will be using these digital technologies. We know CBT can work well for many people, and we know that digitally enabled technology can help the NHS get support to people faster."
Digital therapies are growing in popularity due to their flexibility in terms of time and location of treatment. It means more people can access treatment for their depression and anxiety.
Widening the mental health offering on the NHS
The six technologies were conditionally recommended to help adults with depression and anxiety disorders:
For body dysmorphic disorder (BDD): Perspectives with support provided by a high-intensity therapist trained in treating BDD.
For generalised anxiety symptoms or unspecified anxiety disorder: Beating the Blue and Space from Anxiety (SilverCloud) with support provided by a psychological wellbeing practitioner or high-intensity therapist.
For post-traumatic stress disorder (PTSD): iCT-PTSD and Spring with support from a high-intensity therapist trained in treating PTSD.
For social anxiety disorder:  iCT-SAD with support provided by a high-intensity therapist who is trained in treating social anxiety disorder.
For depression, the committee have also conditionally recommended three online CBT programmes Beating the Blues, Deprexis and Space from Depression (Silvercloud) as treatment options.
Professor Stephen Pilling, specialist committee member and head of the clinical, educational and health psychology department at University College London, said: "I am pleased to welcome the committee's recommendation on the digital therapies for adults with an anxiety disorder or depression. These interventions can make a major contribution to increasing access to and choice of evidence-based psychological interventions as set out in NICE guidelines. Their implementation in the NHS Talking Therapies for Anxiety and Depression service, with its excellent routine outcome monitoring programme, means that it will be possible to further assess their benefits in routine practice before their clinical and cost-effectiveness can be fully evaluated by NICE using this real-world evidence collected by the NHS."
Recommended Related Articles