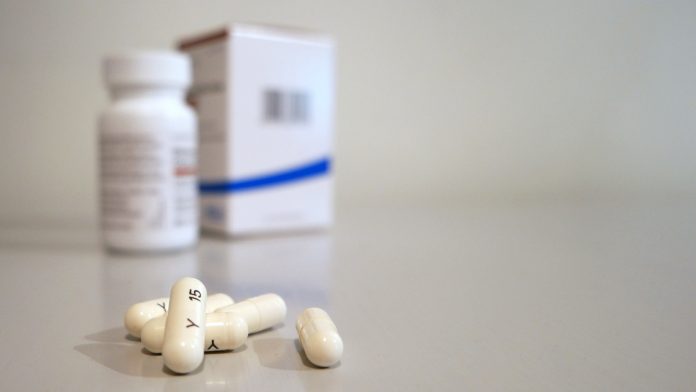 A new HIV treatment could reduce medication intake from a daily routine to a much less strenuous weekly basis, according to new research.
37 million people worldwide live with the human immunodeficiency virus (HIV), but the only current treatment is antiretroviral therapy, which comprises a cocktail of three medicines and must be taken every day.
Now, however, a new capsule has been developed that only needs to be taken once a week, thereby eliminating the need for a stricter schedule.
The slow-releasing drug has been developed by MIT and Brigham and Women's Hospital, US.
Improving adherence to a treatment schedule
Giovanni Traverso, a research affiliate at MIT's Koch Institute for Integrative Cancer Research and a gastroenterologist and biomedical engineer at Brigham and Women's Hospital, said that adherence is one of the main barriers facing the treatment of HIV/AIDS.
He added: "The ability to make doses less frequent stands to improve adherence and make a significant impact at the patient level."
The new treatment is described by Traverso as a "pillbox in a capsule". It will release three different HIV drugs over one week, instead of the daily dose of medication.
Could we one day eradicate HIV/AIDS for good?
After working alongside the Institute for Disease Modelling in Bellevue, Washington, US, researchers calculated that using the weekly dose method would improve the efficacy of HIV preventative treatment by 20%.
This was then added into a computer model of HIV throughout South Africa. The findings were promising, revealing that up to 200,000 to 800,000 new infections could be prevented over the next 20 years.
Anthony Fauci, director of the National Institute of Allergy and Infectious Disease, said: "Substantial progress has been made to advance antiretroviral therapies, enabling a person living with HIV to achieve a nearly normal lifespan and reducing the risk of acquiring HIV.
"New and improved tools for HIV treatment and prevention, along with wider implementation of novel and existing approaches, are needed to end the HIV pandemic as we know it. Studies such as this help us move closer to achieving this goal."
About HIV
21 million people living with the virus currently receive treatment;
In 2016, 76% of all pregnant women living with HIV received medicines that helped prevent transmission of the illness to their babies; and
Last year, 142,000 new strains of the virus were discovered in Europe alone.