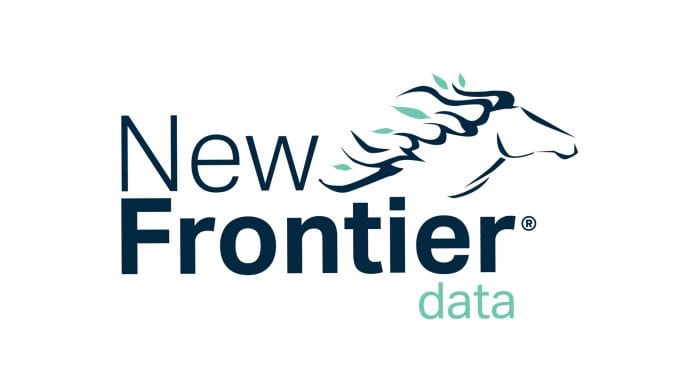 North American New Frontier Data to exclusively provide data-based content on medical cannabis for Health Europa reporting in 2019.
Congleton, UK (5 March 2019) – New Frontier Data, the authority in data analytics and business intelligence on the global cannabis industry, announces its new agreement with Health Europa to exclusively provide data-based content on medical cannabis for all 2019 issues of Health Europa Quarterly, beginning with February.
Building relationships to establish transparency of medical cannabis market
"Building relationships with mature, respected, and responsible organisations leading the way in the emerging global cannabis discussion is imperative to our mission; to help educate new cannabis socio-economic stakeholders, increase transparency across new global legal cannabis markets, and share known best practices," noted Giadha Aguirre de Carcer, Founder & CEO of New Frontier Data.
"As interest in, and use of, medical cannabis continues to rise across Europe, it is our privilege to contribute to Health Europa's medical cannabis coverage, and support its efforts to provide regional news coverage and fact-based reporting on the fast growing European medical cannabis sector."
Each quarterly issue of Health Europa will include a feature on new trends in medical cannabis. The first issue of 2019 has already been published in February, and three others are scheduled to follow in April, July and October 2019.
February's issue includes:
Professor Mike Barnes highlights the importance of medical education and calls for the creation of regional cannabis centers
Miriam Dalli MEP makes the case for a common legislative framework on medical cannabis in the EU
CAFMM CEO James O'Hara, along with Dr. Franjo Grotenhermen, the executive director of the International Association for Cannabinoid Medicines, Aliza Sherman and Sheri Matteo, of women's health and wellness network Ellementa, and Global Cannabis Applications Corp. explore the regulatory and research issues plaguing the world of medical cannabis.
"Our readers' interest and excitement for medical cannabis continues to grow. As a treatment, the topic has got the potential to bring sweeping change to pain management, neurology and countless other specialties, but it is important to take measured steps and not make hasty decisions," said Craig Stubbs, Head of Sales for Health Europa.
"Teaming with New Frontier Data provides our readers with rigorous, unbiased insights on the potential and efficacy of medical cannabis, and this is just the latest example of our commitment to teaming with the most trusted authorities on specialty topics that are important to our readers."
About Health Europa
Health Europa is committed to highlighting the latest trends and developments in the world of health and medicine from across Europe and beyond. The company provides a valuable platform to the health sector through its website and digital publication, Health Europa Quarterly, allowing professionals, innovators and leading figures to discuss research and innovation themes, health policy and new technologies.
The company strives to provide readers with new, original and interesting content and has in the past successfully attained content from key figures within the public sector, academia, industry and the scientific community. For further information please contact: info@healtheuropa.com.
About New Frontier Data:
New Frontier Data is an independent, technology-driven analytics company specialising in the cannabis industry. It offers vetted data, actionable business intelligence and risk management solutions for investors, operators, researchers and policymakers. New Frontier Data's reports and data have been cited in over 80 countries around the world to inform industry leaders. Founded in 2014, New Frontier Data is headquartered in Washington, D.C. with additional offices in Denver, CO, and London, U.K.
New Frontier Data does not take a position on the merits of cannabis legalisation. Rather, its mission and mandate are to inform cannabis-related policy and business decisions through rigorous, issue-neutral and comprehensive analysis of the legal cannabis industry worldwide. For more information about New Frontier Data, please visit: http://www.NewFrontierData.com.
Media Contact:
media@NewFrontierData.com
1-844-420-3882 ext. 3