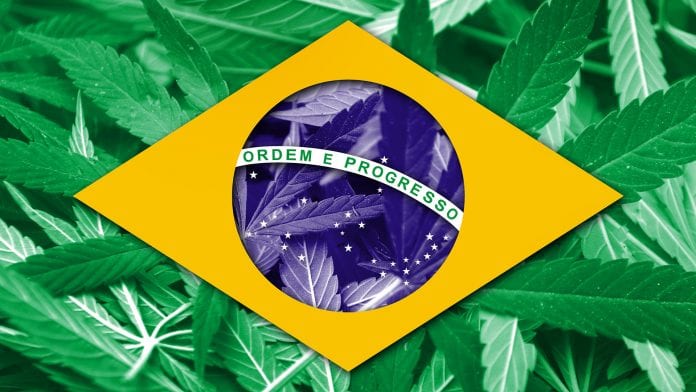 This week Brazil approved cannabis guidelines in order to establish a legalised environment for the sale and consumption of cannabis for medical use.
In the announcement by ANVISA, the National Agency for Health Surveillance of Brazil, a new class of medical cannabis products will be prescribed by doctors and sold through pharmacies, enabling safe and legal patient access.
The move is a progressive step forward for a country that has been ravaged by drug violence.
New regulatory framework
The regulatory framework sets a comprehensive procedure for the manufacture and import of these products as well as the requirements for commercialisation, prescription, dispensing, monitoring and supervision of cannabis products for medical purposes.
ANVISA noted that the rules will apply to medicines whose therapeutic indication is restricted to patients with severe and, or, life-threatening debilitating diseases and without alternative therapy.
The medical cannabis resolution was approved unanimously and is valid for an initial three-year term. The approval follows two draft bills put forward earlier this year in June.
Cultivation in Brazil
Before structuring the proposals, a Regulatory Impact Analysis (AIR) study was done to define regulatory options, which pointed out that patient access to cannabis and its derivatives was difficult and that the high cost of treatment may be reduced by national production.
Despite this, ANVISA also blocked a separate proposal this week to allow cultivation of cannabis in Brazil. However, they did approve one company to grow hemp – cannabis with less than 0.3% THC content – in the country, which could open the door for other hemp cultivation applications.
Cannabis in Brazil
The approval will be welcome news for a country that has suffered with decades of drug related violence as it may mean many patients will no longer be turning to the illicit 'medicine' market.
Since 2015 ANVISA has allowed for the importation of cannabidiol-based medicines and other cannabinoids for personal use. The country has also allowed the prescription of cannabis products no greater than 0.2% THC since 2015, however, this was only for terminally ill patients or those who have exhausted other treatment options.
ANVISA had to approve imports however this year the country began to allow pharmacy sales. The first licence issued for a cannabis-based medicine was in 2017 and was issue for the cannabis-based oral spray, Sativex, manufactured by GW Pharmaceuticals.
The new regulations will be published in the Federal Office Gazette and enter into law 90 days after.