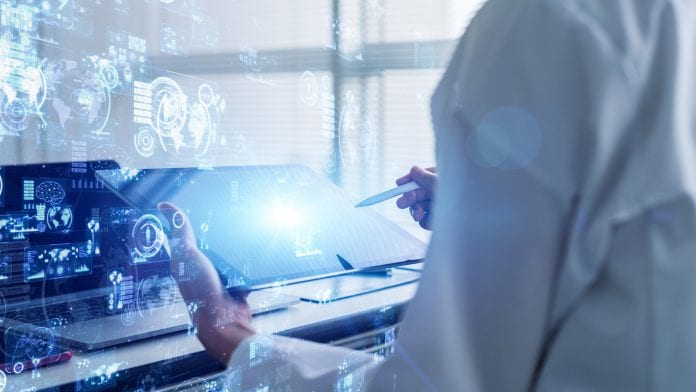 A new report has highlighted an explosion in digital health funding in the United States due to the COVID-19 pandemic.
The report, by Rock Health, explores the rise in digital health funding across the United States – with US digital health companies raising $5.4bn (€4.79bn) in the first six months of 2020.
Rock Health takes a look at the impact of the COVID-19 pandemic on digital health innovation, funding, and investment.
Digital health
The report highlights that before the COVID-19 pandemic digital health funding reached a record €3.1bn by March – noting that 'US digital health venture funding is on track to set annual records for overall funding, number of deals, and average deal size', and showing a significant uptick in investment in May and June.
The authors state: 'Overall digital health funding in Q2 was $2.4bn, 33% higher than the $1.8bn quarterly average for the prior three years. And average deal size in the first half of 2020 was $25.1m, well above the previous record of $21.5m set in 2018,' and that 'Average deal size in the first half of 2020 for digital health startups was 29% higher than in 2019 overall.'
The report breaks down investors in 2020, noting similarities to prior periods. The authors note that traditional venture capital firms have accounted for 67% of digital health transactions and that corporate venture capital remained stable, accounting for 14% of total transactions.
Remote monitoring and virtual care
Since the COVID-19 pandemic began, health services have only been able to give limited care due to risk of infection, with face-to-face care appointments no longer being carried out in some circumstances. This has, however, led to a rise in digital innovation and technological adoption – such as telehealth and remote monitoring – in the healthcare sector to help deliver vital care during a challenging time.
The report highlights how the crisis has accelerated venture investments into digital care, noting that 'digital health companies providing on-demand healthcare services raised $1.1bn in the first half of the year, while monitoring of disease firms raised $831m, putting each category on pace to exceed 2019's totals by 100%.'
To read the report please see the Rock Health Digital Health Funding Report.