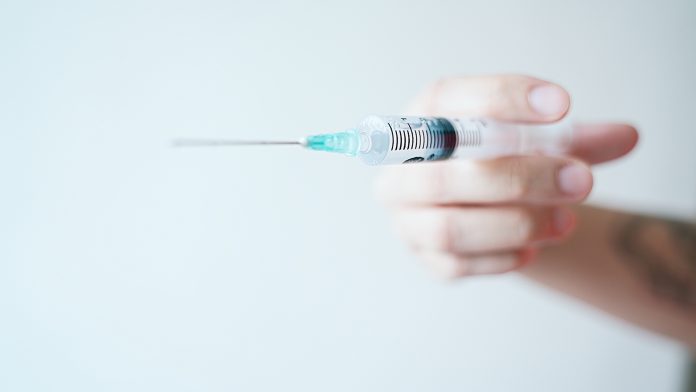 A new recommendation from NICE could revolutionise treatment for a rare form of triple-negative breast cancer.
Around 100 people per year with triple-negative breast cancer will experience cancer spreading across the body; however, new injectable immunotherapy called pembrolizumab used with chemotherapy could benefit patients.
Pembrolizumab is used with chemotherapy in adults with triple-negative breast cancer who meet certain medical requirements. The patients' tumours must express PD-L1 with a combined positive score greater or equal to 10 who have not had chemotherapy for metastatic disease and where surgery to remove the tumour is not possible.
Clinical trial evidence shows that the pembrolizumab combination increases how long people have before their cancer worsens and how long they live when compared with paclitaxel, a chemotherapy drug.
Expanding triple-negative breast cancer treatments
The potential introduction of pembrolizumab by the National Institute for Health and Care Excellence (NICE) builds upon another treatment recommendation called atezolizumab aimed toward this form of triple-negative breast cancer.
Within NICE's appraisal stage of pembrolizumab used with chemotherapy, the population cover some but not all of the eligible candidates already using atezolizumab with chemotherapy. This is because, for atezolizumab, PD-L1 expression is measured using a slightly different method called immune cell staining (IC). NICE recommend the atezolizumab combination for patients with triple-negative breast cancer with an IC equal to or greater than 1%. This could mean individuals who cannot have atezolizumab could benefit from this new immunotherapy.
Pembrolizumab: bringing better care to cancer patients
Pembrolizumab combination meets a higher cost-effectiveness threshold for life-extending treatments for people with a short life expectancy.
Pembrolizumab is administered by injection every three weeks and works by specifically targeting triple-negative breast cancer. It blocks the activity of a protein called PD-L1 which is produced in larger amounts on cancerous cells than on normal cells. By blocking PD-L1, it supports the patient's immune system to attack the cancer.
Helen Knight, interim director of medicines evaluation at NICE, said: "Today's decision demonstrates how NICE is at the forefront of bringing better care to more people. I am pleased the company has been able to work constructively with us to find solutions to the issues highlighted in our previous draft guidance.
"People who were not able to access atezolizumab, another NICE-recommended immunotherapy, now have an important new option that can help them live longer and spend more precious time with their loved ones. So, although our recommendation is for a narrower population than pembrolizumab combination is licensed for, it means the maximum number of people with advanced triple-negative breast cancer now have access to effective treatments."
Recommended Related Articles