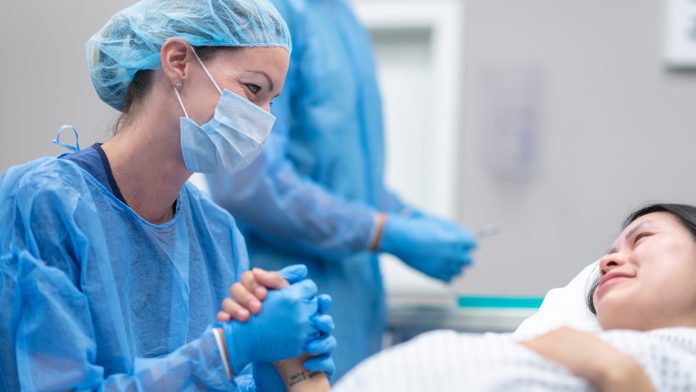 Up to 500 new international midwives are set to join maternity units across England under a new NHS England initiative.
In a 2020 survey from the Royal College of Midwives, data showed that half of the maternity units were understaffed. Under the NHS's Maternity Workforce programme, which aims to employ medical professionals to meet the rising demand from mothers and families, midwives have been recruited from various countries, including Italy and Jamaica.
The recruitment drive is part of a wider project to provide improved and personalised services to mothers and families in England.
The demand for midwives
The new midwives will join the existing NHS midwifery workforce at different stages. The NHS has noted that over 30 midwives have arrived since December 2021, with hundreds more expected over the next six months.
Comprehensive clinical induction and pastoral support will be provided, and the recruits will move on to delivery care and support for women and babies in their trust. The international midwife recruitment builds upon NHS England and NHS Improvement's current international nursing recruitment programme, which has recruited 21,000 nurses between September 2019 and March 2021.
England's Chief Midwifery Officer, Professor Dunkley-Bent OBE, said: "Our midwives and maternity service support workers play a hugely vital role in caring for millions of women, babies and families each year, and throughout the pandemic, they have worked tirelessly to ensure families have access to the personalised care and support they need.
"Almost from the moment the NHS was set up, internationally educated midwives, such as the Windrush generation, have been an important part of the midwifery family, and I am pleased that up to 500 overseas midwives will be joining the profession over the next six months."
Addressing concerns by the Ockenden Review
The NHS has allocated £127m in new funding for maternity services across England over the next year to help ensure safer and more personalised care for women, babies and families and to address the issues raised by the Ockenden Review.
Key priorities for the NHS's programme include conducting ethical recruitment and offering a range of support measures to hospitals and international midwives.
An analysis of NHS maternity services in England by NHS England and NHS Improvement during COVID-19 showed:
NHS maternity services have delivered over 1,500 babies every day since the beginning of the Covid-19 pandemic, which works out at approximately one birth every 54 seconds,
During March 2021, midwives provided a first midwife appointment every 41 seconds,
3,239 midwives are reported to have joined NHS hospital and community health services between 31st December 2020 and 31st December 2021.
Recommended Related Articles